Details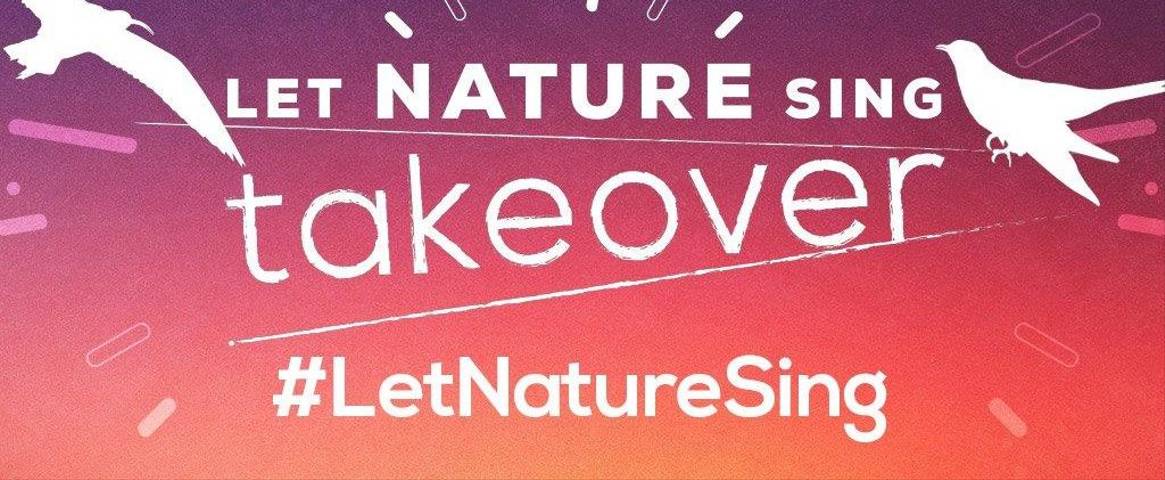 One of the many joys of walking in the great outdoors is the opportunity to get closer to nature – proven to be beneficial to both physical and mental health. The sound of birdsong is an important part of this experience but sadly, the British bird population – and that of other wildlife - is in steep decline due to a number of different human activities.
The RSPB – the UK's largest conservation charity – would like to send a message to those in power that it is not acceptable for us to be losing the joy of birdsong. They are organising a birdsong takeover on 17th October to bring the wonderful sound of bird music to over five million people. The plan is to encourage everyone to play the RSPB's birdsong soundtrack on this day – in offices, shopping centres, homes, hospitals, universities, at birdsong coffee mornings – anywhere and everywhere!
Nature is in crisis and one of the biggest threats it faces is our disconnection from it. With over half of species in the UK in decline, our natural world is facing an immediate crisis and the environment is now cited among the top three pressing issues facing the nation. The RSPB birdsong single Let Nature Sing recently stormed the music charts and helped raise awareness of its plight when it got into the top 20. The RSPB have now created Birdsong Radio so that anyone can enjoy the sound of nature's master musicians anytime, anywhere via their PC, Laptop or Smartphone.
How Can You Get Involved?
On the 17th October, show that you care about nature by hosting your own Birdsong Takeover. Organise a coffee morning or afternoon tea with friends with birdsong background music, plan a 10-minute birdsong break at work or simply tune in to Birdsong Radio while you are out and about. It doesn't cost anything to take part, but it will send a chirruping, chirping message to those in power that people care about British wildlife and don't want to see it disappear. It will also be a great opportunity to slow down for a few minutes, take stock and listen to the beautiful and emotive sound of British birdsong – everything from woodpeckers drumming and cuckoos calling to the pure music of the nightingale.
To find out more and to tune into Birdsong Radio, visit the RSPB website.
You can also stream birdsong on Spotify or play it on your Smartphone via the Birdsong Radio App.
There is also a Youtube video so that you can see as well as hear our feathered friends singing their hearts out.
How Are HF Holidays Getting Involved?
On 17 October we are going to play birdsong in our country houses and are promoting the campaign to raise awareness of it.
Collectively we can make sure we don't let the natural world fall silent – join us!