Details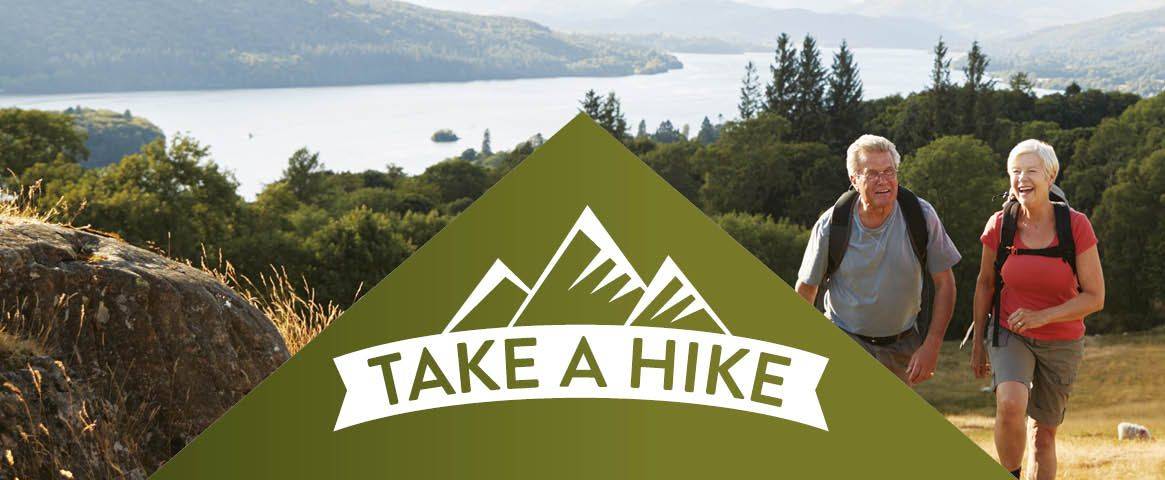 Join an HF UK walking holiday and you'll soon realise that we don't just take you walking, we make it a truly memorable and enjoyable experience. We have some unique features about our holidays that you won't find anywhere else. Our UK country house accommodation – exclusively for our guests - knowledgeable leaders and a huge choice of carefully researched walks ensure that your walking holiday with us will be truly special.
1. Location, Location, Location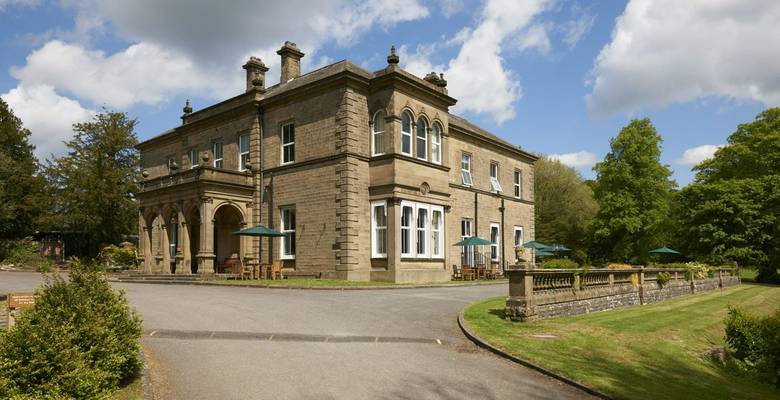 Matchless
Country house accommodation
Stay at: Country houses specially tailored for walkers, each with its own individual character, from elegant Georgian mansions to charming seaside houses and hikers' hotels set in National Parks or Areas of Outstanding Natural Beauty
Features: Choice of single, twin and double rooms from 'Classic' to 'Premium' and 'Superior'
(Newfield Hall in Yorkshire, one of 17 country house bases)
We have 17 country houses across England, Scotland and Wales which are all located in National Parks or Areas of Outstanding Natural Beauty. They are all owned or operated by us and exclusively for the use of our own guests – so you can arrive knowing that you already have something in common with everyone else who is staying. Our houses are all located in prime walking areas so there is a huge choice of walks available of all different distances and degrees of difficulty. Some walks can be done right from the front door while others will require transport to and from the start and end points. On our guided walks (except Tread Lightly where all walks are directly to and from our houses) any transport required is included in the price.
2. UK Country house facilities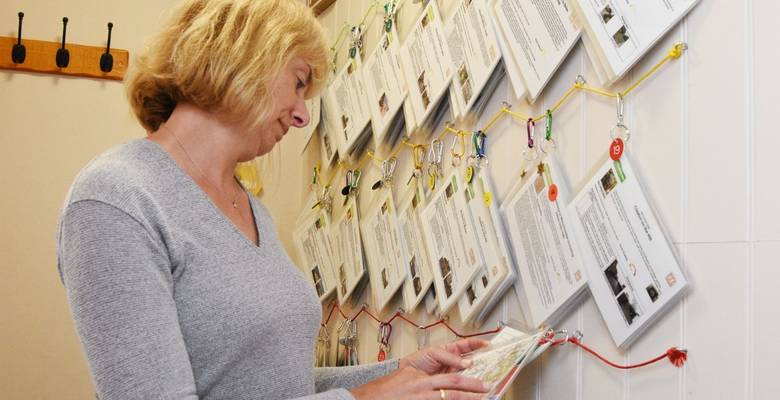 Country houses
Tailored for walkers
Tailored: Each is perfect for walkers, with inspiration points, maps and route guides available along with outstanding accommodation and, depending on location, amenities like swimming pools, elegant gardens, free Wi-Fi and more.
Features: Boot rooms, drying rooms, Discovery Points with map and route guides
(Hikers' hotels with all the facilities and support you'd expect)
Our UK country houses are set up with walkers in mind. Each one has a boot room where you can stow your walking boots each evening and a drying area for wet outdoor gear. There is also a handy boot scrubbing area to clean off muddy walking boots and a drinking water tap which can be used to fill up water bottles. Each house also has a Discovery Point which is stocked with a large selection of laminated walking route notes and maps for you to borrow – particularly handy if you have chosen to go self-guided or for the free day that we build into longer stays.
After a day out in the fresh air you will no doubt wish to relax. All our houses have comfortable public areas for our guests – cosy lounges, bright conservatories and outside seating areas. Each has a well-stocked bar featuring a selection of options local to the area such as artisan gins and locally-brewed ales. Some of our houses have a heated indoor or outdoor swimming pool and most have extensive grounds, which are lovely places to take a gentle after-dinner stroll.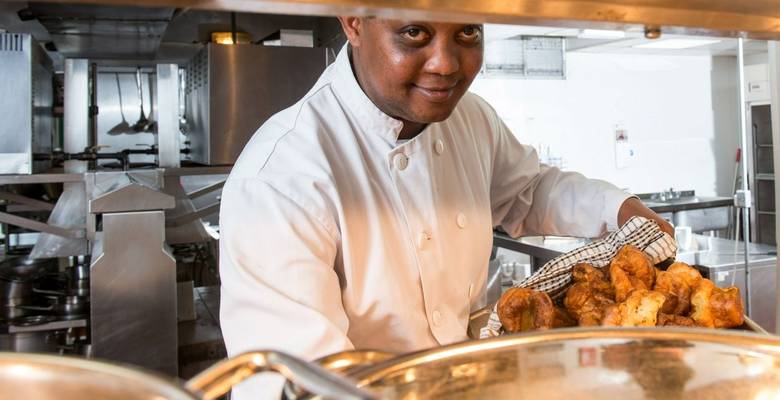 UK country house
Full board Accommodation
Features: Well-regarded restaurants and sociable licensed bars
Includes: Renowned breakfasts to set up the day, a hearty packed lunch that you can pick yourself and a variety of evening meals to suit all tastes and dietary requirements,
(Hearty cooking and freshly preapred dishes)
All holidays based at our UK country houses are Full Board. You'll start the day with a wide choice of options at breakfast including all the classic cooked items you would expect. We include a packed lunch with a choice of sandwich fillings and snack items to go with it so there's no need to spend time searching for somewhere to buy lunch before you set off or while you are out.
When you return in the evening you can look forward to a hearty three-course meal with menus to reflect the season and which feature some local dishes. We can cater for most special diets including vegetarian, vegan and gluten-free. We pride ourselves on producing high quality meals and regional dishes, all created to satisfy your walking appetite. And if your appetite can't quite manage the generous portions, we give the option to choose a smaller portion too.
(Experienced walk leaders to take care of all logistics & navigation)
Our hand-picked volunteer leaders are chosen for their walking and leading expertise, local knowledge, passion and personality, ensuring everyone makes the most of their time away. They will take care of daily logistics and lead you on guided walks and/or sightseeing trips. Their knowledge will add insight to your holiday and your overall experience. Many are experts in wildlife, weather, local history and more which helps to enhance your days out walking. As they take care of all the navigating, you can relax and just enjoy the slowly passing scenery and the camaraderie of being part of a small group who all love walking.
(Walking holidays, of all styles for all abilities)
We provide a wide range of options both between holidays and within them so that you can choose walks which are perfect for you. Uniquely, we offer a choice of different length walks each day on most of our guided walking holidays which are based at our UK country houses. The only exception is our Guided Trails where you walk to a set itinerary to complete a classic walk or national trail.
All of our walks are graded to help you make the right choice. We have everything from the easiest of ambles to more intense mountain challenges and walks along world-famous trails. We know that one size doesn't fit all so we offer a variety of walking styles too. Walks on offer include Gentle Walking right up to Challenge Walks and everything in between. If you prefer to have complete freedom to do your own thing, our Self-Guided holidays are perfect.
6. Sociable walking - and sociable evenings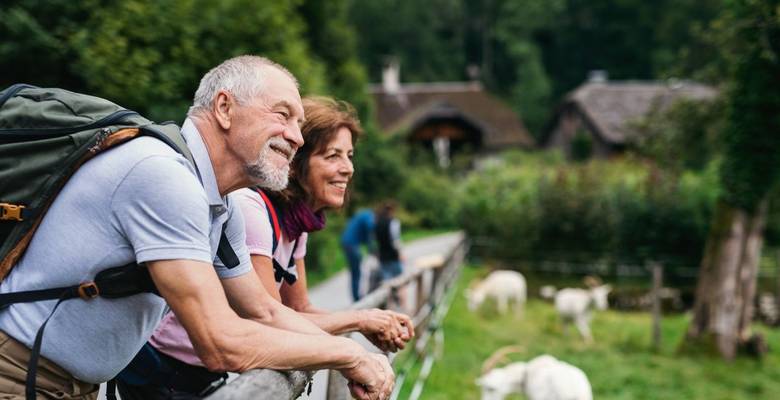 Small group holidays
with like-minded people
What: Holidays with sociability at their heart, and places to stay that are right for each type of traveller. 
For who: Adventurous couples, two friends ready for some adventure, solo travellers hoping to meet new people, wild families or grandparents looking for a holiday with your grandchild
(Great adventures in the great outdoors)
the great outdoors. This ethos is woven into everything we do so when you travel with us you will find that there is a friendly and welcoming atmosphere from the moment you arrive at one of our country houses. On guided walks you will join fellow guests and HF leaders to walk as part of a small group so there is always someone to chat to and share the day's experiences with.
We operate social dining at mealtimes so you will share a table for breakfast and dinner. It's a great opportunity to chat to fellow guests and meet new people who might just turn into lifelong friends. In the evenings we offer a range of sociable activities such as the HF quiz, curling and gin tasting. Even if you choose not to join in, you will find that everyone is generally very friendly and approachable so grab a drink from the bar and settle in a comfy chair for a natter.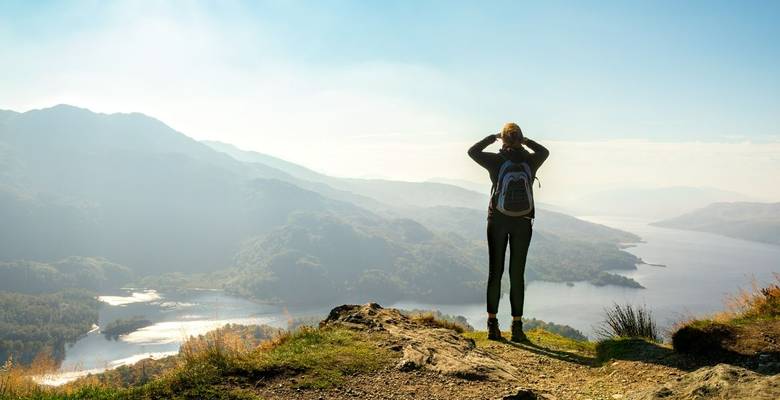 Travelling on your own
Solo walking holidays
Benefits: Book a single room at one of our UK country houses and you won't have to pay a single supplement.Join one of our Solo Walking holidays that are dedicated to people travelling on their own, and there's no single supplements on any of the rooms available
(Travel on your own, on small group sociable holidays)
If you are travelling on your own, our holidays are perfect. You can meet new people who all enjoy doing the same things you do so you won't be left on your own. We have a good proportion of single rooms at our country houses where no sole occupancy supplement is payable. These rooms are very popular however, so it usually pays to book well ahead of departure to secure one.
On our Solo Guided Walking holidays, all guests are travelling on their own and no sole occupancy charge is payable for any room. These can be a great choice if you are travelling solo for the first time.
You might also be interested in...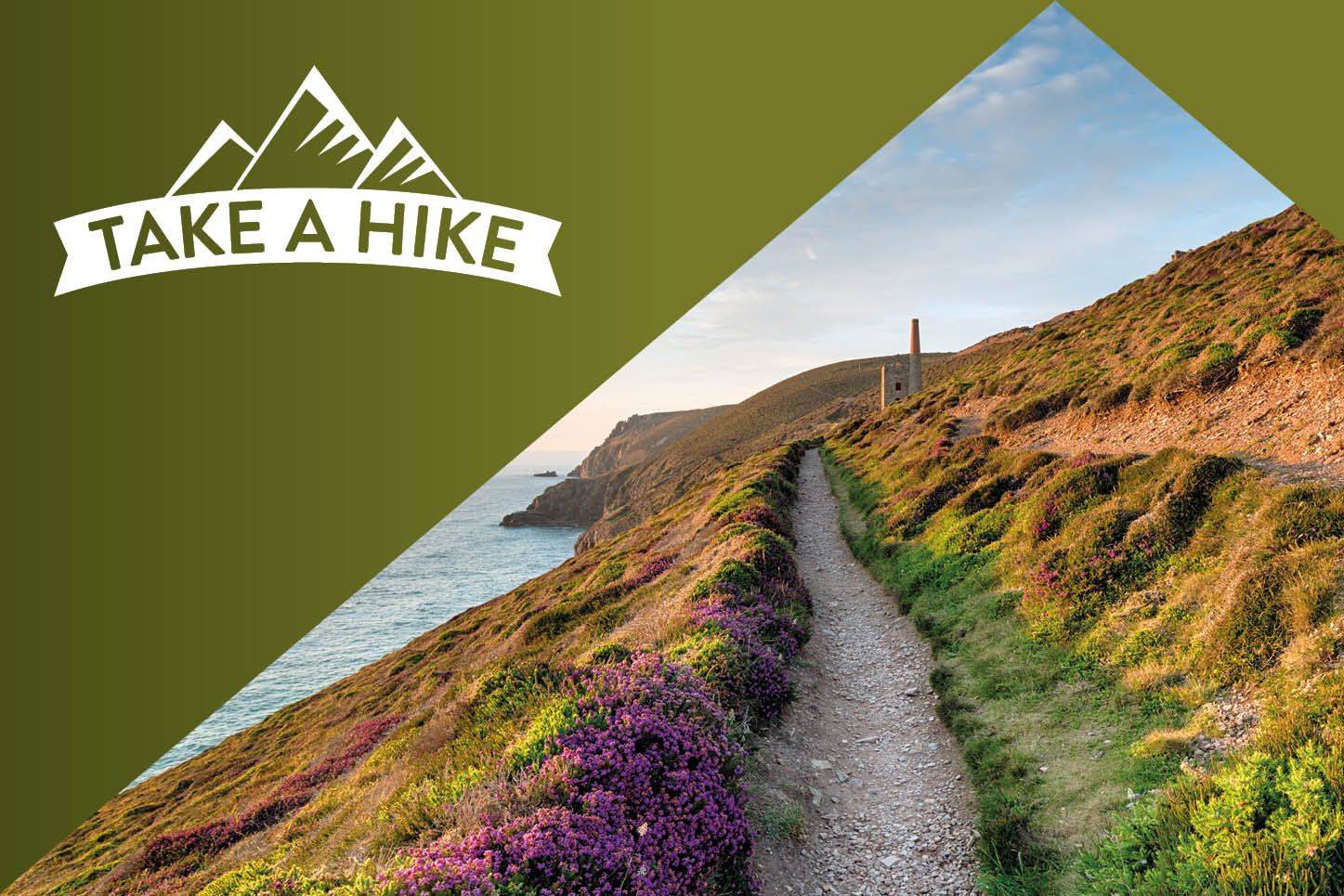 Take A HIke
on the UK coast
Which are the best coastal trails to seek out and finest beaches to walk between in the UK?
Find out more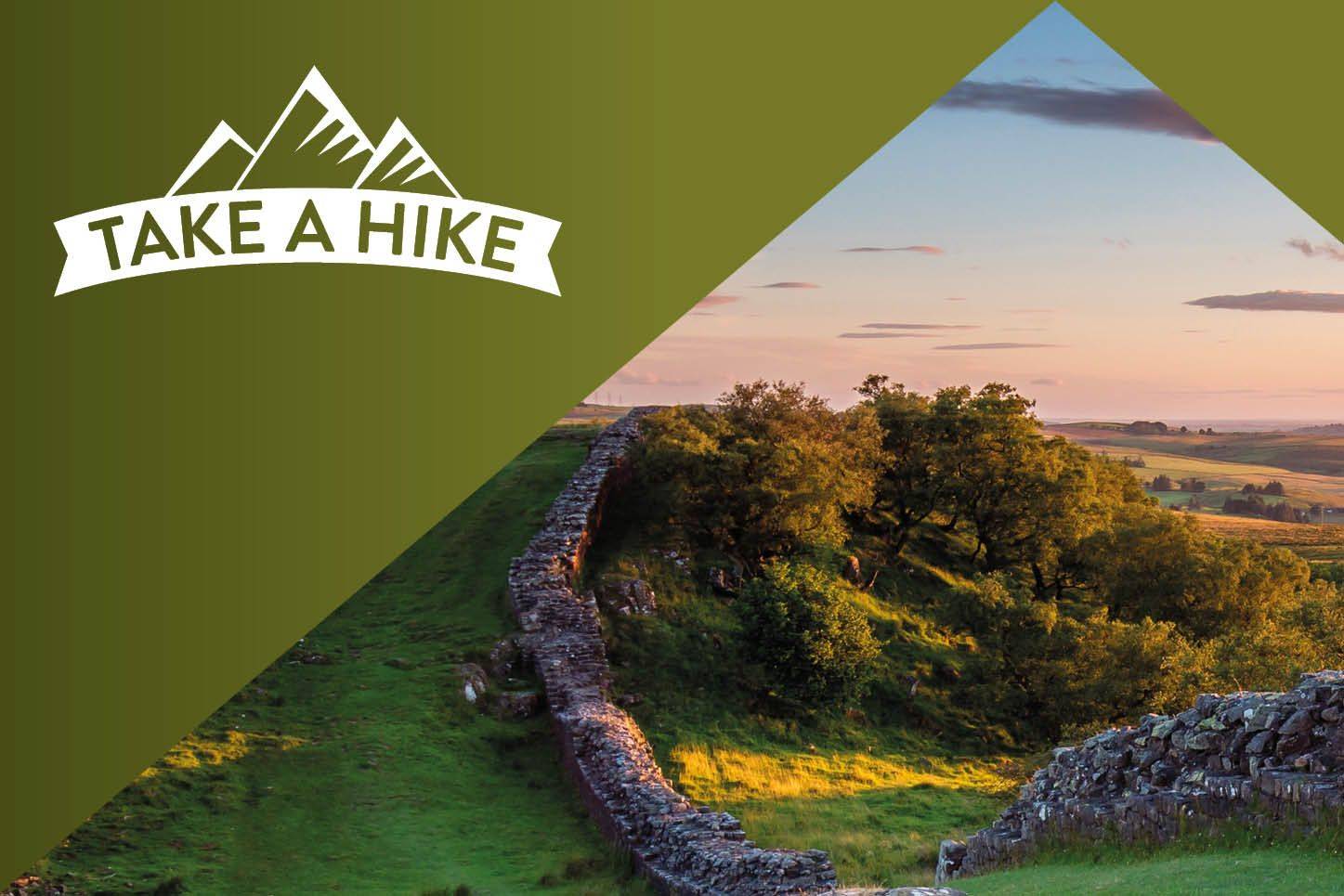 Take a Hike
on A UK Trail
Tackle a classic long distance path or guided trail walking holiday for a great adventure in the great outdoors.
Find out more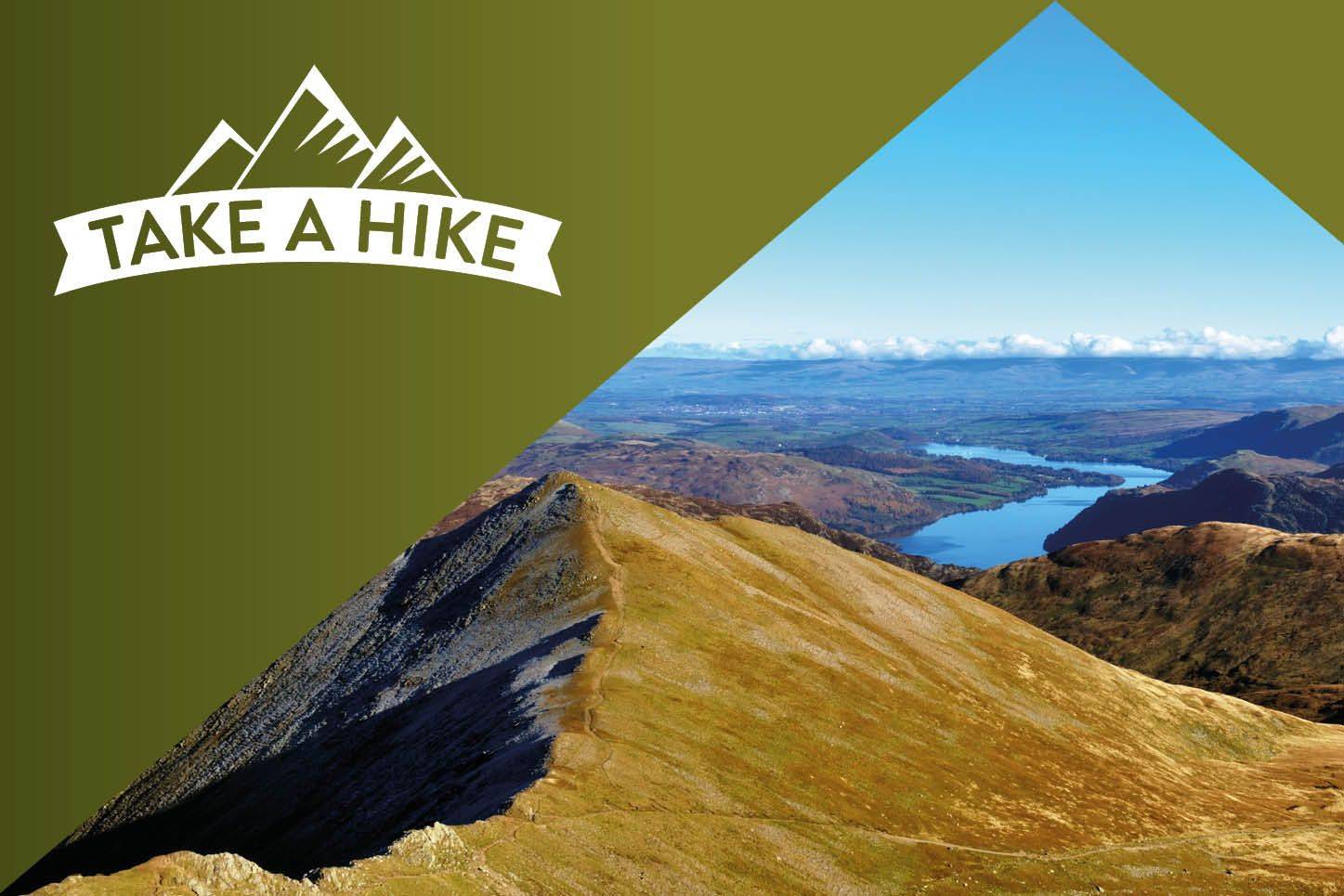 Take a Hike
to a UK Summit
With so many peaks and summits to tackle, which are the literal highpoints of a walk in the UK?
Find out more