Details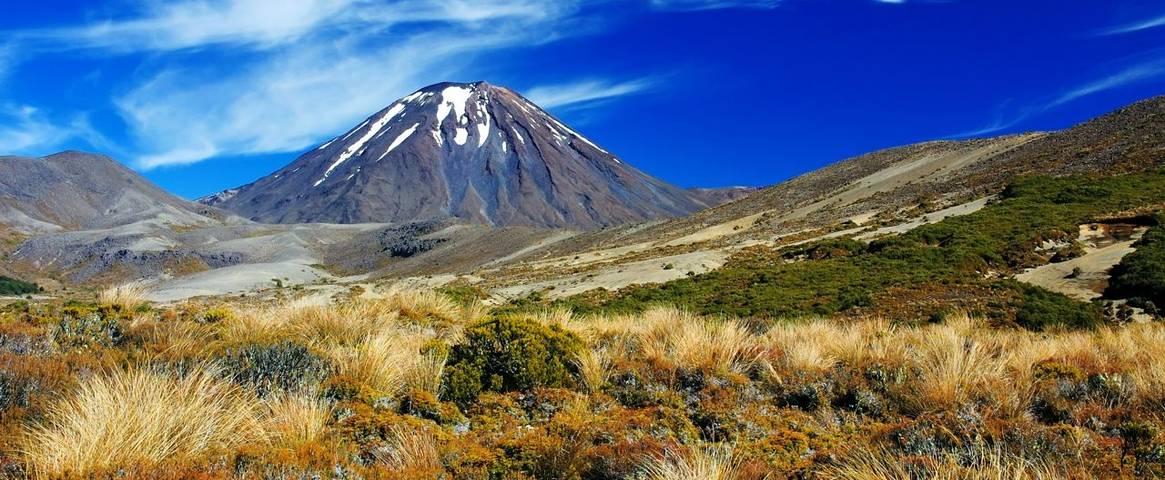 The world has many wild and beautiful areas that are protected by national park status. They are havens for wildlife and fantastic places to explore. Here we've selected some of our favourites around the world and invite you to see how well you know the world's great wild spaces! If you're stuck and need a clue, simply click on the image to learn more. It's just-for-fun, so score yourself and see what sort of travel buff you are...
B) Etosha
The name Etosha roughly translates as 'Great White Place' in the Ovambo language. The park's waterholes attract a wide variety of plains game including zebra, black rhino, elephant and giraffe.
C) Yosemite
El Capitan and Half Dome are two of the most famous monoliths in Yosemite. The park has the highest waterfall in North America and is also one of the few places in the USA where you can see a rainbow (or moonbow) at night.
A) Killarney
The park was donated by the Muckross Estate. The ecological importance of the landscapes it contains were recognised in 1981 when the park was designated a UNESCO Biosphere Reserve. The park is also home to Ireland's only population of wild native red deer.
D) Teide
Teide on the island of Tenerife has a stark landscape of craters, ash and rivers of solidified lava. The volcano is home to an endemic species of violet that is Spain's highest-growing flowering plant.
B) Krka
The most well known of Krka's many waterfalls is the Skradinski Buk fall – Europe's largest travertine cascade. The park is also famous for the large number of wild lavender plants that grow here.
B) Isalo
Isalo is dominated by a large sandstone massif. Many people hike to the Piscine Naturelle – a natural pool fed by a waterfall. The park has traditionally been used by the Bara people to bury their dead in the many mountain caves.
A) Tongariro
Tongariro was New Zealand's first national park and was designated as such in 1894. It is famous for having what is purported to be one of the most popular day hikes in the world, the Tongariro Crossing.
D) Triglav
Triglav is a beautiful area of lakes, mountains and forest that is popular with hikers. Two of its most visited areas are Lake Bohinj and the Vintgar Gorge.
B) Royal Natal
The most notable features in the Royal Natal park are the Drakensberg Amphitheatre – a 500m high wall of rock – and the Tugela Falls – the world's second highest waterfall.
C) Torres del Paine
The three granite peaks, known as the 'Three Towers' sit at the heart of Torres del Paine. The park is also famous for the enormous Grey Glacier, part of the Southern Patagonian Icefield, which regularly calves icebergs into the lake of the same name.
A) Jasper
Jasper covers a large area of mountains, lakes and forest and well as the Columbia Icefield – the largest icefield in the Rocky Mountains.
A) Marino Ballena
The humpback whales which migrate past Marino Ballena each year to mate. Other species to be found here included Hawksbill turtles, green marine iguanas and bottle-nosed dolphins.
B) Cotopaxi
Cotopaxi is also home to a wide variety of wildlife including Andean condors, wild horses and various species of hummingbird.
D) Namib Naukluft
Namib Naukluft is also home to Sandwich Harbour, a lagoon surrounded by dunes that supports large numbers of flamingos, pelicans and cormorants.
C) Nagarhole
The park protects an area of forest and open grassland and is blessed with many streams and waterfalls. Animals in the Nagarhole national park include tiger, sloth bear, wild dogs and leopard.
Score Yourself
So, how did you do? There are no prizes so, just for fun, score yourself...
1-5: Could do better...hmmm, you've got lot's to learn about the world and it's geography. Guess you should start planning a trip...
6-10: Not bad but there's room for improvement and there are lots more places to discover so keep on exploring!
11-13: That's great, well done! You know lots about the world, time now to get to grips with the last few.
14-15: Excellent, what a result! Great knowledge, you clearly know your stuff and are a travel pro.