Details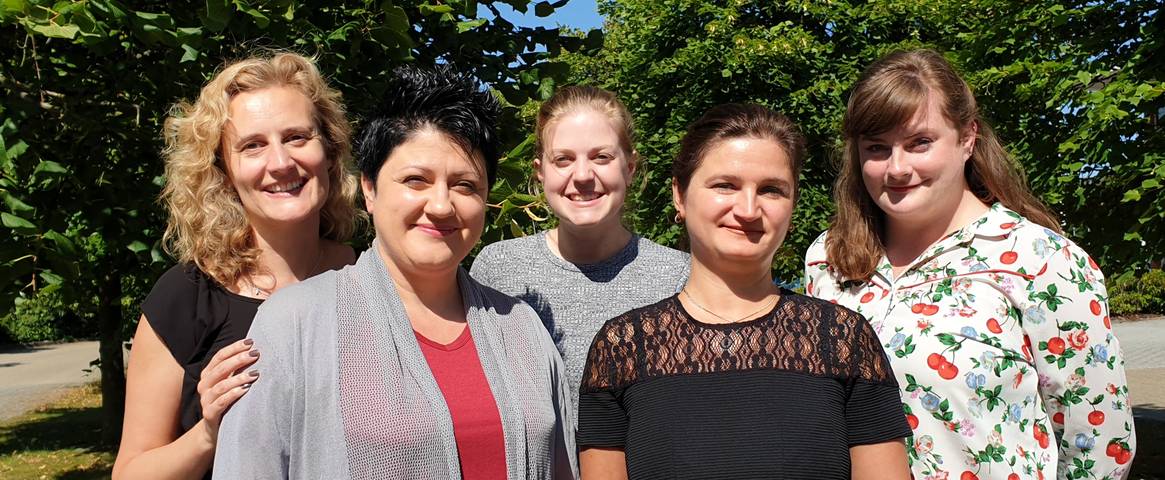 There have been a few changes within our Group Booking Support Team here at HF Holidays as one of our team, Lynn Myers retired. Busier than ever with her own social diary, Lynn is off enjoying a relaxing time off with friends and family. 
Following this, Xhesi (pronounced Jessie) joined the Groups Team on 1 November from our Reservations team and is getting up to speed with the services we provide for groups. By the New Year she'll be a fully fledged team member with her own Group accounts to look after, but in the meantime do make her feel welcome if she's on the end of the phone when you call the team!
Lara also joined us just last week from our Reservations team and will be looking after many of our overseas Tour Operators from Europe, USA & Canada along with a number of group accounts based in the UK. She's also busy getting to know the ropes!
Finally many of you will have spoken to Agnieszka (Aga) & Stefania (Stef) over the last few years, but may not have had the chance to meet them in person. They are always here to help and look forward to hearing from current and future groups, and offering guidance and support with your next UK, Europe or Worldwide holiday.
From everyone here at HF Holidays, we wish Xhesi and Lara a warm welcome to the Groups team!