Details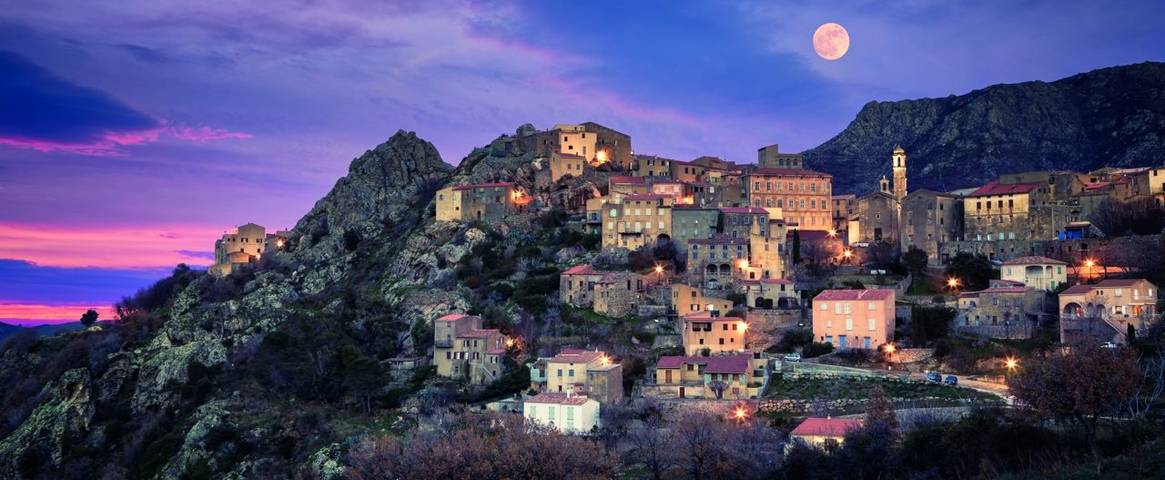 Amassing huge swarths of land in western Europe and countless links into the country, a Mediterranean coastline, and panoramic views from the Alps; France has so much to offer, there's no better way to discover the country than on foot.
Here, we highlight our favourite regions for hiking in France as well as give you tips and local knowledge to make the best decision on where to go for your next walking holiday - and one of the best bits.... all flight times are under 3 hours!
Our top picks:
Tour Du Mont Blanc | Argeles-sur-Mer | Corsica | Greoux-les-Bains
Tour Du Mont Blanc, The Alps
The finest Alpine circuit in Europe. The Tour Du Mont Blanc offers challenging conditions with a true test of fitness and strength as you tackle alpine conditions taking on this breathtaking mountain range spanning France, Italy, and Switzerland. Trekking in the summer months makes it one of the most thrilling experiences you can ever have as you reach peaks of 15,781 feet (4,810m). Spread across 10 nights, the Alps is an adventure not to be missed!
Stunning panoramas accompany you throughout your journey on this trail, as well as the wonderful flora and fauna on display. And the memories that stay with you... priceless! But the greatest reward? The sense of achievement at the end. We think that's well earned bragging rights right there! Join us for an awe-inspiring experience, with unforgettable views!
DON'T MISS: The chance to reach western Europe's highest mountain
Ranked 4.6/5 on 'feefo', one guest achieved a lifelong dream:
All in all, an excellent hiking holiday. Our leader was very competent and personable. The trip was outstanding!


Argeles-sur-Mer
Closely situated next to the Spanish border - Argeles -sur-Mer (in the Languedoc region) is heavily influenced by its close neighbor, yet retains it's wonderful charm. A mix of French and Catalan cultures makes for exquisite dining during your stay, but that's just the start.
In order to get a true sense for where you are, here at HF Holidays we take you over the border to walk in the Spanish part of
Catalonia and around the coastal town of Llanca. During your journey, you'll see the changing landscapes of this coastline and appreciate the natural barrier that the Pyrenees mountains have provided throughout the centuries between these two neighbouring countries. With a foot in both cultures you can come home having sampled quite literally the best of both.
DON'T MISS: the famous Sentier Du Littoral
Excellent walk leaders - Joan in particular deserves special mention as she was superb. Hotel was good. Walks were excellent and a nice mix of coastal walks and hill walks. The scenery was lovely and my fellow walkers were very sociable and friendly - the group bonded straight away right from the outset
Corsica
Known as the île de beauté (or beautiful island), Corsica is widely regarded as one of the most beautiful islands in the Mediterranean. With us you jump in to all things Corsican; experience hiking in picturesque scenery soaking up the gorgeous weather and panoramic views on top of the hills and mountains.
Corsica has been the home for many wonderful trips for our guests as there is choice for everyone. Outdoor lovers can enjoy a range of activities from walking to water activities, as well as relaxing in the sun. Despite its connections to France, Corsica very much retains its own identity making it a big appeal for tourists.
DON'T MISS: A chance to try the first leg of the famous GR20!
Excellent hotel in L'ile Rousse - location, attentive staff and great food. HF leader and local guide informative and reliable - superb. Great location and group of fellow walkers. Excellent walking and weather!
There are no dates available for this holiday at the moment. If you want to be notified of when new dates become available, please call our team on 0345 470 8558.
Greoux-les-Bains
Discover Provence, France's equivalent to Italy's Tuscany! If you enjoy walking in the Italian countryside, Greoux-les-Bains is the perfect comparison for relaxing walks and treasured memories. The south is home to some of France's most splendid and seductive scenery – and it's just waiting for you to explore!
Greoux-les-Bains is almost directly located in the middle of two natural regional parks, Luberon and Verdon. It has an abundance of flora where ancient and modern gardens have been designed to showcase the region's magnificent array of life. Tourists also flock to Greoux-les-Bains to relax and enjoy baths in the hot springs of this thermal spring town.
DON'T MISS: visiting Moustiers Ste Marie, officially one of the prettiest villages in France
Enjoyable walks, perfect weather, excellent hotel and food and an outdoor pool. One of the best groups of people I've met on a walking holiday and two good leaders
---
For us in the UK, being a close neighbour to France certainly has its benefits as it remains one of Europe's top holiday destinations. With flights under 3 hours, it makes for an ideal break away from home with either friends or family. 
France not on your list? Let us inspire you with our latest blogs on Undiscovered or Classic Italy, Portugal, or the Balearic Islands.
Looking for a challenge? We have something for that...  Europe's Greatest Trails could be what you need.
Still not hitting the mark? We have other exceptional European destinations we think you'll love.
To check availability or to book please call our Reservations team on 0345 470 8558. Or for a group booking please call 0345 470 7557.
---
We need your support - vote for us
If you love what we do and the holidays we provide please support us by naming HF Holidays as Best Activity or Adventure Tour Operator at the Silver Travel Advisor Awards 2018. HF Holidays have won the award two years in a row, we're looking to make it a third!
We thank you in advance for your votes!