Details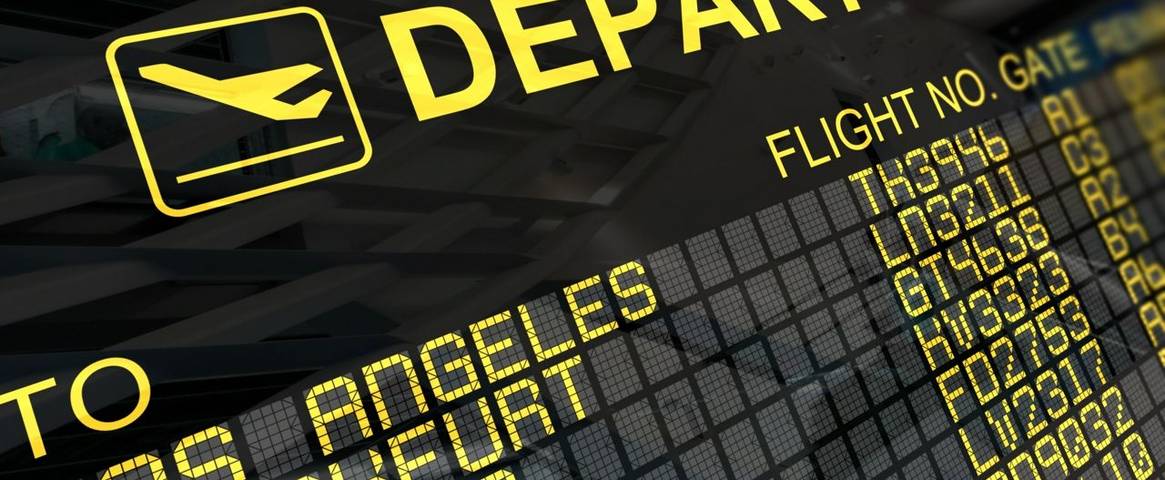 We all recognise the codes LHR and LGW and know we'll be flying in to Heathrow or Gatwick but not all airport codes are made up of the first three letters of the airport name or are a neat acronym of it. Some combinations might raise an eyebrow, or be unintentionally amusing. So if you think you know your DAD (Da Nang, Vietnam) from your SON (Luganville, Vanuatu), or your BOO (Bodo, Norway) from your UMM (Summit, Alaska), even your ARS (Aragarcas, Brazil) from your LBW (Long Bawan, Indonesia), take our airport quiz full of surprising tidbits and find out a bit more about airports and the world of air travel. It's just-for-fun, so score yourself and see what sort of travel buff you are...
C) Atlanta
Acting as the primary international airport serving Atlanta, Hartsfield–Jackson Atlanta International Airport is the busiest airport in the world by passenger numbers and second busiest by aircraft movements. Heathrow popped up at number 7 in the list.
C) Scotland
Barra Airport (BRR) in the Outer Hebrides is unique for having a runway on a tidal beach and yes, flights are affected by high tides
B) Hong Kong
Hong Kong International isn't just one of the busiest airports on the planet for people and cargo; it's a giant entertainment complex as well and home to the largest IMAX screen in Hong Kong and a nine-hole golf course.
A) Liverpool
Of course..Originally called Speke Airport (LPL), the airport was renamed after Liverpudlian musician John Lennon of the Beatles in 2001.
A) Doncaster
The local airport was renamed Robin Hood Doncaster Sheffield Airport (DSA), much to the bafflement of the people 41 miles away in Nottingham, which is more commonly associated with the outlaw, although he is reputed to have lived some of his life around the Doncaster area.
D) New Orleans
Now named for the famous jazz master, the airport retains the code MSY, as it was originally named after daredevil aviator John Moisant and derived from Moisant Stock Yards.
D) Pocos de Caldas
Looking beyond its offical abreviation, the airport in southern Brazil is named after Walter Moreira Salles, a banker and philanthropist.
B) Derby Field, USA
Because it's based in Lovelock. The other cities have equally comical abreviations though, GRR (Grand Rapids), SUX (Sioux City) and WOW (Willow).
Score Yourself
So, how did you do? There are no prizes so, just for fun, score yourself...
1-3: Ah, that's not great! Brush up on your knowledge and have another go!
4 - 7: Could do better...hmmm, you've got lot's to learn about the world. Guess you should start planning a trip abroad...
8 - 11: Not bad but there's room for improvement and there are lots more places to discover so keep on exploring!
12 - 15: That's great, well done! You know lots about the world and air travel, time now to get to grips with the last few.
16 - 18: Excellent, what a result! Great knowledge, you clearly know your stuff and are an experienced world traveller