Details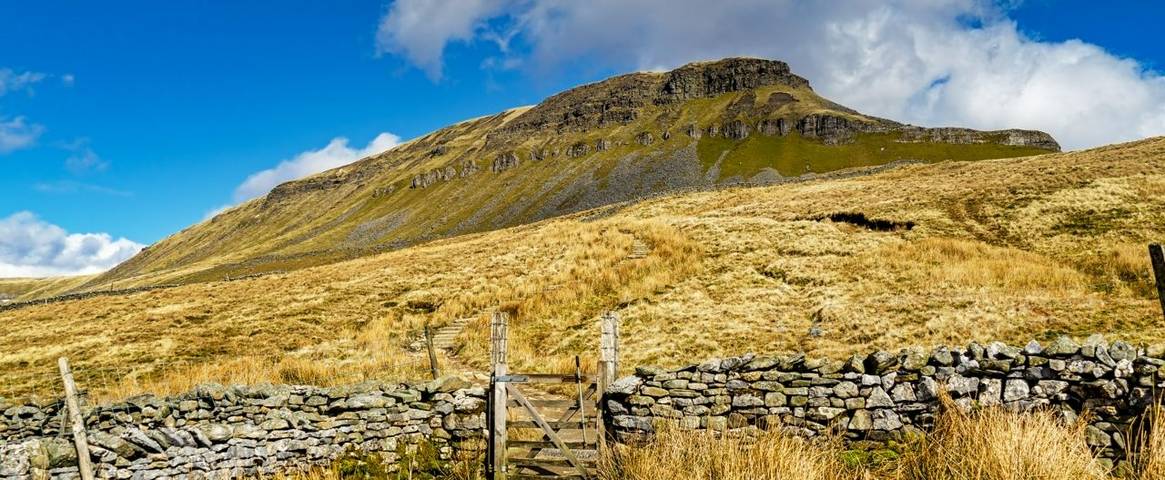 We're all aware of the stunning beauty of the Yorkshire Dales. The whole area is seriously scenic and we frequently return to our country houses,
Newfield Hall
 and
Thorns Hall
, in the southern and western sections respectively. But how well do you know this glorious part of Great Britain? If you think you know your way round '
God's Own County
', your Swarfe from your Wharfe and a bit of local lingo then take our Yorkshire Dales quiz full of surprising tidbits and find out a bit more about the distinctive landscapes of high heather moorland, stepped skylines and flat-topped hills, crisscrossed by cracking walking trails. It's just-for-fun, so score yourself and see what sort of a travel buff you are.
Which famous author and Dales resident said, 'I won't know for sure if Malhamdale is the finest place there is until I have died and seen heaven (assuming they let me at least have a glance), but until that day comes, it will certainly do.'?
A) Bill Bryson
B) James Herriot
C) Gervase Phinn
D) Simon Armitage
A) Bill Bryson
Bill was a resident of Kirkby Malham for several years and recorded his comments about Malhamdale in his book, Notes from a Small Island.
The Yorkshire Dales are legendary among astronomers and amateurs alike for stargazing. In fact, in areas of the Yorkshire Dales National Park, the night sky has so little light pollution that it is possible to see the Andromeda Galaxy with the naked eye...
A) What's the Andromeda Galaxy
B) True
C) False
D) Haven't a Scooby
B) True
The Yorkshire Dales has amazingly dark skies with very little light pollution - just about anywhere in the National Park is great for stargazing. The Andromeda Galaxy is the most distant object that you can see in the night sky with the naked eye.
Thousands of gallons of water cascade over several levels of limestone steps at this picturesque falls, which starred in the film Robin Hood: Prince of Thieves and have attracted artists and poets - Turner, Ruskin, Wordsworth - for 200 years. But which is it?
A) Cautley Spout
B) Aysgarth Falls
C) Cauldron Falls
D) Scalebar Foss
B) Aysgarth Falls
Originating from old Norse, the name Aysgarth means an open space in the oak trees. Robin Hood battled Little John here in the film about the outlaw hero.
D) Pen-y-Ghent, Whernside, Ingleborugh
The Yorkshire Three Peaks are a classic challenge. In  order of height, they are Pen-y-Ghent (694m), Ingleborough (723m) and Whernside (736m).
A) Gaping Gill
Gaping Gill is one of the most famous caves in the Dales and one of the largest underground chambers in Britain. The main chamber measures 129m long, 31m high, and 25m wide. Fell Beck pours over a lip of rock above and crashes more than 100m to the floor of the cavern before draining through to Ingleborough Cave.
C) Gordale Scar
Gordale Scar is a limestone ravine northeast of Malham. It contains two waterfalls and has overhanging limestone cliffs over 330 feet high. The gorge could have been formed by water from melting glaciers or a cavern collapse. Janet's Foss is a small but wonderful waterfall and pool nearby; Stainforth Force is where the River Ribble tumbles over a series of cascades and Malham Tarn is a glacial lake close to the eponymous cove.
B) Ribblehead Viaduct
The Ribblehead Viaduct, carrying the Settle–Carlisle railway across Batty Moss in the Ribble Valley, is the longest one in England, but it is not the tallest.
C) You have goosegogs in the garden
Goosegogs are gooseberries. The others variously mean that your sheep has fallen and is stranded on its back, you are extremely cold and your head gear has fallen into a waterfall.
D) Limestone
Limestone is permeable and soluble in rainwater, resulting in landscape features from caves and potholes to the famous pavement above Malham Cove.
B) 1 August
Yorkshire Day is celebrated on 1 August to promote the historic county. It was celebrated in 1975, by the Yorkshire Ridings Society, initially as "a protest movement against the local government re-organisation of 1974". The date alludes to the Battle of Minden, and also the anniversary of the emancipation of slaves in the British Empire in 1834, for which a Yorkshire MP, William Wilberforce, had campaigned.
Score Yourself
So, how did you do? With the multiple points on offer for questions 10 and 11 there are a total of 21 on offer. There are no prizes so, just for fun, score yourself...
1-3: Ah, that's not great! Brush up on your knowledge and have another go!
4 - 8: Could do better...hmmm, you've got lot's to learn about Yorkshire. Guess you should start planning a trip...
9 - 13: Not bad but there's room for improvement and there are lots more places to discover so keep on exploring!
14 - 17: That's great, well done! You know lots about the Yorkshire Dales and the great walking on offer here
18 - 21: Excellent, what a result! Great knowledge, you clearly know your stuff and are very familiar with God's Own County