Details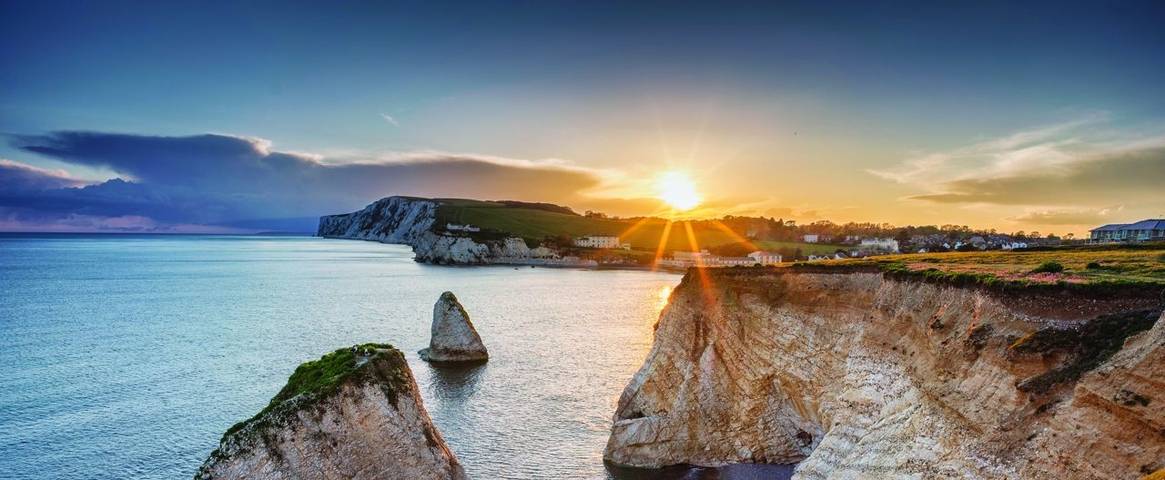 We recently welcomed the Quorn NWR Walking Group to our house on the Isle of Wight, Freshwater Bay. The group have enjoyed annual weekends away for over 22 years, with some of the original founder members still joining in.
We caught up with Group organiser Pam Dent, who said, 'Our walks used to take up most of the day but with the march of time some of us are now unable to walk as far as we could, or maybe not at all. The challenge each year is to find somewhere to suit walkers of all abilities, sightseers and 'chillers' alike! Obviously the accommodation and food are also considerations.'
Pam went on to report that, 'HF Holidays' country house at Freshwater Bay on the Isle of Wight fitted the bill perfectly. Booking was easy and [Groups Team Member] Agnieszka dealt with the changes I had to make very efficiently. The location of the house is wonderful with sea and country views. The accommodation is modern, clean and very comfortable and was able to fit all 38 of us in. Meals were excellent and plentiful. HF packed lunches are legendary with something for everyone's taste. House manager Tony and his team were very welcoming, friendly and eager to ensure our weekend was trouble free. They also provided optional entertainment in the evenings by way of quizzes etc. They richly deserved their four star rating.'
The group opted for self-guided walks. The first walk was from the house to The Needles and back. Pam records that it was, 'A dry but windy day', noting that it was April after all. Some of the group returned using public transport, which can also be used to get to walk start points or sights of interest if you don't want to drive. Sightseers could choose from a variety of options including Osborne House, Carisbrooke Castle, Ventnor Botanical Gardens and The Needles. There are many coastal areas to stroll along or watch boats to-ing and fro-ing.
It was another dry but colder day for the groups' second walk, out of the door at Freshwater Bay and along the coast to Brook Chine and back over the hills. Using a strategically placed car some of them opted at this stage to visit Mottistone Manor Garden instead. Afternoons were spent relaxing or sightseeing around the island.
Pam concludes that, 'We don't meet as a whole group with partners very often, so our evening meals were an opportunity to catch up with each other and to enjoy the company of the other HF guests.' Overall, she summarised the weekend as, 'a great success', commenting that HF Country House holidays were felt to be a good option for future weekends.
We look forward to welcoming Pam and the NWR group back again in the near future!