Details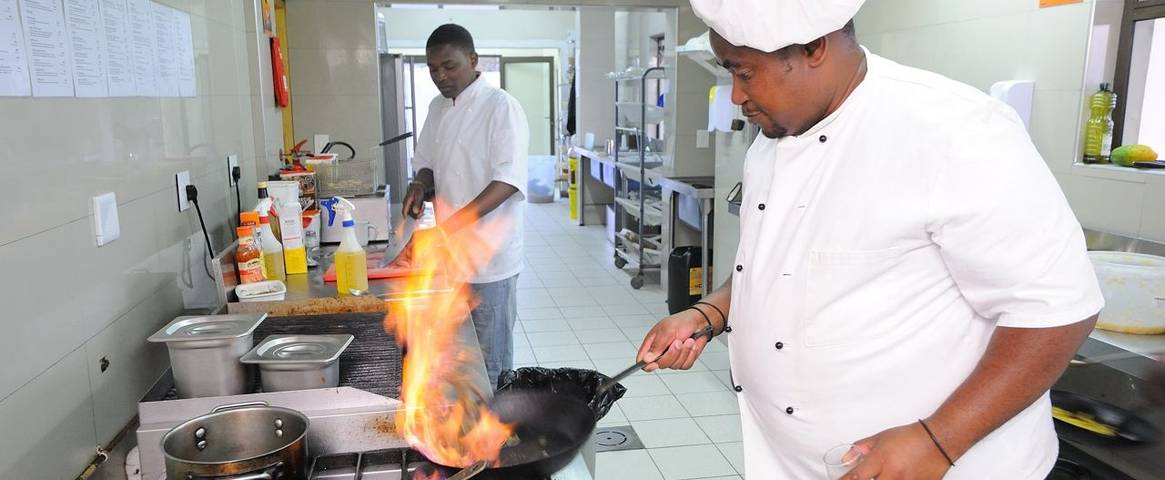 Freshwater Bay House, Isle of Wight, shares a Chestnut/mushroom/roasted Squash Pie with Creamed Leeks recipe in April's 'recipe of the month'. Our recipes will make you spend less time in the kitchen and more time entertaining your guests whilst still serving a delicious HF quality meal. If they love the meals as much as you do, why not share the recipes with your guests? It might just convince them to join you on an HF holiday if they haven't already.
Chestnut/Mushroom/Roasted Squash Pie with Creamed Leeks
Suitable for Vegetarians/Gluten Free.
Ingredients:
2 Packs Diced Chestnuts
6 Flat Diced Mushrooms
3 Carrots Diced
1 Onion Diced
4 Sticks Celery Diced
1 Tablespoon Garlic Puree
Fresh Thyme
Seasoning
4 Tomatoes Diced
4 Butternut Diced/Oiled and Roasted
How to make...
Sweat off all vegetables, except squash
Add ¼ pint vegetable stock
Simmer
Add Squash at the end
Reduce
Thicken with cornflour, if required
Pastry ingredients:
500grm Gluten Free Flour
250grm Phase Spread
1 pinch Salt
½ teaspoon Goma Xantana Pura
1 Egg Yolk
Tepid Water to bind
How to make...
Blind bake pastry for 20 minutes
Cool
Fill with mix
Lightly oil then put on pastry lid
Bake for a further 10 minutes
SERVE WITH Saute Potatoes and Creamed Leeks
Sweat off Leeks until tender, then cover with cream
Season
Little Veg Stock and Reduce