Details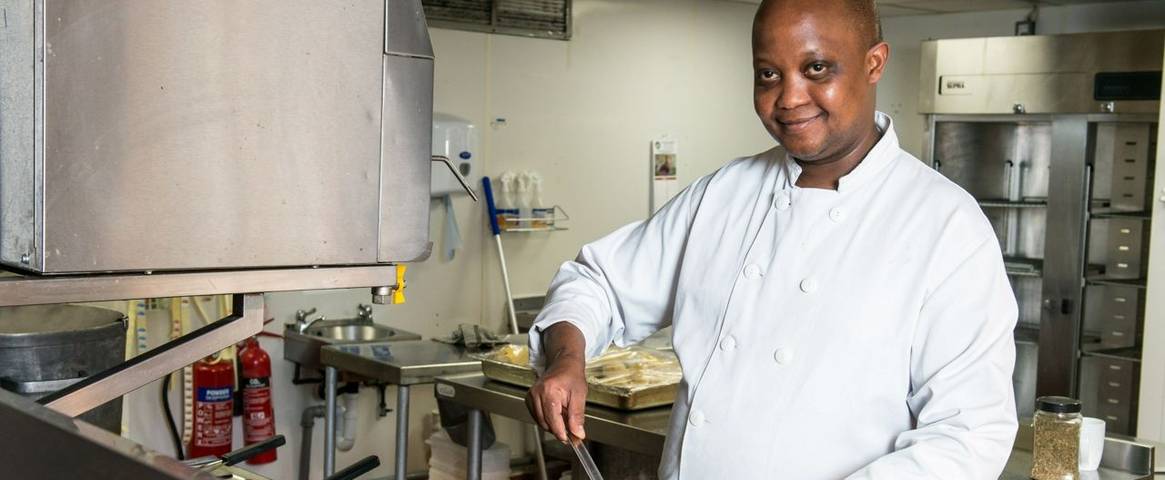 Abingworth Hall share a soup, salad and scrummy pudding recipe in January 'recipe of the month'. Our recipes will make you spend less time in the kitchen and more time entertaining your guests whilst still serving a delicious HF quality meal. If they love the meals as much as you do, why not share the recipes with your guests? It might just convince them to join you on a HF holiday if they haven't already. 
Butternut Squash & Coconut Soup
Ingredients:
Tablespoon olive oil
Cut thinly sliced shallots
Minced peeled fresh ginger
Canned coconut milk (full fat or half fat)
Salt
Ground red pepper
Fresh cubed butternut squash
Fresh lime juice
How to make it:
Heat a large heavy saucepan over medium-high  heat. Add oil to pan; swirl to coat. Add shallots; sauté until softened,  stirring  occasionally. Add  ginger; sauté 1 minute. Add water, coconut milk, salt, red pepper, and squash; bring to the  boil. Cover, reduce heat, and simmer until squash is tender, stirring occasionally.
Blend  until  silky  smooth.
---
Crab & Cucumber Salad
Ingredients:
Mixture of white and brown crabmeat
Salt
Black pepper
Cucumber - sliced lengthways
Whole cucumber to blend
Squeeze fresh lime juice
How to make it:
Season the crabmeat and roll into portions. Roll the sliced cucumber around to hold together. Blend the whole cucumber along  with a squeeze of fresh lime then pour a little around the crabmeat. Garnish with tomato concass and peashoots. 
---
Eggnog Panna Cotta with Mulled Berries
Ingredients:
Gelatine leaves
Milk
Double cream
1 vanilla pod, split lengthways, seeds scraped out
Sugar
Eggnog syrup
Fruits of the forest berries
Honey or syrup
How to make it:
Soak the gelatine leaves in cold water until soft. Place the milk, cream, vanilla pod and seeds, sugar and syrup into a pan and  bring to a simmer. Remove the vanilla pod and discard.
Squeeze the water out of the gelatine leaves, then add to the pan and take off the heat. Stir until the gelatine has dissolved.
Pour the mixture into tumblers and leave to cool ... place into the fridge for at least an hour, until set.
Add a little mulled wine to the berry mixture, also honey or syrup to sweeten if necessary.
Spoon the berry mixture on top of the panna cotta just before service.   
We'd love to hear how you get on with making these dishes – feel free to share your successes on our social media pages; Twitter, Facebook or Instagram.
---
Coeliac
Did you know? HF Holidays is the first hotel chain to achieve Coeliac UK accreditation! It's a great reward for all those who work hard to provide a safe environment for all our guests with food allergies and dietary requirements – and one of many, many reasons why we're a great choice for your next break!
Find out what our Head of Operations, Matthew Humpreys had to say...