Details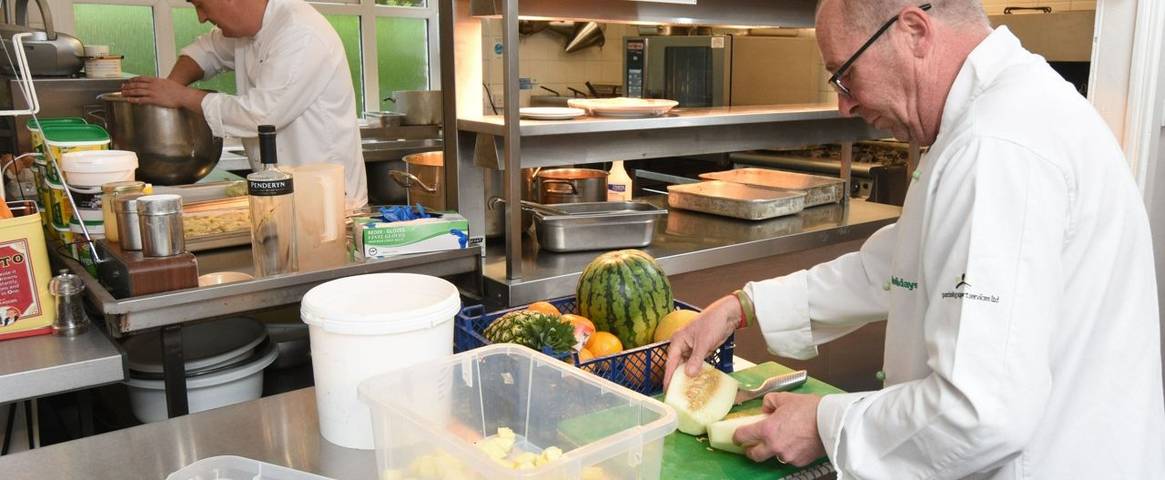 Monk Coniston, Lake District, shares a Appleby Cheese Souffle and Lemon Tart recipe in May's 'recipe of the month'. Our recipes will make you spend less time in the kitchen and more time entertaining your guests whilst still serving a delicious HF quality meal. If they love the meals as much as you do, why not share the recipes with your guests? It might just convince them to join you on an HF holiday if they haven't already.
Appleby Cheese Souffle
Suitable for Vegetarians
Ingredients:
1 medium sized onion
275ml milk
1 bayleaf
113grm unslated butter
113grm sifted plain flour
113grm grated Appleby Cheese
1tsp English Mustard
3 large eggs separated
Method:
Grease 6 individual moulds.
Infuse milk, onion & bayleaf.
Make a roux with butter & plain flour.
Slowly add milk, cheese & mustard. Whisk till smooth, allow to cool.
Beat in yolks (1 at a time).
Whisk egg whites & fold into mixture.
Place moulds in bain-marie oven.
Gas mark 6 for 15-20 mins.
Serve hot with a salad garnish.
Lemon & Damson Tart
Suitable for Vegetarians
Ingredients:
6 eggs
225g caster sugar
Zest of 2 lemons
Juice of 4 lemons
250ml double cream
Pastry:
250g plain flour
25g icing sugar
175g cold butter
1 medium size egg
Hawkshead relish Damson jam
Method:
For the pastry, put the flour, icing sugar, cold butter & egg in a food processor & mix till resembles fine bread crumbs. Add cold water, splash by splash till pastry forms together.
Chill pastry for 30 minutes, then bake the pastry blind for 25 minutes gas mark 3.
To make filling, mix eggs, sugar, zest, juice & cream..use a spoon to mix to prevent air bubbles.
Spread the Damson jam on pastry after it has cooled following baking.
Pour on lemon mixture & bake for 25mins at gas mark 3.
Makes enough for a 28cm tart base.