Details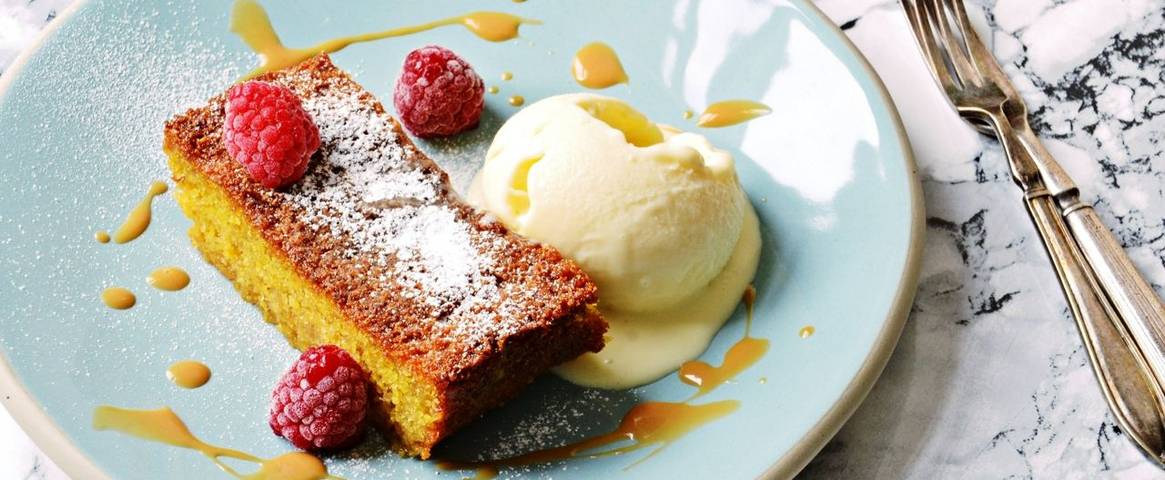 At all our UK country houses food plays a central part. Meals are varied and tasty, with a strong emphasis on ingredients from the area and seasonal produce. Here our chefs take the opportunity to share some of their creations with delicious recipes from the HF kitchens for you to try at home.
João from Derwent Bank in the Northern Lake District gives us his take on Sicilian Orange Polenta Cake – follow the recipe below.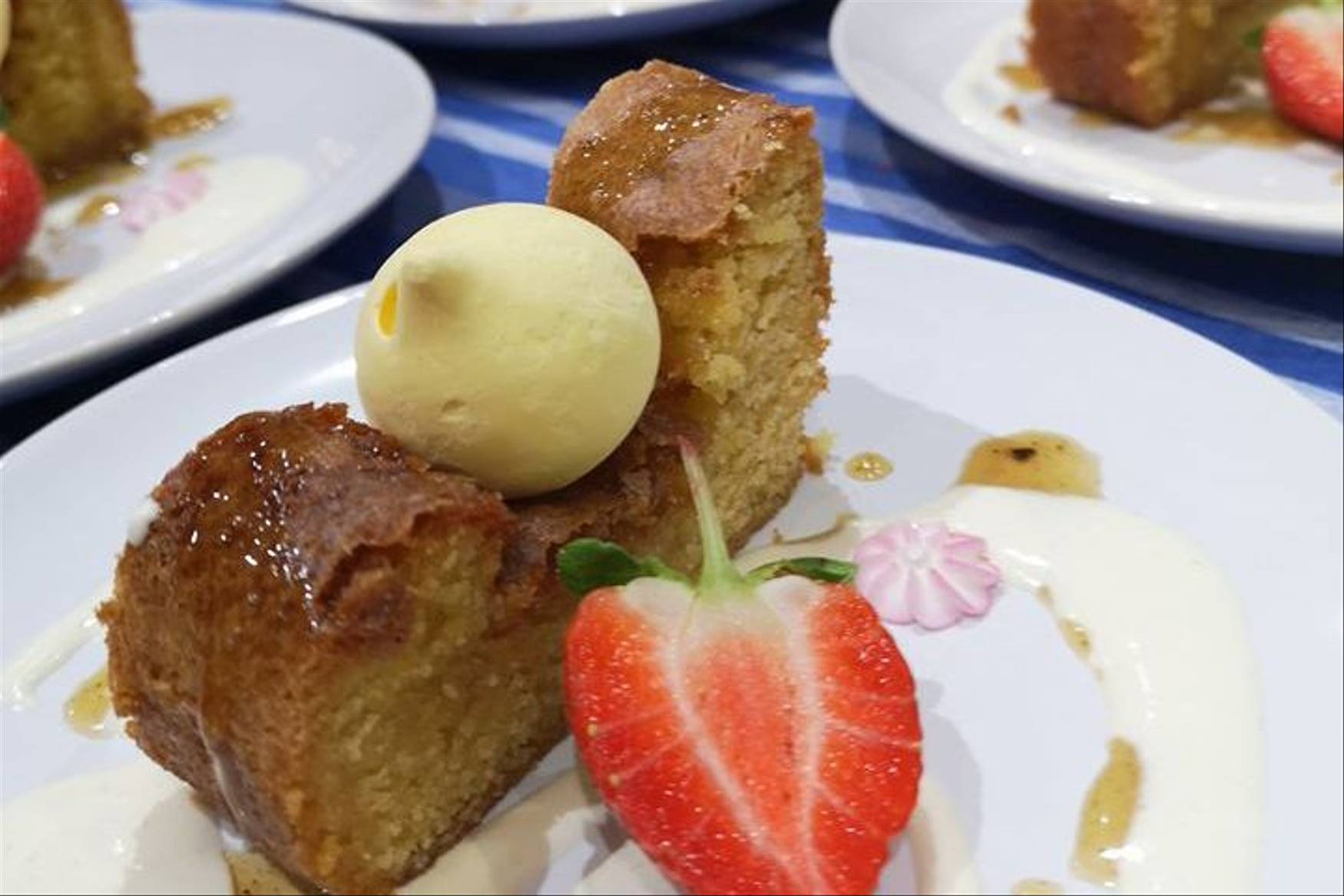 Ingredients
120g polenta
90g ground almonds
140g gluten-free self-raising flour
120ml plain dairy-free yoghurt
120ml sunflower oil
120ml maple syrup
60ml orange juice
60ml dairy-free milk room temperature
2tbsp orange zest
½ tsp baking powder
60ml agave syrup
2tbsp orange juice
Method
Step 1.
Pre heat the oven to 160c
Step 2.
Put all the liquids (yoghurt, olive oil, milk, agave syrup and orange juice) into a jug, whisk well and set aside.
Step 3.
Put all the dry ingredients (flour, polenta, ground almonds, baking powder and orange zest) into a large bowl and whisk together until well combined.
Step 4.
Pour the liquid into the bowl and whisk well. Bake in the oven for 35-40 minutes, until a skewer comes out clean.
Step 5.
Allow to cool slightly, then using a cocktail stick poke holes into the top of the cake.
Step 6.
Pour the syrup evenly over the cake and then serve.
Joao recommends serving with your favourite ice cream!