Details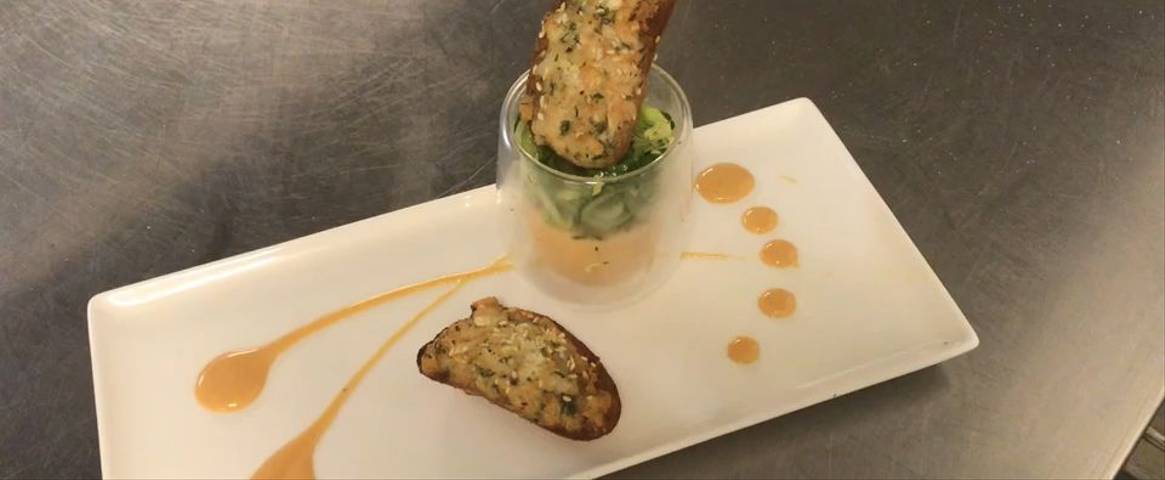 At all our UK country houses food plays a central part. Meals are varied and tasty, with a strong emphasis on ingredients from the area and seasonal produce. Here our chefs take the opportunity to share some of their creations with delicious recipes from the HF kitchens for you to try at home.
Below, Sean, Head Chef at Harrington House in the Cotswolds, gives us a glimpse at the new HF winter menu, with this salmon parfait with homemade prawn toast – follow the recipe below or watch Sean in action on the video and give his recipe a go.
Salmon parfait with homemade prawn toast
Salmon Parfait
400g Smolked salmon
125g Unsalted butter
125ml Whipping cream
Zest of half a lemon
Prawn Toast
6 slices of bread
150g raw, de-veined, prawns
1 Garlic clove
1 Egg
Salt and pepper to season
Zest of half a lemon
Fresh dill and lemon thyme
Sesame seeds
METHOD
1. To make the prawn toast roughly chop the prawns and garlic and blitz in a food processor with the egg, lemon zest and salt and pepper to create a paste.
2. Spread the mixture generously over one side of the sliced bread and sprinkle with sesame seeds.
3. Shallow fry in hot oil (sesame seed side down) for 4 minutes until golden brown. Next flip the bread and fry for a further 1 minute.
4. To make the terrine, heat up the oil and butter in a saucepan to make an emulsion.
5. Next add the chopped smoked salmon and blitz in a food processor with lemon zest to form a smooth mouse.
6. Pour the mousse into a terrine mould or serving glass and set in the fridge for at least 2 hours.
7. To serve add pickles of your choice (we used pickled cucumber) and marie rose sauce. Finish with fresh dill and lemon thyme.
Want to try Sean's Food in person?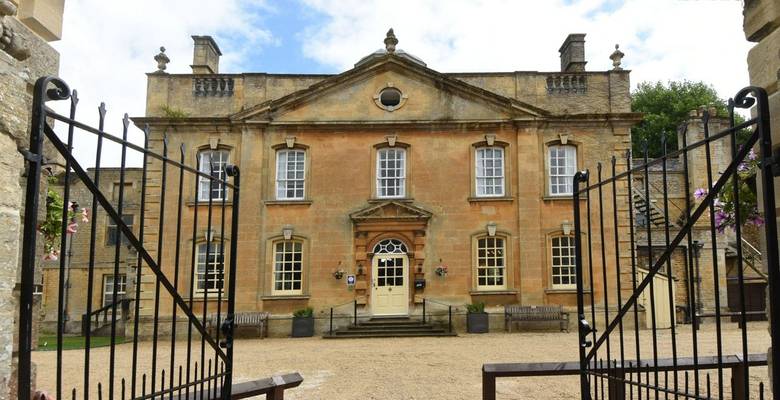 Pull up a chair
In one of the prettiest spots in the Cotswolds, Harrington House provides a stylish escape in the form of a traditional country retreat, with the trimmings and flourishes you'd expect. And after a fine days walking, refuel with superb local food from Sean and his team in the kitchen.
Take me there
HF Chef Recipes - What to try next