Details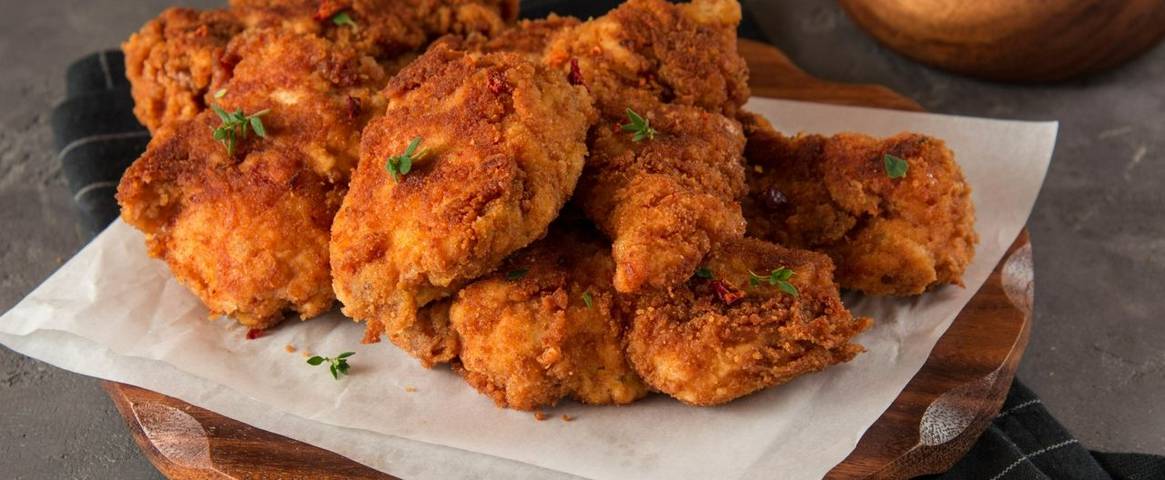 At all our UK country houses food plays a central part. Meals are varied and tasty, with a strong emphasis on ingredients from the area and seasonal produce. Here our chefs take the opportunity to share some of their creations with delicious recipes from the HF kitchens for you to try at home.
Below, Sean, Head Chef at Dolserau Hall in Southern Snowdonia gives us his take on KFC - the ultimate Korean Fried Chicken, combining South Korean and US styles to delicious effect – follow the recipe below or watch Sean in action on the video and give his recipe a go.
The Ultimate Korean Fried Chicken
Chicken coating
1 small chicken
30g of cornflour 
2 teaspoons of salt 
1 teaspoon of baking powder 
1 teaspoon of black pepper
Chicken batter 
70g of cornflour 
40g of bread crumbs 
40g of plain flour 
2 tablespoons of chilli flakes 
1 tablespoon of salt 
1 tablespoon of garlic powder 
1 tablespoon of onion powder 
0.5 teaspoon of baking powder 
90ml of vodka  
240ml of water 
Barbeque sauce
3 tablespoons gochujang (or substitute Sriracha sauce)
3 tablespoons of ketchup
200ml water 
2 tablespoons of dark brown sugar 
2 tablespoons of soy sauce
1 tablespoon of sesame oil
2 tablespoons of minced fresh ginger 
METHOD
Bring oil in a pan or fat fryer up to 180 C and pre-heat oven to 160 C
1. Debone the chicken (as shown in the video) or use chicken breasts, wings and drumsticks bought separately.
2. Mix together all the dry ingredients for the chicken coating (not batter). Coat the chicken thoroughly and put to one side for 30 minutes.
3. Next, take all the barbeque sauce ingredients, combine in a small pan and simmer for 10 minutes until thick and glossy. Put to one side to cool.
4. Mix together all of the dry batter ingredients and then whisk in the vodka and water.
5. Dip the chicken legs into the batter and then fry in pre-heated oil for 5 minutes until golden, then place on a baking tray.
6. Now move onto the chicken breasts with the same process; we are part cooking the big pieces and finishing them in the oven.
7. Place the legs and breasts in the oven at 160C for 15 minutes until cooked thoroughly.
8. 5 minutes before the breasts and legs are cooked, dip the wings in the batter and fry until cooked thoroughly, roughly 5-10 minutes.
9. Serve alongside barbeque sauce and enjoy!
Want to try Sean's Food in person?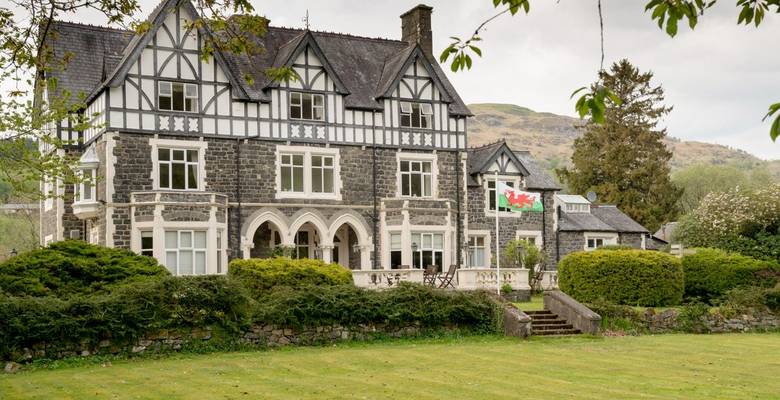 Pull up a chair
Stood in the heart of the Snowdonia National Park, just a couple of miles from the attractive market town of Dolgellau, Dolserau Hall makes a superb base for getting off the beaten path. And after a fine days walking, refuel with superb local food from Sean and his team in the kitchen.
Take me there