Details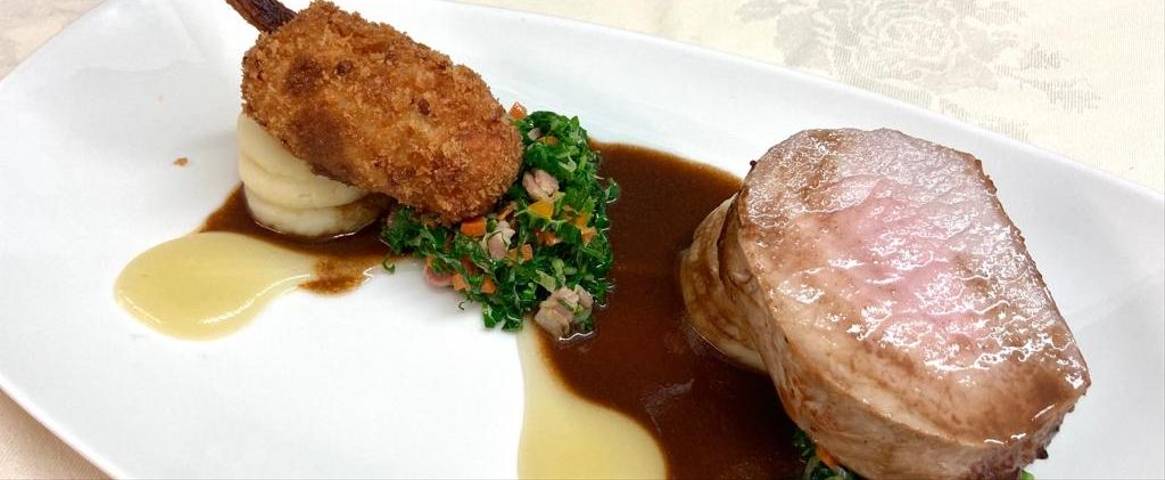 Eat, sleep, walk, repeat: A fresh taste of HF
Our gorgeous country houses have had a menu makeover! We've always recognised that food is one of the most important aspects of your holiday, so we pay particular attention to providing cuisine that stands out for its quality, flavour and provenance. Now though we've upped the ante with a fresh selection of dishes; we can't wait for you to try it as part of your walking holiday with HF.
Take a seat at one of our tables; we've worked it out so that the experience will be completely safe, relaxing and more than a little bit special. Cold beer, local ales, beautiful wines and gins sourced from close by will all make an appearance at our country houses too.
Then sit back and celebrate local food as we share with you our love for the great outdoors by ensuring that you're properly fuelled to explore it. We'll wager you won't walk this off. See you soon!
All house stays are full board.
Whet your appetite with our food film
What to eat: Starters
Kick things off with a fresh pan-seared watermelon steak set alongside a mixed pepper salad, or beautiful beetroot carpaccio, served with roasted goats cheese and a tart mint vinaigrette. Look out too for our take on KFC, that's Korean Fried Cauliflower to you and us. These are dishes ideal for whetting your appetite for the feast ahead.
Beetroot Carpaccio, roasted goats cheese, mint vinaigrette
Pan Seared Watermelon Steak, mixed pepper salad
'KFC' Korean Fried Cauliflower, barbecue sauce
Italian Style Meatballs, rich tomato ragu
Chicken Liver and Brandy Parfait, toasted soldiers, red onion chutney
What to eat: Main Courses
Move on to roasted pork loin, accompanied with a bite-size pulled pork croquette packed full of flavour, or try teriyaki salmon served with a fragrant Asian broth and a bed of soft noodles. We'll have a hearty bowl of authentic Patagonian chilli on the go too, ready to be spiced with a chimichurri dressing. Vegetarians are well-catered for with innovative dishes such as beetroot cous cous Wellington, while we have vegan options as well. 
Roasted Pork Loin, pulled pork croquette, pan fried greens
Teriyaki Salmon, Asian broth, soft noodles
Authentic Patagonian Chilli, lemon braised rice, chimichurri dressing
Chicken Kiev Ballantine, cheesy garlic roux, wilted spinach, fondant potato, thyme gravy
Beetroot Cous Cous Wellington, colcannon mash, rosemary jus
Braised Featherblade of Beef Lasagne, mozzarella bechamel sauce, tomato, bacon and spinach ragu
What to eat: Deserts
Make sure not to miss our chefs' deserts with dark chocolate tart and banoffee pie vying for your attention. We know how much you'll love our white chocolate cheesecake too, so we'll have some of that on standby as well.
Dark Chocolate Tart, citrus sorbet
Banoffee Pie, caramel sauce
White Chocolate Cheesecake, blueberry marmalade
Danish Pastry Bread and Butter Pudding, thick custard
Pear Tart Tatin, cinnamon dusted ice cream
Start planning your next holiday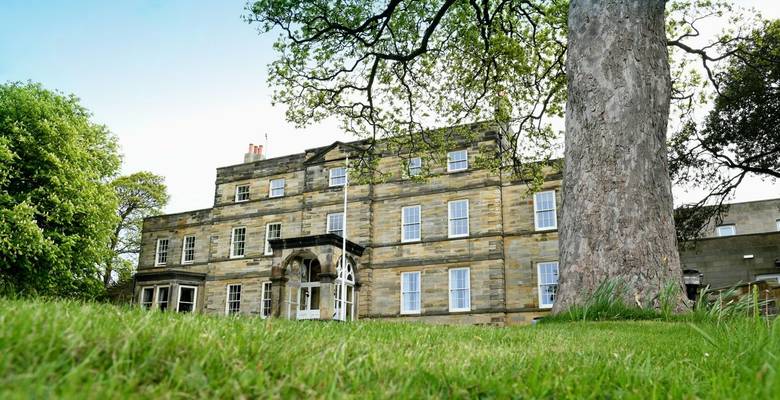 This way to your table
We have 18 UK country houses tailored to walkers, all nestled within the picturesque Great British countryside. Each represents a unique opportunity to make yourself at home even as you experience life in the great outdoors.
Choose your perfect country house base