Details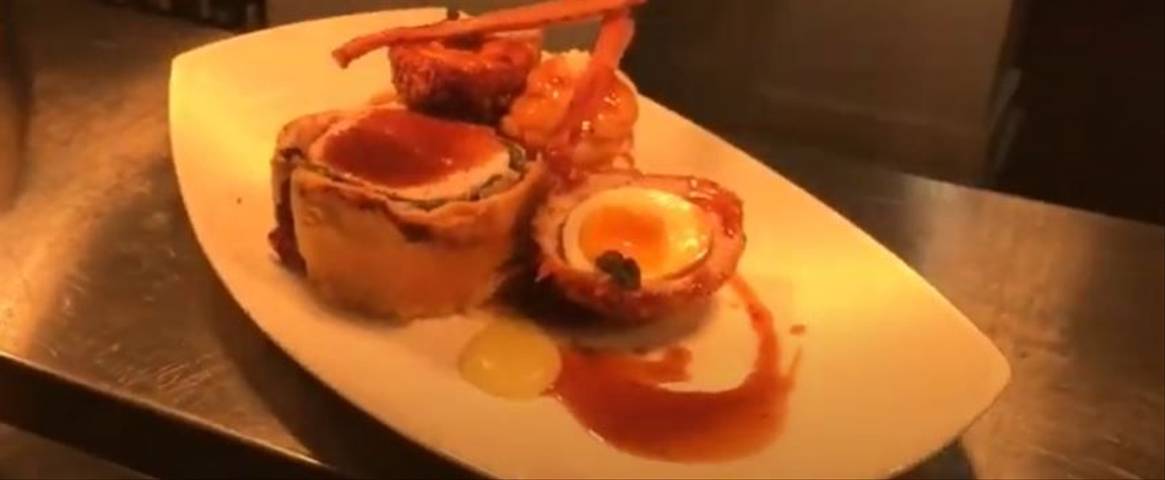 At all our UK country houses food plays a central part. Meals are varied and tasty, with a strong emphasis on ingredients from the area and seasonal produce. Here our chefs take the opportunity to share some of their creations with delicious recipes from the HF kitchens for you to try at home.
Below, Sean, Head Chef at Dolserau Hall in Southern Snowdonia gives us his take on a posh pork Wellington, served with a runny scotch egg, crispy crackling and his grandpa Roy's cabbage, accompanied by apple sauce and cider gravy – follow the recipe below or watch Sean in action on the video. There's quite a few elements but the results are incredible. Give his recipe a go!
Pork Wellington
500g pork loin joint (skin on)
3 pork and leek sausages
2 rashers streaky bacon, sliced
2 free range eggs
Block of puff pastry
500g spinach
4 slices parma ham
Grandpa Roy's Cabbage
3 savoy cabbage leaves 
2 carrots
2 onions
4 garlic cloves 
4 sprigs thyme and sage
Apple Sauce 
2 cooking apples
200g sugar
500ml water
Cider Gravy 
1 Welsh Black Dragon cider
500ml chicken stock
METHOD
For the Wellington
1. First step is to trim the pork loin (as on the video). Make sure you save the trimmings and fat as we will use these late on.
2. Season the meat and then place in a hot frying pan to seal around all edges (as in video). Once sealed leave to one side to rest.
3. Next, flash the spinach in boiling water and then straight into running cold water. Spread cooked, cooled spinach out onto a clean tea towel.
4. Take puff pastry and roll out on a floured surface. Once rolled out egg wash pastry and lay out parma ham (as in video).
5. On top of the parma ham lay the spinach and then place the pork loin.
6. Wrap in the pastry (as on video) and then egg wash to seal. Next wrap tightly in cling film and twist and tie the ends (like a Christmas cracker). This will help your Wellington to keep its shape.
7. Once wrapped leave in the fridge for 45 minutes to 1 hour.
8. Once chilled, unwrap, egg wash and place on a pre heated baking tray.
9. Bake in the oven for 45 minutes at 180C.
For the apple sauce
1. Peel the cooking apples, remove the core and dice.
2. Add diced apples, sugar and water to a saucepan and boil until soft. Roughly 5-10 minutes.
3. Once cooked drain the apples and then add them to a food processor or use a hand blender to puree. To create a velvet texture put the puree through a sieve.
For the gravy
1. Add pork trim to a hot frying pan, fry until coloured and then add tomato paste, cuttings of garlic and onions and a nob of butter and caramelise.
2. Once cooked out for about 5 minutes on a low heat de glaze the pan with local cider and then add stock. Leave to reduce on a low heat.
3. Pass gravy through a sieve and squeeze all flavour through using a ladle to push (see video).
For the Scotch Egg
1. Boil eggs for 6 minutes.
2. After 6 minutes run the eggs immediately under cold running water for 5 minutes. Carefully peel the eggs.
3. Remove the sausage meat from the skins and take a handful of the meat. Flatten out in the palm of your hand. Wrap the egg in the sausage meat evenly and tightly (as in video). Use water to smooth out if needed.
4. Next roll the Scotch eggs in plain flour, egg wash and then bread crumbs. Be sure to coat evenly at all stages.
5. Deep fry the eggs at 170C until sausage meat is at 75 C. (don't probe the centre of the egg).
For the cabbage and bacon
1. Thinly slice cabbage (as on video).
2. Dice smoked bacon and carrot finely. Add butter and oil to a hot saucepan.
3. Add bacon to the pan and cook out for 5 minutes to render fat. Next add the cabbage and carrots. Cook on a high heat and stir constantly. Once almost cooked add a splash of cider to de glaze the pan and a pinch of salt and pepper.
For the crackling
1. Flatten out the pork skin onto a chopping board and thinly slice into strips (as in video) .
2. Place strips onto a baking tray on greaseproof paper. Season generously with salt and then place another piece of greaseproof paper on top of the strips.
3. Next, place another baking tray on top and bake in the oven for 15 minutes at 200C for 15 minutes.
Serve with mash or potatoes of your choice, and enjoy!
Want to try Sean's Food in person?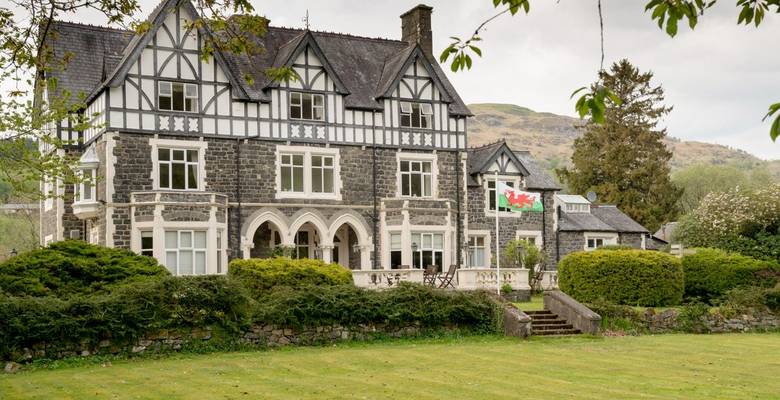 This way to your table
Stood in the heart of the Snowdonia National Park, just a couple of miles from the attractive market town of Dolgellau, Dolserau Hall makes a superb base for getting off the beaten path. And after a fine days walking, refuel with superb local food from Sean and his team in the kitchen.
Take me there