Details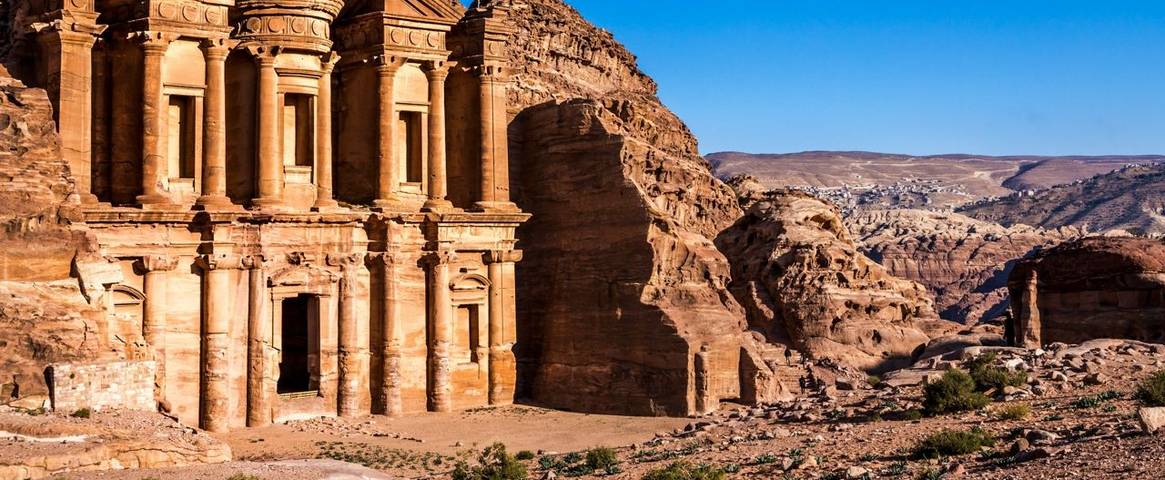 What do you think of when someone talks about the country Jordan?
Petra, most definitely, the vast expanse of Wadi Rum, probably, the fact that it neighbours Syria, that too. But it has so much more to offer, it's a country of welcoming friendly people, it has so many layers of history, culture, faith and religion and a diversity of landscapes that you just wouldn't have thought possible.
I spent my honeymoon in Jordan almost 6 years ago, and I followed the itinerary of our current Jordan tour, albeit just with my new husband, and a local guide, who still guides our groups today, Awad. I fell in love with the wide open space of Wadi Rum, the rugged terrain of the Dana nature reserve, the Roman site of Jerash, and the Nabatean site of Petra, now listed as a UNESCO World Heritage site. I floated in the Dead Sea, staring across the water to Israel, and seeing the lights of Jericho. I ate delicious, beautifully prepared food with a local family. I stayed in the wonderful Feynan Ecolodge in the middle of the Dana Nature Reserve and gazed at the night sky. I drank tea with the Bedouin. I felt safe.
In May, I was lucky enough to return to Jordan, primarily to attend an Adventure Travel Conference at the Dead Sea, and all those things that I had fallen in love with 6 years ago, captured my heart again. For many of my travel colleagues at the conference it was their first visit to the region, and to watch their faces and reactions as we hiked on the Dana to Petra trail was just a joy. I could tell they too were experiencing what I had felt on my first visit, but on this trip, I started to feel more in tune with nature, and see the wonderful colours in the rocks and the sand as the day progressed. The light in the early morning was mesmerising. I had forgotten just how mountainous the country is, and that first sip of Bedouin tea brought back some wonderful memories.
The Jordan Trail, a long distance walk which covers the length of the country, has recently opened, 650km of different daily experiences. I felt really privileged to walk what is classed as the showpiece section, Dana to Petra (76km), already rated as a world class trek by National Geographic. I stayed again at the Feynan Ecolodge, this time I could stare up at the night sky with the aid of an incredible telescope. For two days we saw nobody apart from Bedouin. Each footstep felt like I was walking through centuries of history and millennia of geology. We hiked into Petra via the 'back door' where few tourists go. Over the past few years tourism has declined in Jordan, so we almost had the whole site to ourselves. We were introduced to various stallholders who showed us their crafts of selling spices, designing sand camels in bottles; we met Raami, son of Marguerite van Geldermalsen, author of the book 'Married to a Bedouin'. They now run a stall selling silver jewelry, designed by local women and inspired by ancient Petra. We finished our trek with an ice-cold beer at the Cave Bar, just inside the entrance gates to the site of Petra, and boy did that beer taste good. And guess what, during my second visit to Jordan, I still felt safe.
The purpose of the conference? To promote adventure tourism in Jordan and put out the message that Jordan is a really wonderful destination. Whatever your interest, whether it be history, geology, food, culture, adventure, Jordan has something for everyone. Try it for yourself. It's safe.