Details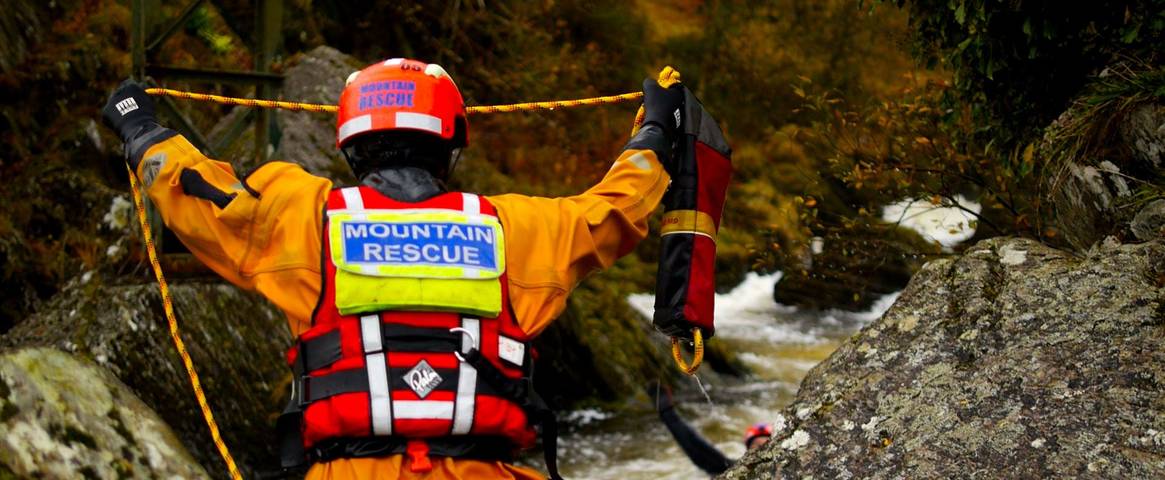 HF Holidays supports a range of projects which are related to people's access to and enjoyment of the UK countryside. As well as facilitating The Pathways Fund – where donations from guests and members are channelled into worthwhile projects – we also provide corporate donations. For 2019 we are pleased to once again be able to donate funds to a number of Mountain Rescue and Air Ambulance organisations.
These organisations are all run on a charitable basis with no funding from the government and many of their staff work on a voluntary basis. They all carry out vital work assisting people in emergency situations. All the chosen organisations operate in areas where HF Holidays guests go walking.
Mountain Rescue Teams
Aberdyfi Search and Rescue Team (Snowdonia)
Brecon Mountain Rescue Team
Buxton Mountain Rescue Team
Cave Rescue Organisation (Yorkshire Dales)
Central Beacons Mountain Rescue Team
Cockermouth Mountain Rescue Team
Coniston Mountain Rescue Team
Glencoe Mountain Rescue Team
Kendal Mountain Rescue Service
Keswick Mountain Rescue Team
Kirkby Stephen Mountain Rescue Team
Langdale & Ambleside Mountain Rescue Team
Llanberis Mountain Rescue Team
Lochaber Mountain Rescue Team
Northumberland National Park Mountain Rescue Team
Ogwen Valley Mountain Rescue Organisation (Snowdonia)
Patterdale Mountain Rescue Association – Lake District
Penrith Mountain Rescue Team
South Snowdonia Search and Rescue Team
Swaledale Mountain Rescue Team
Upper Wharfedale Fell Rescue Association – Yorkshire Dales
Air Ambulances
Air Ambulance Kent, Surrey, Sussex
Cornwall Air Ambulance
County Air Ambulance Trust
Derbyshire, Leicestershire & Rutland Air Ambulance
Dorset & Somerset Air Ambulance
Great North Air Ambulance Service
Midlands Air Ambulance Charity (covering Shropshire)
North West Air Ambulance Charity
Thames Valley & Chiltern Air Ambulance Trust
Wales Air Ambulance
Yorkshire Air Ambulance
 Responses
Here are just a small selection of the responses received from the organisations we have been able to donate to which gives a flavour of the vital services they provide: 
"Thank you very much for your generous donation. I hope that your holiday makers never need our services but appreciate your company's ongoing support."
J Newport, Patterdale Mountain Rescue
"We hugely appreciate your continued support. Your donation will be put towards the purchase of a new state of the art drone with infra-red capability."
S MacDonald, Glencoe Mountain Rescue
"The charity requires funds of over £4 million per annum to continue our vital service so your donation is very much appreciated. The Air Ambulance is in operation 365 days per year and since our launch we have carried out thousands of missions, helping those in need across Dorset and Somerset who are in life threatening situations."
J Plowden, Dorset & Somerset Air Ambulance
"On average, the emergency phone at Cornwall Air Ambulance rings three times a day and the crew are called to someone needing urgent medical care. Because of your support, they are able to be there at a moment's notice, caring for that patient in their moment of need."
S Bray, Cornwall Air Ambulance
"Your recent donation will help us to save lives. Thank you! You may be aware that is costs in excess of £11 million each year to continue our life-saving work, so we truly value every contribution. None of us every know when we, our family, friends or community may need to depend on this vital service, which is why your support is so important to us."
L Harris, Air Ambulance Kent, Surrey, Sussex
"As an independent charity, we rely on the generosity of individuals and organisations such as yourself to help save lives across Yorkshire. We really are very grateful to you for your support."
L Shorrock, Yorkshire Air Ambulance
To find out more about the ways that HF Holidays supports worthwhile projects and organisations, please go to our Giving Back page.