Details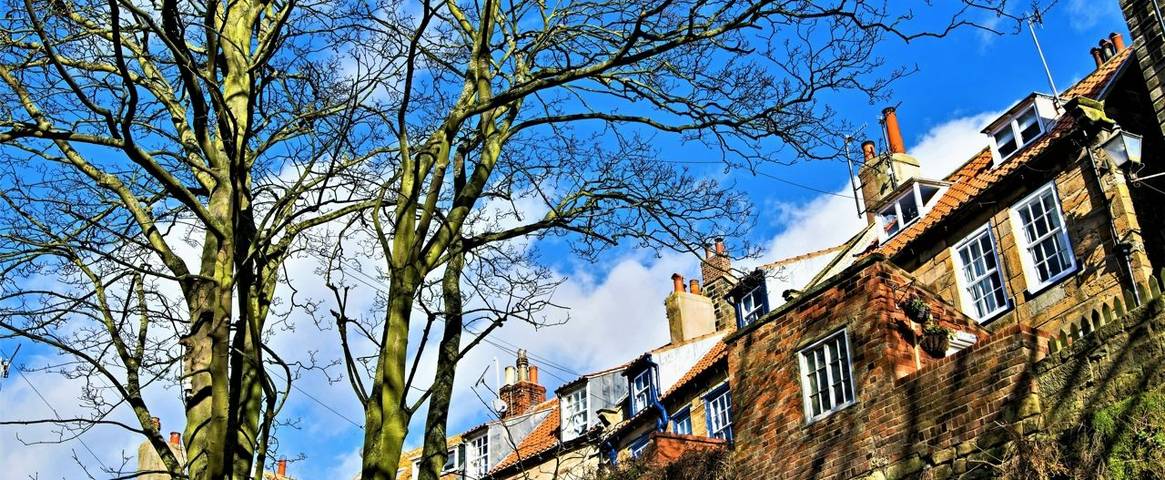 Why we love Spring & Winter Walking in the UK
Gillian, our UK Walking Operations Manager, tells us why she loves exploring the British countryside when the days have drawn in and change is in the air.
When summer time ends and the clocks go back, something exciting happens in the British countryside. While the tourists head home, many seasoned walkers know that some of the very best days of the outdoor calendar year are just around the corner. 
The luscious woodland in the Lake District, turns to a riot of red, orange and yellow to match the best pyrotechnics of bonfire night. Red squirrels emerge from the canopy on sunny days to forage while murmurations of starlings provide one of nature's true spectacles as they swirl in their thousands at dusk. 
Over river estuaries and the vast empty beaches of Northumberland, pink-footed geese flap and honk as they arrive from Scandinavia and, up on the moors, mountain hares prepare for the winter by camouflaging their coats white. Meanwhile, down over stepping stones and into the valley of Dovedale in the Peak District, the calm waters of rivers and gorges reflect the changing landscape while the tinkling call of a flock of waxwings trips through the air. With the cows back in the byre and the ground hard under foot, the patchwork fields and ancient paths are ours to enjoy. But it's the light which transforms everything – all the way through to early spring, the low sun picks out features and colours in the landscape that aren't normally seen. 
CAREFULLY CRAFTED WALKS, EXPERTLY LED
As the countryside changes, so does HF Holidays' choice of three daily walks. If you're feeling full of energy and want to make the most of the daylight, why not try a full day hike? There'll be a delicious flask of hot soup, as well as a calorific lunch in your rucksack to keep you going and there will always be a café or pub where you can enjoy a well-earned drink. Mix it up with an easier route another day, where we might linger for a simple lunch in one of the pubs or cafés we've arranged enroute. The Stiperstones Inn in Shropshire is one of our favourites - everything you imagine a country pub should be. Real fires, oak beams, stone floors, good food and a warm welcome. Not to mention their own whinberry gin!
The middle option too is crafted to give you the best seasonal experience. As the days draw in or out, the walks and Itineraries are adapted until we find ourselves walking through the carpets of snowdrops that herald the arrival of spring.
GILLIAN'S TOP FIVE TIPS FOR WINTER WALKING:
If you're tempted by that extra getaway between October and April for the first time, follow these tips and we guarantee you'll be back for more. As Alfred Wainwright said; There's no such thing as bad weather, only unsuitable clothing.
Base layers. There are some fantastic modern fabrics that keep you warm while wicking moisture away from the skin to keep you comfortable.
Waterproof shell. The last thing we want while walking is to get wet, so a waterproof outer layer is essential.
Plenty of water. It's just as important to stay hydrated in spring and winter as it is on a hot summer's day.
Extra jacket. An extra fleece or jacket will mean you won't cool down too much during any outdoor stops.
Walking poles. A personal choice but many people swear by them for extra confidence when crossing occasionally slippy ground.
GILLIAN'S TOP FIVE WINTER WALKS:
While all walks get a new lease of life in the winter months, some really stick out as my all time favourites. I'd highly recommend:
Helm Crag. Set out from our house in Coniston and take on the lion and lamb rocks along Helm Crag to a beautiful waterfall and stunningly quiet valley out of season. A popular among the HF team! 

The Northumberland Coast to Bamburgh. Join us for this walk at Alnmouth and be amazed at the big views and mystical castles.

Pen Y Fan to Libanus. There's little better than walking in the Brecon Beacons when there is a chill in the air and making it to the summit of Pen Y Fan before heading down the lesser trod path to the cosy pub at Libanus to sit by the roaring fire with a pint of Butty Bach in hand.

Malham Moor Tarn & Cave. Exploring the iconic Malham Cove and catching a glimpse of one of the many beautiful waterfalls that Yorkshire has to offer is special at any time of year, but catch a glimpse with frost on the ground and a chill in the air turns this beautiful sights into something magical. 

Snowshill & Broadway. Hidden away in The Cotswolds is a hidden gem at Snowshill with it's quaint village pub where we have time to take in the wonderful Cotswold scenery a warm up with your favourite post walk drink.

OUR FAVOURITE WINTER WALKING HOLIDAYS INCLUDE:
You can have your own Spring or Winter Walking Adventure at any one of our 18 country houses across the UK. Our favourite destinations include the following areas and houses though:
Still looking for inspiration?
These are a just few of our September recommendations. If these destinations don't work for you, don't worry, we have lots of other wonderful ideas for walking holidays and adventures worldwide. For more inspiration, click through and explore!