Details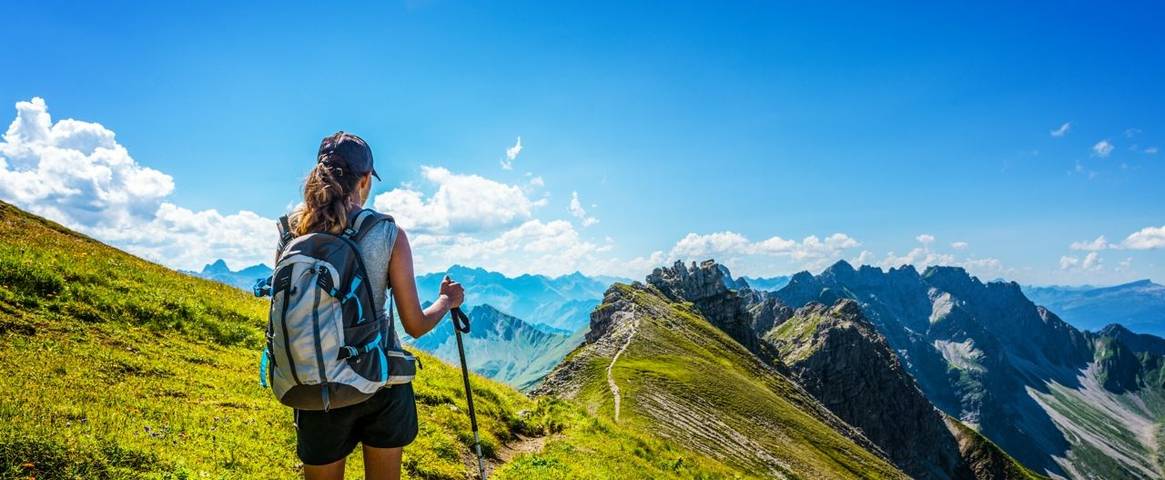 Getting away on your own with HF
Once upon a time, telling friends that you were going on holiday by yourself would have elicited gasps of horror, wails of pity or general incomprehension. Traditionally, holidays were all about spending quality time with family or friends, or taking a break with a partner. Why on earth would you go on holiday alone? These days though, travelling solo is a great way to explore; more than half of our guests on Guided Walking holidays are travelling on their own, and more than a third of people on our Self-Guided Walking holidays are solo travellers. These are our top tips for travelling on your own.
What kinds of people travel on their own?
Today, we recognise that there are as many reasons for travelling solo, as there are solo travellers. And we know that these solo travellers don't fit a single mould - some are fearless serial adventurers; others are venturing out alone for the first time. We also know that solo travellers are not just single people either. In fact, you may choose to travel on your own for any number of reasons.

Speaking to single travellers, we've learnt that everyone has their own reason for heading out on their own. It may be to meet new people, or to try something different. It might be because they don't want to have to wait for friends or family to get onboard with a travel plan or holiday idea. Or it could be because they want to challenge themselves and discover something about themselves in the course of the time away.
How to plan a holiday on your own
The idea of travelling alone can be a daunting one. We know that not everyone will be comfortable heading off on a solo walking trip. What happens if you can't figure out the route? Won't it feel weird to eat in a restaurant alone? And what if you get ill, or something goes wrong?
And that's why our small group walking holidays attract so many single travellers, because going solo doesn't have to mean going it alone. If you're thinking of travelling on your own on a walking holiday or activity break, we can help by providing the authenticity of solo travel and the sociability of a small group environment. Our holidays bridge the gap between fully independent travel and traditional, organised tours. They're about bringing together a diverse group of likeminded people to explore a new destination. From the start of your HF trip, you can expect to be in good company, with the rest of the group made up of other single travellers, couples and friends. We believe that it's always enjoyable to share new experiences with like-minded travelling companions. So, although you may join the trip alone, you are guaranteed to leave having made some very close friends.
What's more, having an experienced HF walk leader at the helm immediately takes away the stress of planning and the logistics of the walk. They will take care of every detail and help you get the most out of the places you're visiting. And you'll have the security of travelling in a small group, with like-minded, adventurous people in a similar situation, the common denominator being that you share a passion for life and enjoy discovering the great outdoors on foot. Which you wouldn't get if travelling on your own. All you have to do is pack a bag and lace up your boots!
Will I have to pay a single supplement?
Traditionally, travelling alone can really test the budget as you are unable to split costs. Solo travellers are sometimes charged a single supplement by hotels, a charge designed to offset the loss of income that may occur due to a room being only occupied by one person, and not two. However, an HF walking holiday can be budget-friendly because you won't have to pay a single supplement if you book a single room at our country houses.
Our country houses are well set up to accommodate single travellers, and you can usually get a room to yourself at no extra cost by booking a single room. In all our houses we have a wide range of single rooms – in many instances, single rooms in the house account for more than 40% of all rooms, which is unusually high for hotels. What's more, not all of these single rooms are simply our entry level 'Good' room either – many are 'Better' rooms as well, benefiting from the extra features these have, as well as being slightly larger or having a better view. Of course, you'll have access to all of our walkers' facilities as well, from boot and drying rooms to inspiration points, maps and guides.
Ultimately though, do bear in mind that our allocation of single and sole occupancy rooms is limited, and these rooms are often the first to sell out, so please, do book early to avoid disappointment.
Dedicated Solos Walking Holidays
While single travellers are welcomed onto all of our walking holidays and activity breaks, we also operate a range of walking holidays dedicated to solo travellers, where all the members of the group are in the same situation. On these trips, there are no hidden single supplements, which make us the perfect choice for a UK getaway when you're travelling on your own. What's more, our range of holidays for single walkers makes us one of the best in the walking business.
All of our holidays are suitable for single travellers, you just need to decide whether you want to join a mixed group or a group of other solos. You can of course come away on your own and explore self-guided too, benefiting from being in the house at the end of day with other guests having had the day to do your own thing.
It's worth noting that our houses in the northern Lake District, Northumberland, Peak District, Cornwall and Isle of Wight have the largest number of single rooms, but there are a high percentage of single rooms in houses in the southern Lake District, Western Yorkshire Dales, Cotswolds, Exmoor and the Dorset Coast as well.
So, if you know what you are looking for try our holiday search and start planning your next adventure…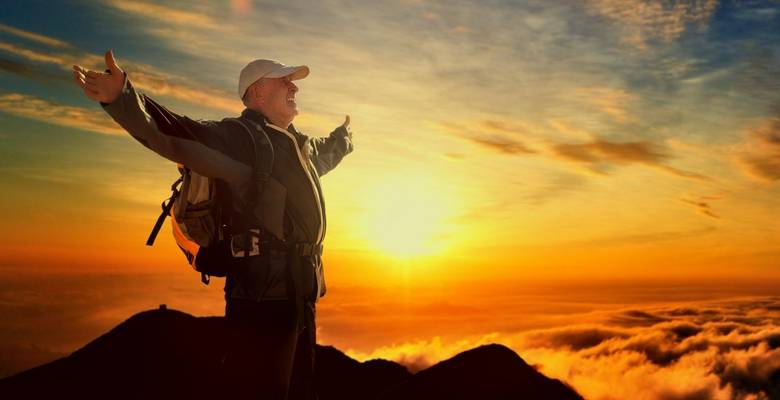 Travelling on your own
Guided Walking Holidays
Solo travellers are welcome on all of our holidays. On our Guided Walking trips they usually make up more than half of the guests and on our Self-Guided Holidays they account for a third of our guests. We also have dedicated Solos Walking Holidays, excusively for people who want to get away with other single travellers. Find your next adventure...
Get ready to go it alone