Details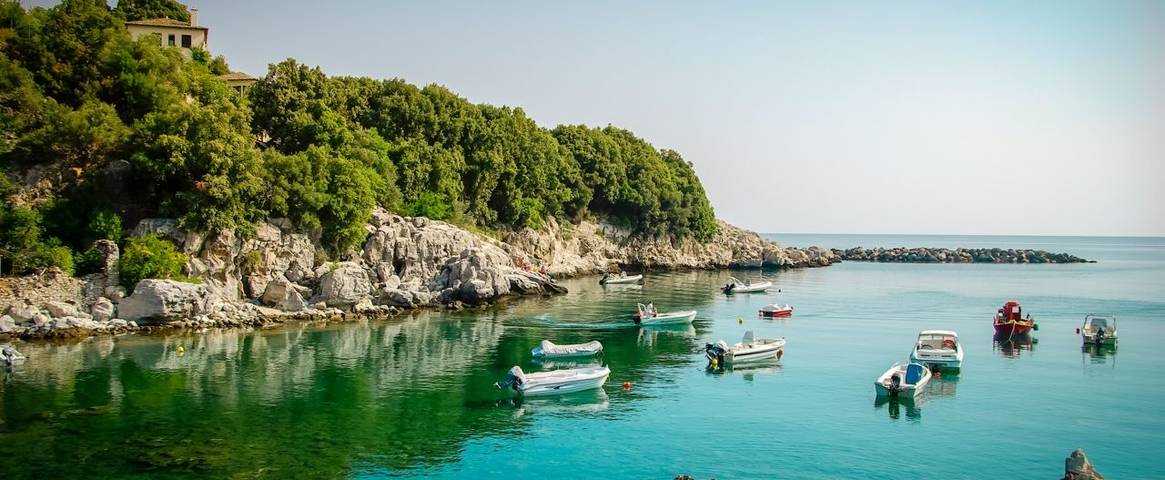 For those looking for an unusual and exceptional experience on their guided walking holiday
After a day spent discovering the best of Africa, Asia or Europe on a guided walking holiday, put your feet up in style and comfort as you relax in unique and wonderful surroundings that we've carefully selected for you. It could be in a hand-picked hotel, safari lodge, tented camp or afloat in a houseboat - places that offer more than a standard hotel experience and instead offer something truly extraordinary while you're on your Worldwide journey with HF Holidays.
Our Assistant Product Manager, showcases some of the carefully selected accommodations that's sure to make your stay with us special: At HF Holidays we pride ourselves on great quality accommodation in wonderful locations. All our partner hotels and accommodation have been hand-picked to ensure they are the right fit for your holiday.

We make sure they complement your chosen destination and help make your holiday experience even better. What's more, we'll often arrange evening speakers and local music, as well as food tasting and much more to really add to your stay.

No two hotels are the same – something we are very proud of – and we're keen to showcase this diverse range with you. From warm family welcomes and mouth-watering local food to stunning views and relaxing spas, we have so much for you to enjoy when you get back from a rewarding day's walk. Here's just a small sample of this variety, from our hotels in Europe to some of our more unique accommodation experiences further afield."
A selection of our favourite European hotels 
If you're looking for the finest accommodation and hotels Europe has to offer, as well as breathtaking and memorable walks in exceptional landscapes, look no further than these three destinations:
Poolside mountain views

---

ITALY - SOUTH TYROL, SCHENNA

The wonderful 4-star Hotel Schwefelbad offers traditional Alpine styling, fantastic South Tyrolean cuisine, beautiful poolside views over Merano and great facilities including indoor and outdoor pools and an extensive wellness centre.



7nts from £1,299 per person

Rest your head in style

---

CRETE - KOLIMBARI, GREECE

The 4-star Spilia Village is a lovingly restored olive press featuring local stone and wood. Each of the hotel's 30 stone-built bedrooms is uniquely decorated. It was recently voted top boutique hotel in Greece for its setting, stylish rooms and welcoming atmosphere.

7nts from £999 per person

Alpine splendour

---

SWITZERLAND - BERNESE OBERLAND, ADELBODEN

The family-run Hotel Waldhaus-Huldi offers a warm welcome coupled with Swiss efficiency and wonderful meals. This traditional Alpine lodge is ideally located, just a short stroll from Adelboden's main square and 300m from the nearest gondola lift.

7nts from £1,049 per person

Unusual places to stay around the world
Thinking of a long haul holiday? It's incredible where you could be staying as you explore different areas of a country, bed-hopping. Hotel. Igloo. Camp. Houseboat. Travelling outside of Europe offers once-in-a-lifetime experiences; from sleeping on the peaceful backwaters of Kerala to stargazing beneath a desert sky. Imagine where you could lay your head...
Traditional houseboat

---

INDIA - KERALA

Spend a magical night in a traditional houseboat, which once transported rice and coconuts along the Keralan backwaters. This inviting houseboat offers comfortable en-suite rooms and provides a truly authentic and uniquely Indian experience.


11nts from £2,999 per person

Bedouin-style Camp

---

JORDAN

There are few accommodation options more authentic than the Bedouin camp at Wadi Rum. After the sun goes down, savour a traditional Bedouin meal baked under the sand and then fall asleep beneath the stars, before waking to enjoy a desert sunrise.

10nts from £2,299 per person

Desert igloos

---

NAMIBIA

Experience a night in a unique rock 'igloo' at the Rostock Ritz Desert Lodge, located on the edge of the Namib Desert. The 'igloos' nestle into the landscape and allow you to stay in comfortably in the stark landscape of the spectacular Namib Desert. 

14nts from £3,599 per person
---
Didn't see quite the right place to kick back and put your feet up? Don't worry, we've lots more exciting and exceptional places to stay all around the world. See where else you can stay in Europe or elsewhere or speak to our Reservations Team.