Details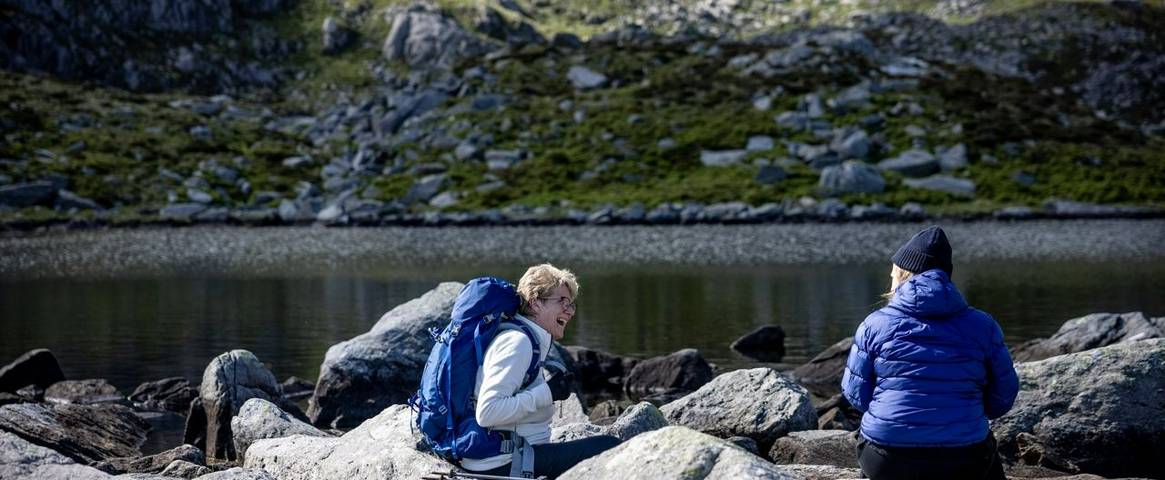 Buy quality, Make it last
top tips for sustainable travel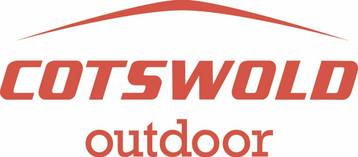 As climbers, hill walkers and mountaineers we all have a responsibility to protect the environments we love and minimise the effect our activities have on these areas. At HF we make a conscious effort to reduce our impact, and have even created transport-free Tread Lightly Walking Holidays. But there's always more that we can do. Fortunately we're partnered with some people who share our values, and we've got some further top tips from Cotswold Outdoor in-store experts, Tom, Aileen, Magda and Szabi, who share their views on the importance of sustainability and how investing in quality kit and prolonging its life with the right aftercare can have environmental benefits.
What does sustainability mean to you?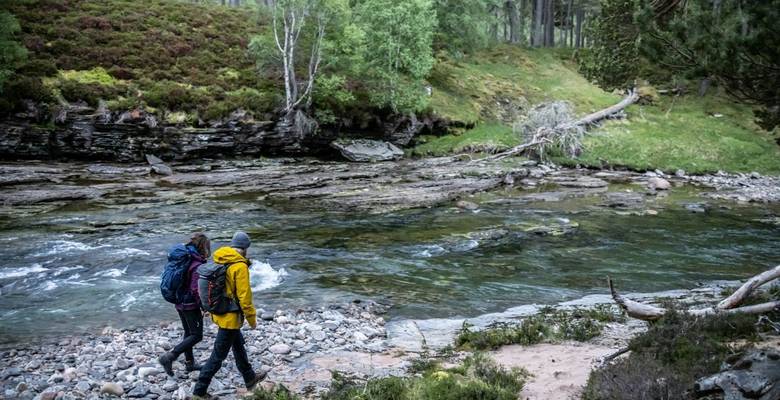 Tom: For me, sustainability is looking after what we've got for future generations. I think it's something many of us are just waking up to. We've been living in a disposable culture for so long, but it's so important that we get on board with it.
Aileen: People can be a bit sceptical about sustainability, but we can't ignore the effects of climate change. When I was younger, nobody talked about it and sometimes, I feel quite ashamed of my generation. Younger people are so switched on to it, and we have to listen to take care of our futures.
Magda: There's so many ways to think about sustainability, including what you do outdoors, the products you're using, or the aftercare products for your gear. It's something we all need to think about. So, sustainability, I would say is about awareness.
Szabi: For me sustainability means protecting nature, protecting the outdoors. It's that simple really.
What changes are you making in your own lives?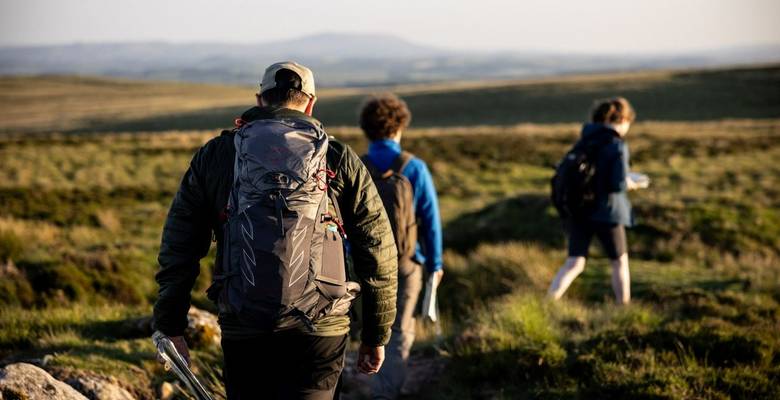 Tom: I think the biggest thing that we can do is educate each other, especially those who are new to the wild places in the UK, to ensure everything we do is as sustainable as possible.
Aileen: I do my utmost now to do what's right. I look at what I'm throwing away, try to recycle and look after my kit so it has a longer life. I know a sole will wear out eventually, but I don't want to replace my boot sooner than necessary because of my neglect.
Szabi: Usually on our adventures, Magda and I carry a big bin bag with us to collect rubbish left behind on the trail. We have to respect the outdoors because what nature built over millions of years, we're destroying in a century at the moment.
How do you encourage people to explore more sustainably?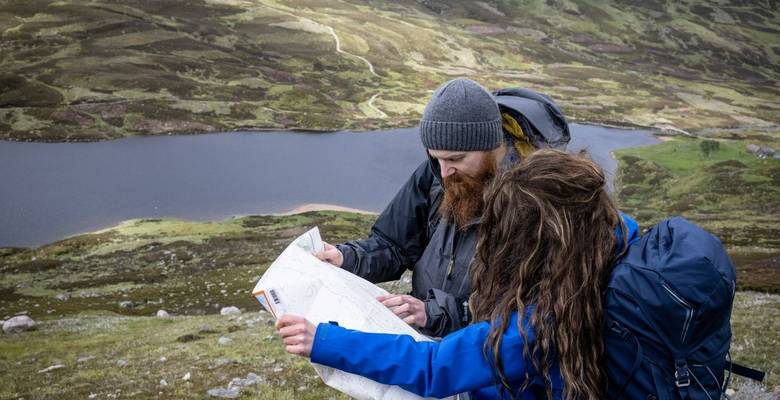 Tom: Sustainable choices are sensible choices. The best way to make your outdoor kit more sustainable is to make the right choice. Ultimately if kit isn't fit for purpose, you're not going to enjoy your trip. Our repair and care service helps prolong the life of kit and often people don't realise how long it can actually last. I wear my kit until the bitter end to get my value for money!
Aileen: We have to change people's perception of throwing things away after a year and I try to educate customers about looking after their kit. It's frightening to think what is going into landfill. So, if we can show customers how to extend the life of products, we have a duty to do it.
Magda: Sometimes it's about telling customers the story behind each item, the effort that goes into making sure it lasts, or how it's been made in a sustainable way. If you buy good gear, look after it and get it repaired, it can last a long time. Some of our customers have kit that has seen more places than I've seen in my life!
Szabi: I think aftercare is one of the most important things because keeping gear running a long time helps the environment. Every bit of kit has stories from different places. One of my longest going items is a waterproof woolly hat. I bought it when I prepared to go to Tatra, 22 years ago and it's still going strong. When someone wants to get cheap kit, I encourage them to get decent gear that will last longer and is more sustainable.
Tom: If you're looking to explore buying sustainable products you should speak to a customer expert. We know which brands are more sustainable in their production practices and help to close that loop.
What does the future of the outdoors look like to you?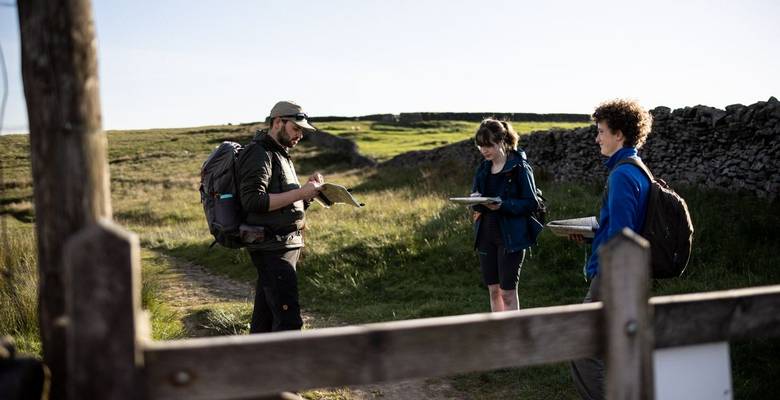 Tom: If I'm honest, the future of the outdoors looks uncertain. More people are enjoying the outdoors, which is fantastic, but we need to understand we have a responsibility to look after it for future generations. We're making great progress in some areas, but I think we've got a long way to go in educating people about what the outdoors has to offer and how to look after it. When I look at everything I'm involved in my local community, from mountain rescue to the scouts, I'm hopeful for the future.
Aileen: If the next generation embraces looking after the outdoor world, then we can all look forward to a great time in the future. But it is essential that it is looked after now, it's not something that can be left to chance.
Magda: I hope people are going to look after the outdoors better and understand that hurting the outdoors is pretty much hurting themselves. I hope people will become more aware of what they can do, how they can teach future generations to be sustainable, to not hurt the Earth. I can see a bright future for the outdoors.
Szabi: I think if people carry on like this, in 20 years' time, we won't have any outdoors left. It makes me feel nervous because if we destroy nature, we're going the ruin the chance to recharge ourselves. I really hope people become more aware about the outdoors and follow the golden rule of leave no trace. I think it's important for everyone because really, it's a big team effort, we can only do it together.
1. Get the right kit, first time around
Quality kit is only worth having if you use it. If it's not right for the activities you need, you'll end up not wearing it and buying something else. Cotswold Outdoor can help you get exactly what you need, first time around.
2. Buy Quality
The adage, 'buy cheap, buy twice' is even more true when it comes to the outdoors. Buy quality kit and it will look after you in the most extreme conditions, year after year.
3. Make it Last
Even quality kit doesn't remain perfect forever. It needs care and attention to keep it at its best. Extend the life of your kit by cleaning it regularly and using aftercare treatments, so it continues to perform at its best and stays out of landfill.
4. Repair
Accidents happen, but damaged or worn-out kit doesn't necessarily spell the end. Cotswold Outdoor Repair & Care services can get your beloved items back in tip-top condition, so you can keep using them on future adventures.
5. Recycle
Even if your kit has gone beyond any state of repair, you can recycle it through Cotswold Outdoor and it can be broken down and made into something new, keeping it out of landfill.
Eco-friendly Walking Holidays with HF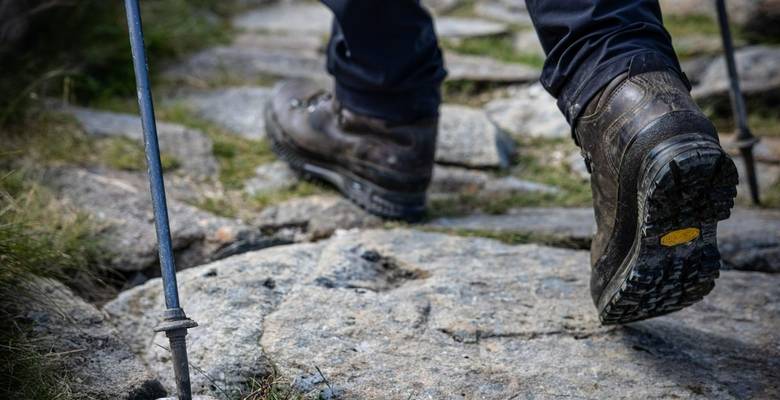 Tread Lightly
Guided Walking Holidays
Walking holidays are considered one of the most environmentally conscious ways to see the world. Now you can spend time walking with HF in the most stunning UK scenery, knowing that you're not damaging the landscapes or eco-systems and keeping your carbon footprint small with our transport-free walking holidays.
See how to tread lightly in the UK