Details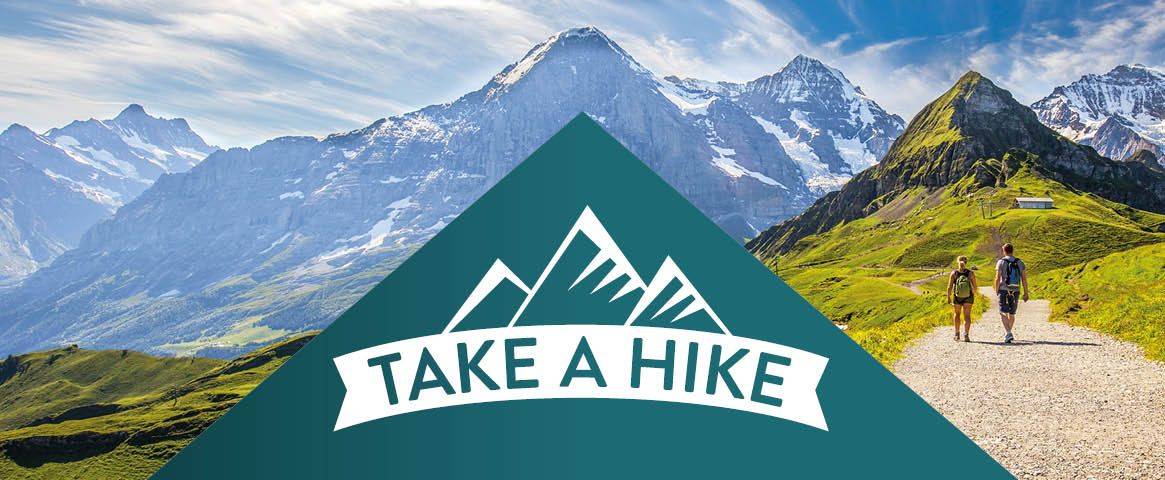 What are the best walks in Europe?
HF's guided walking holidays in Europe offer an outstanding variety of opportunities from Italian strolls to Scandinavian trails, Alpine adventures to Greek Island discoveries, each with a choice of two different walks each day, all led by an HF Holidays leader or local guide.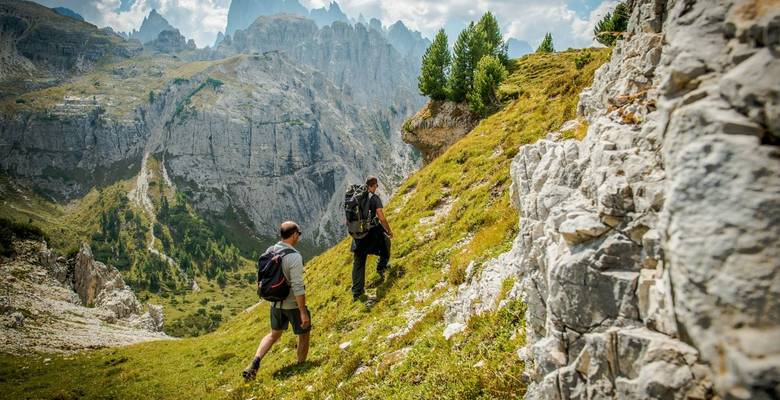 Europe Walking holidays
In a nutshell
Europe might be the second smallest continent in the world but what it lacks in size it makes up for in variety. With so much interest and so many storied paths and trails to walk it can be hard to hone in on your perfect holiday. But we're here to help. With two guided walk options each day and experienced HF Holidays Leaders on every trip, we've a walking holiday in Europe that's right for you.
Find out more
10 of the best walks in Europe
Amalfi Coast Path, Italy
Camino de Santiago, Spain
Cinque Terre, Italy
Dolomites, Italy
Gotaleden Trail, Sweden
Jotunheimen National Park, Norway
Tour du Mont Blanc, France, Italy & Switzerland
Corsica, France
Tatra Mountains, Slovakia
Samaria Gorge, Crete
Teide National Park, Tenerife
Pelion Peninsula, Greece
1. The Amalfi Coast, Italy
(The famous cliffside gardens at Villa Rufolo in Ravello)
Explore the Amalfi Coast in southern Italy – a UNESCO World Heritage Site - by walking a dramatic trail that fuses an astonishing, mountainous landscape with picturesque villages. Wind your way from Amalfi to Punta Campanella on mule paths and tracks through coastal lemon groves and terraced vineyards, climbing stone stairways that connect villages hidden deep in the valleys and among the forested peaks. Soak up views of Mount Vesuvius and trek the Path of the Gods, named for the Roman temples that once stood here, and now justifiably considered one of the finest coastal walks in the world. Along the way, you'll explore the streets of Amalfi, linger in historic Ravello with its villas, gardens and the Duomo, and look upon Positano with its houses clinging to steep cliffs, defying logic. Just make time for a scoop of gelato and seafood as stunning as the sweeping sea views.
(Follow the scallop shell symbols)
The full Camino might take 30 plus days to reach Santiago de Compostella from the French border but trek the final stages of this famous pilgrim route to experience the spirit of this spectacular, 1,000 year old path before arriving at the fabled cathedral in Santiago de Compostella said to house the remains of St. James the Apostle. The oldest and most celebrated long-distance trail in Europe, it is at once a challenge and a journey of self-discovery, a walk of winning contradictions. The route meanders through villages, river valleys and wooded countryside, letting you discover an authentic and traditional part of Spain. Shelter from the sun in shaded groves of chestnuts and oaks, stroll through Gallician vineyards and look out for traditional architecture in a landscape little changed for centuries. Remission of accumulated sins and a ticket to heaven were the original rewards for completing the walk but in this busy modern world, it's enough to walk slowly and enjoy quiet contemplation, or revel in the great sense of camaraderie that springs up between fellow pilgrims.
(The view from the high hill village of Vernazza)
Set out on the trail of southern Italy's famous five and discover Cinque Terre on a world-class coastal walk. The 'Five Lands' is the name given to the stretch of coast between five small pastel-hued villages comprising a jumble of colourful houses clinging to steep cliffs. The distance between the towns is short but to trek between them is to experience a stunning coastal path with panoramic views while inland, donkey tracks climb past tiny shrines and chapels through a contrasting countryside covered in vineyards and olive groves. Let a local guide bring the area to life as they share stories and insights, point out wild herbs and flowers and pick the perfect places to picnic. Ahead a new village will beckon, with its tall, narrow buildings leaning drunkenly on one another, it's narrow alleys - caruggi – leading to hidden corners and surprise views. At the end of each day, in a small medieval town square, soak up the last of the sun, smell pizza cooking over wood fire and listen out for bursts of operatic song. Sip limoncello in a tiny trattoria and debate which town is your favourite. It's as romantic and iconically Italian as you can get.
(The Dolomites rising above the town of Selva)
Corbusier called the Dolomites the greatest architecture on Earth. From your base in Selva, explore this magnificent mountain range in northern Italy, and walk below stratified towers of rock, through a landscape that lets hikers feel like mountaineers. With a choice of two grades of walk each day, you can follow traditional trails to uncover beautiful high meadows and mountain plateau. Startle marmots and marvel at chamois picking their way across vertiginous rock faces. Traverse slopes, stroll balcony paths and tackle ridges, using the gondolas to carry you into the heart of the mountains. Drop in on traditional mountain huts. You'll get views over the whole Val Gardena and even see the Marmolada and its permanent glacier during some incredibly satisfying mountain days among Italy's towering glories.
(The Jonsered Forest Walk along the Gotaleden Trail)
Enjoy an exciting long weekend of discovery in West Sweden. From Gothenburg, the country's vibrant second city, set foot on the Gotaleden Trail and discover the best stretches of this long-distance path. Your guide will bring to life the countryside around you as you walk through forests and alongside lakes. Take in the silence of the Säveån nature reserve, where you'll find birds and beavers, and uncover the industrial heritage of Jonsered. We've handpicked three family-run hotels along the route for you, and there will be plenty of time to indulge in Sweden's famed food scene with meals at an award-winning restaurant. A final walking tour of Gothenburg with a local guide makes this the perfect combination of walking holiday and city break.
(The Bessegen Ridge between Gjende Lake and Bessvatnet)
Experience Norway's wild side on an adventure-filled journey through Jotunheimen National Park. The name translates as the 'Home of the Giants', which is no surprise as it features high ridges, glaciers and Scandinavia's highest mountain. There are the remains of Stone Age hunting camps; it features in Ibsen's Peer Gynt and has inspired an epic, symphonic poem. On foot you'll discover its varied landscapes, explore lush mountain slopes and intriguing wetlands, stumble on hidden tarns and soak up vast panoramic views as you traverse the wild landscapes on a network of trails. There's time too to bag some literal highpoints; climb the Bitihorn, the strikingly shaped Horn of Jotunheimen, standing 1,607 metres high, and ascend the Besseggen Ridge, a rugged spine above two stunning lakes, one blue, one green, which has a special status among Norwegian hikers.
7. Tour du Mont Blanc, France, Switzerland & Italy
(The crest of Mont Blanc seen from Chamonix)
Trekking the Tour du Mont Blanc is an epic Alpine odyssey. Covering 100 miles and with a lot of elevation gain while passing through France, Italy and Switzerland, the TMB is a tough challenge but without doubt one of the world's greatest walks. You'll circumnavigate Western Europe's highest mountain at 4,810 metres, traversing Alpine passes and pastures on mountain trails, with plenty of moments where the soaring peaks of the massif leave you open-mouthed and agog. The trail rises thrillingly through cliffs, pinnacles and precarious paths, with the white crest of Mont Blanc your constant companion. Pine-scented woodlands give way to breezy meadows filled with flowers. Meltwater thunders past in tumbling rivers. Listen for marmots whistling and watch ibex tiptoe through the scree. You'll get an introduction to the fun and friendly world of the refugio, and stay in family-run auberges but make sure to sometimes rise early in order to catch the sunrise and see the aiguilles at dawn.
(Corsica's rugged interior rises through pine forests)
Corsica is essentially a mountain ridge rising from the Mediterranean, a rugged outcrop with a steepling spine. Along this runs the Grand Randonnee (GR)20, sometimes billed as Europe's hardest long-distance trail. To tackle the whole route requires a mix of skill and experience but you can get a sense of what lies ahead by stepping out on the first section from Calenzenna in the north-west of the island. The path marked by red and white daubs climbs through dense maquis forest and pines past shepherd's huts and wild boar tracks. Jumbled cascades of boulders litter the slopes and dizzying views surround you. The terrain is like nothing else in Europe. It's a stark contrast to the beautiful coastal walks on Cap Corse, studded with Genoese towers and traditional fishing villages, or the Ravellata Peninsula with its views over Calvi.
(The summits and tarns of Slovakia)
Unspoiled and uncrowded, Slovakia boasts some impressive natural landscapes. The Tatra Mountains, shared partly with Poland are the highest range in the Carpathian Mountains and Eastern Europe's only Alpine mountain range. On both sides they're classified as a UNESCO biosphere reserve. A mass of jagged, precipitous peaks are crammed into a small area. High trails can be accessed using cable cars and trams. From here tracks lead to mirror-still ultramarine tarns backed by impressive peaks.
(Preparing to descend into the Samaria Gorge in western Crete)
Get off the Cretan track. Instead of the beautiful beaches and coastal strolls with a classic Mediterranean feel, or goat paths and trails through olives groves that this Greek island is famed for, head inland and discover the gorges here, deep gashes in the glorious 2,000-plus metre White Mountains. The Imbros and Sarikiri gorges offer superb introductions to the area but the stand-out is the Samaria Gorge. Europe's longest gorge is an intoxicating 10-mile walk. From near-Alpine altitudes in the mountains the route steps down to the clear turquoise waters of the Libyan Sea, over dry riverbeds and trickling streams, through forests of scented pines. Halfway along is the ghost village of Samaria, and the trail finishes by squeezing through the "Iron Gates", the narrowest point of the gorge where the rocks on either side are 600m high. Pop out and reward yourself by sinking into the sea or toasting your walk in a taverna.
(The Roques de Garcia in Teide National Park)
Spanish in ethos, African in location, Tenerife is not what you might expect. Here you'll find an astonishing landscape that combines barren volcanic wilderness with wonderful stretches of coast with sky-skimming ocean views. The island, the largest of the Canaries, arches out of the sea, split by a spine of volcanic mountains. The symbol of Tenerife is the dragon tree, and the island itself is like a dragon – full of fire and dotted with volcanoes, the largest of which is El Teide, a massive 3,718 metres high. Walk out across the great crater of Teide national park, a wild, barren, almost Martian landscape, where rock formations rise like totem poles. The 'Roque Cinchado' (or 'finger of God'), the 'White Tower', and the 'Cathedral' are hardened lava, the remains from the funnels of dead volcanoes, long since eroded by the wind. There's an eerie natural beauty to the place and although it seems barren the hardiest flora and fauna finds a toehold here, from white broom and broomrape bushes to birds and beetles. And with so little light pollution there's exceptional star gazing at night too.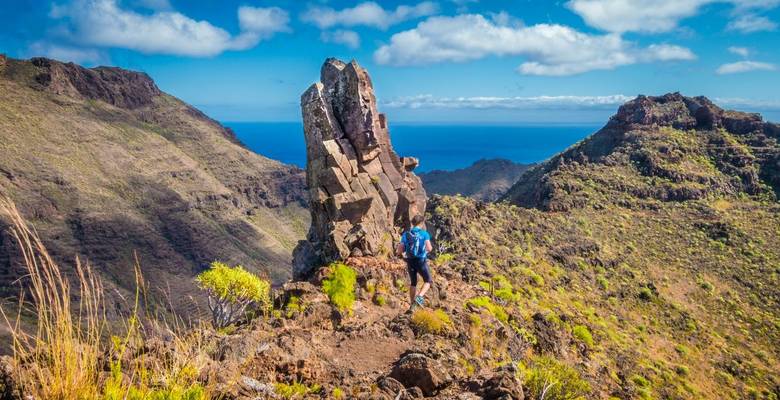 Trek Teide National Park
For a surreal, lunar alternative to the Canary Island stereotype
view trip details
(Quiet coves on the Pelion Peninsula)
Spend a week among the Greeks in one of the most beautiful corners of the Aegean. The Pelion Peninsula pokes out into the Aegean and then fishhooks back towards the mainland. Mount Pelion towers above the huge bay and a ridge of hills runs down from the mountain to the southernmost tip, its slopes as thick with chestnut forests and olive groves as they are with myths; Jason and his Argonauts sailed from here, and the forested hills were home to centaurs. Whether you walk high up on the mountain using the network of stone-paved paths - kalderimi - that link the upper villages full of whitewashed, Ottoman-inspired houses, or explore the coast, the view is mixed from the same ingredients of blue sea, steep green slopes, yellow stone, the same scent of dried herb and pine, the same tune of cicadas, the same sense of reverie. A wonderful, forgotten corner of Greece, it's where the Greek gods themselves went for their summer holidays. And if it's good enough for them...
You might also be interested in...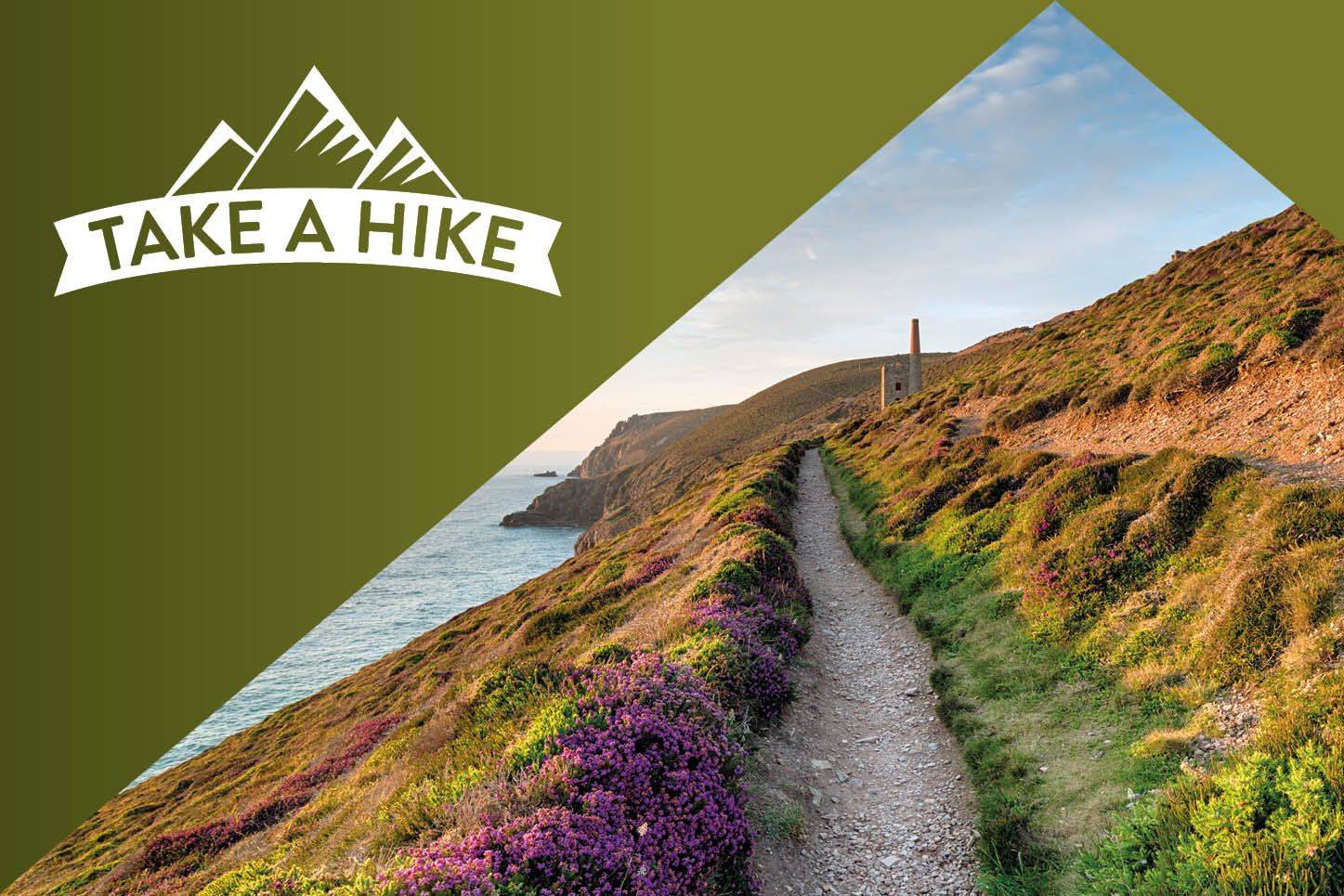 Take A HIke
on the UK coast
Which are the best coastal trails to seek out and finest beaches to walk between in the UK?
Find out more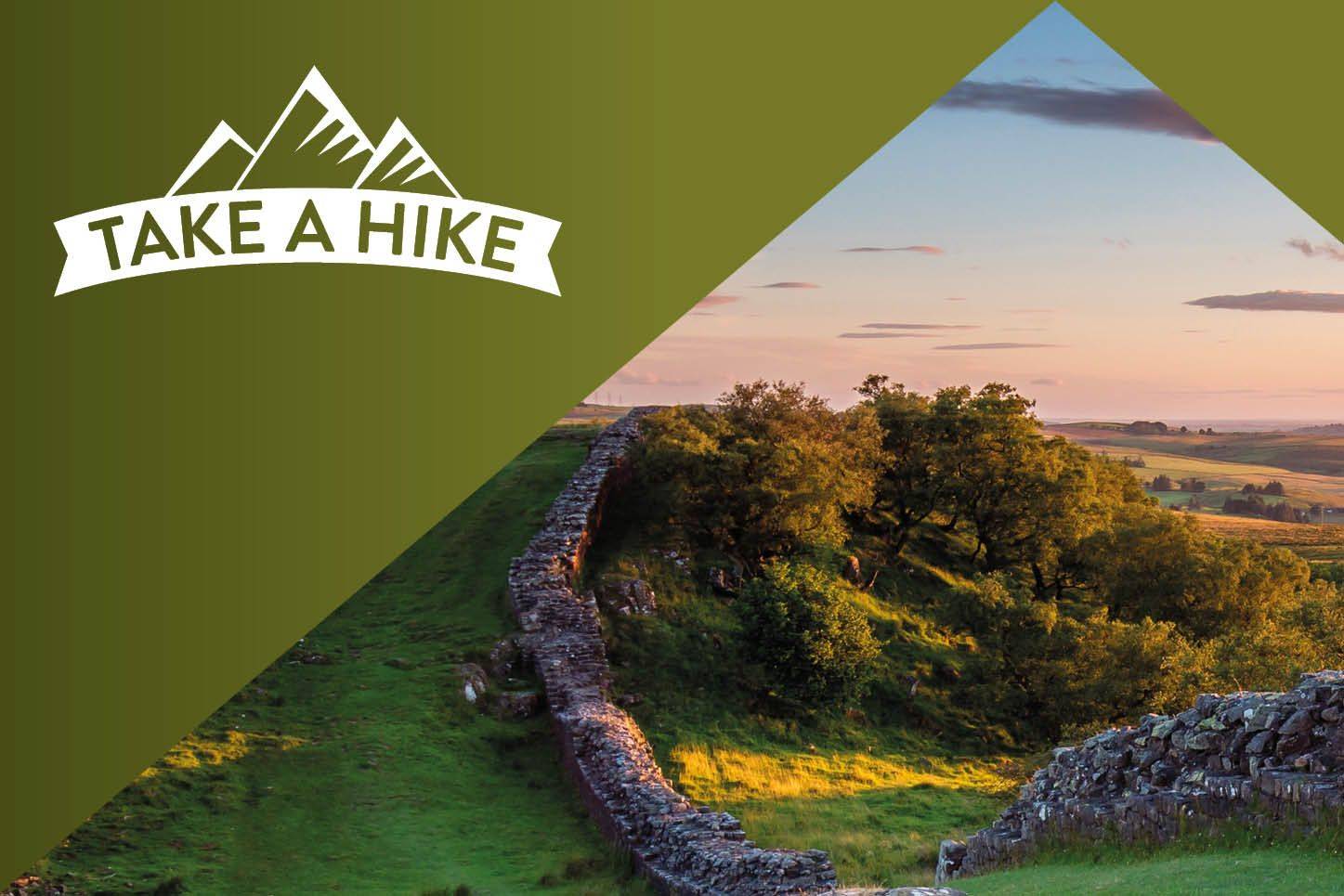 Take a Hike
on A UK Trail
Tackle a classic long distance path or guided trail walking holiday for a great adventure in the great outdoors.
Find out more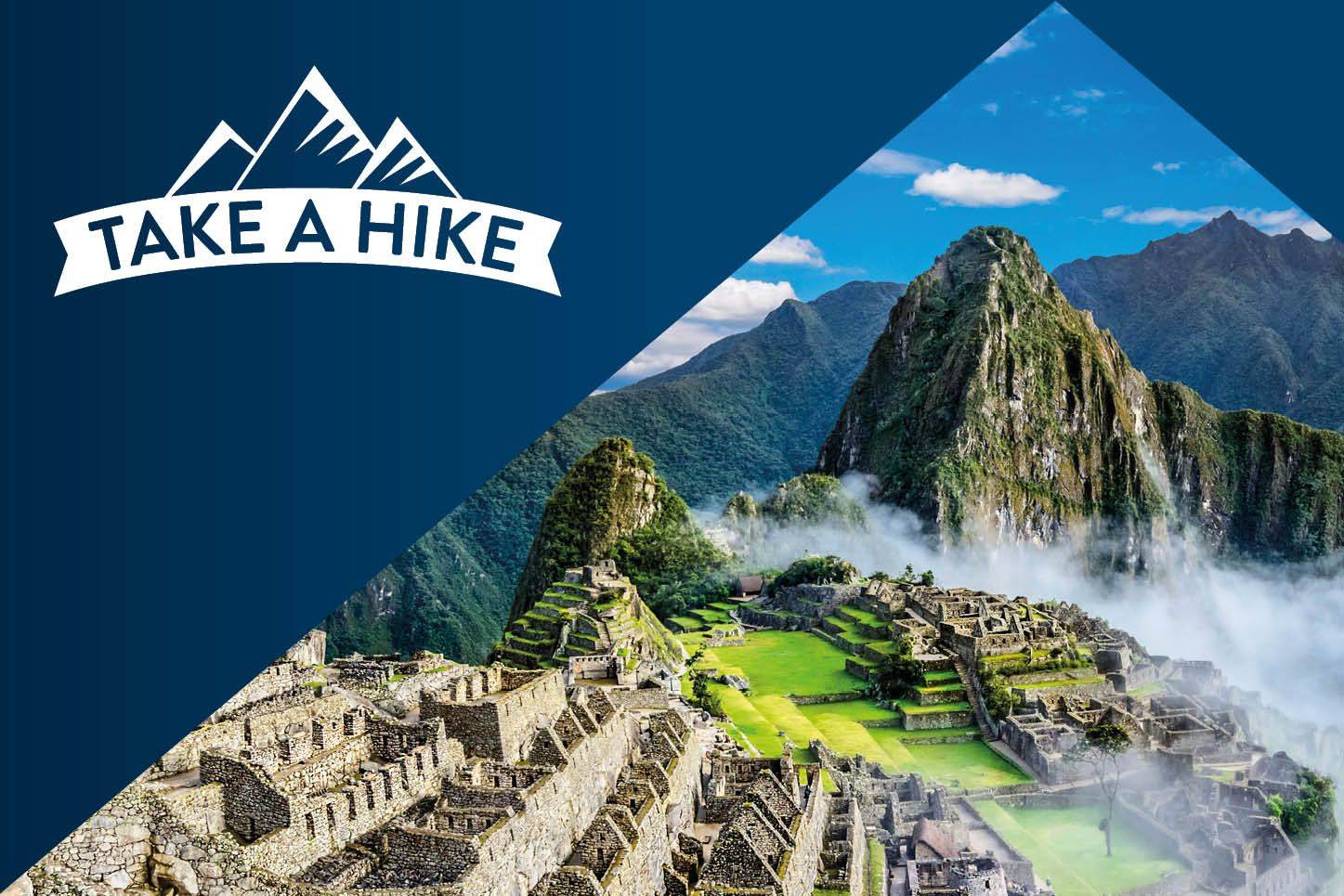 Take a Hike
to a Worldwide icon
Where are the truly iconic places landscapes and sites to reach on a walking holiday?
Find out more