Details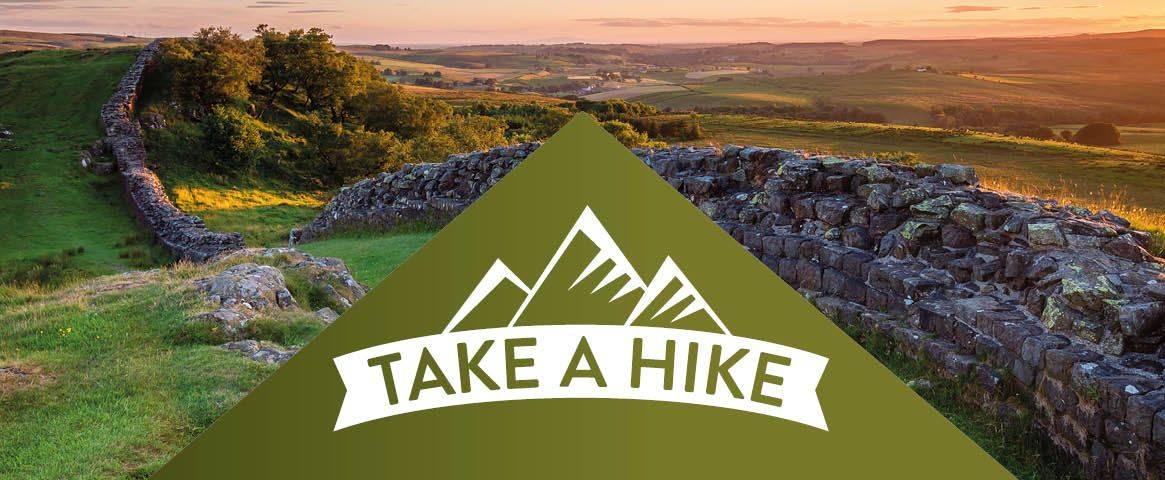 What are the 10 best guided trails in the UK?
Our UK Guided Trails give you the opportunity to follow some of nation's most popular routes in beautiful landscapes, completing a section each day and being transferred back to your accommodation each evening. You'll walk as part of a small group accompanied by an HF Holidays leader carrying only what you need for the day. These satisfying treks give a real sense of achievement. Here we showcase just some of the many options available.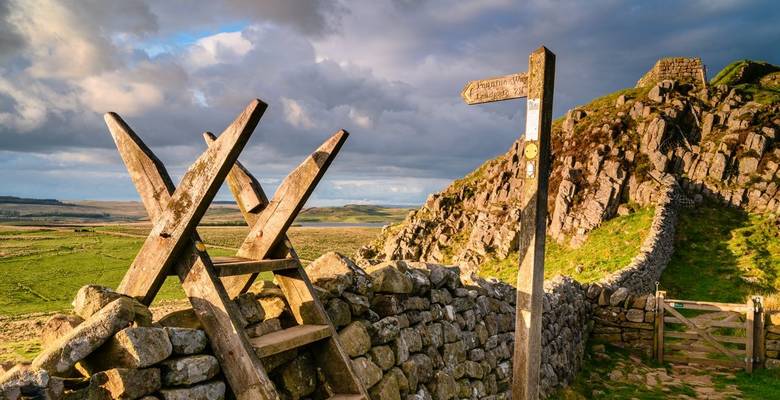 Guided Trail holidays
In a nutshell
Reach some of the UK's wildest, most remote and stunning landscapes by setting foot on long-distance trails or footpaths that take you along historic routes and past renowned landmarks. These trails can be enjoyed by walkers of all levels and are second to none in terms of sense of achievement and camaraderie.
Find out more
10 of the best trails in the UK
Anglesey Coast Path, Wales
Coast to Coast, Northern England
Dales Way, Yorkshire Dales
Hadrian's Wall, Northern England
Pembrokeshire Coast Path, Wales
Snowdonia Way, Snowdonia
South West Coast Path, Cornwall
West Highland Way, Scottish Highlands
Cotswold Way, Cotswolds
Cape Wrath Classic, Scottish Highlands
1. The Best of the Anglesey Coast Path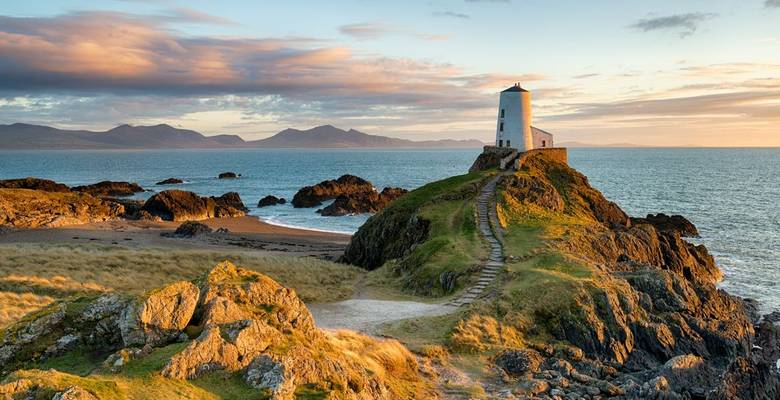 The Anglesey Coast Path
Wales
Stay at: Bulkeley Hotel, Beaumaris
Features: 7-nights from only £1,129 per person. All meals included
Grade: 3, Moderate: Walks follow well-defined paths, though often along rugged coastal footpaths. These may be rough or steep in sections and will require reasonable fitness.

(Ynys Llanddwyn on the island of Anglesey)
The largest island in Wales and England, Anglesey boasts an inspirational coastline that's almost all (95%) a designated Area of Outstanding Natural Beauty. This trip covers 70 miles of the Anglesey Coast Path, picking out the highlights of the island, including South Stack, Llanddwyn island, Lligwy Bay, Bwa Gwyn sea arches, Penmon Point and Priory. The area is rich in wildlife, with chances to spot puffins, porpoise and seals. The island is also home to the largest concentration of ancient sites in Wales which adds another dimension to the wonderful walking.
(Hills and tarns on the way Coast to Coast)
To quote one of the greatest walkers, Alfred Wainwright, "A walk without an objective is aimless". His 14-day, 192-mile Coast to Coast trail is one of the best journeys for anyone to embark upon and offers a clear goal to enhance the walking experience. Crossing three UK National Parks as part of a group - The Lake District, Yorkshire Dales and North Yorkshire Moors - you form new friendships with plenty of time to enjoy the scenery. The contrast of coastal views, upland panoramas and farmland creates variety that typifies walking in the UK, all in one journey. Truly something unique to consider if you have a passion for the outdoors and well worth the effort!
(Dent Head Viaduct in the heart of the Yorkshire Dales)
Complete the entire 79-miles of The Dales Way long-distance footpath walking from Ilkley to Bowness-on-Windermere. The route takes in the beautiful Yorkshire Dales scenery of rolling hills criss-crossed by dry-stone walls as well as venturing into the Lake District National Park for wonderful views of the fells which sit above Windermere. Much of the route keeps to valley bottoms, following the rivers as they snake their way across the landscape; from here there are wonderful views of the peaks above. There are various points of interest along the way including Bolton Priory and the Dent Head Viaduct. One section joins the Pennine Way for a trek across high moorland. This is an immensely rewarding walk with plenty of variety.
4. Hadrian's Wall, Northern England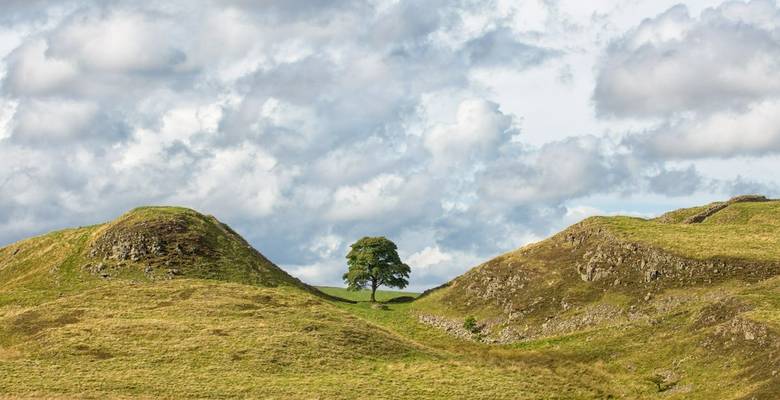 Hadrian's Wall
Northern England
Stay at: Specially selected partner hotels
Features: 6/7-nights from only £979 per person. All meals included
Grade: 3-4, Moderate: Walks follow well-defined paths, though often in hilly or upland areas.. These may be rough or steep in sections and will require reasonable fitness
(Sycamore Gap along Hadrian's Wall)
Tackle the whole of Hadrian's Wall on a complete crossing from Bowness on Solway to Segedunum, or enjoy the best-preserved sections of Hadrian's famous wall as you work your way on foot from west to east from our hotel base in Haltwhistle. We've walked the whole length of the wall and selected the very best section for you from Brampton to Corbridge. Along the way there's the chance to visit the Roman forts of Vindolanda and Housesteads and the splendid bathhouse at Chesters. The route also passes the impressive ruins of Thirlwell and Aydon Castles. Each day you will be transported to and from our hotel to reach that day's start and end point.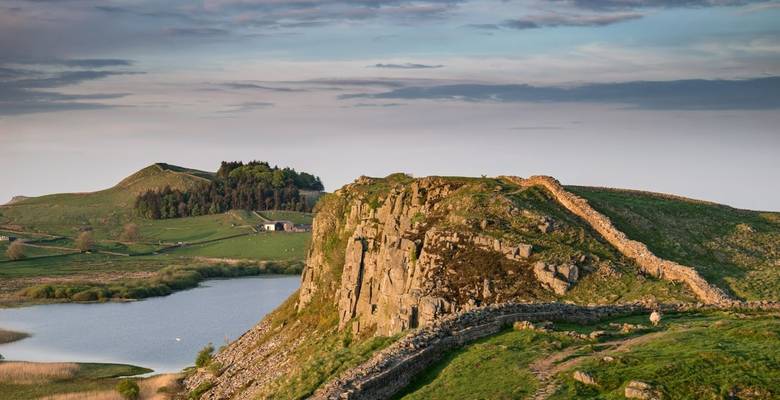 Walk Hadrian's Wall
Follow in the footsteps of centurions on the Roman Empire's northermost frontier
SEE Walk Options
5. Pembrokeshire Coast Path, Wales
(Strumble Head lighthouse on a rugged promontory)
Journey from Cardigan to St Davids walking the wild and rugged Pembrokeshire Coast Path. Along the way there is stunning scenery, rich wildlife and secluded villages to enjoy. There are long sections of path which are well away from any settlements where all you can hear is the sound of the sea and the cry of birds. Look out for nesting puffins and Manx shearwaters in the spring and summer seasons. There's also the chance to spot seals, basking sharks and a variety of cetaceans in the sea. This is a walk which truly gets you away from it all to be at one with nature.
6. The Snowdonia Way, Wales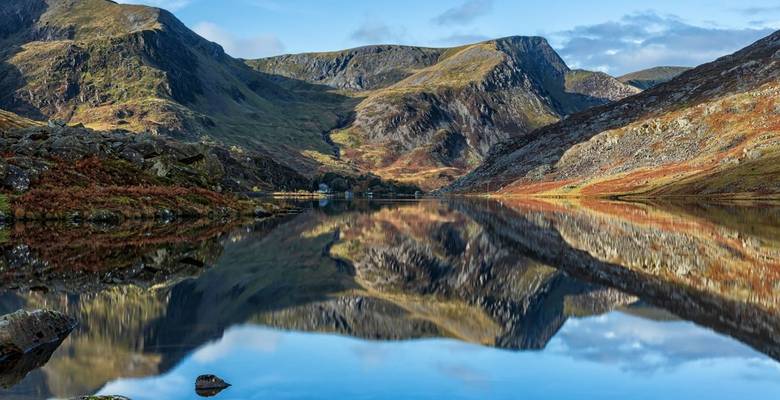 Snowdonia Way
Wales
Stay at: Specially selected partner hotels and Dolserau Hall
Features: 8-nights from only £1,249 per person. All meals included
Grade: 5, Challenging: Good fitness and stamina required. Expect rocky terrain with sustained ascents and descents. Walks include high summits and ridges.

(Mountains reflected at Llyn Ogwen)
Experience the natural beauty of Snowdonia, journeying from the very north of the national park, to its southern border. This superb route takes you through the heart of Snowdonia from the charming world heritage town of Conwy in the north, to the Welsh heartland of Dolgellau in the south. You will tick off the summits of Snowdon and Cader Idris as well as following valley trails, hillside paths and Roman roads. There is outstanding scenery and a wealth of history to enjoy throughout.
7. South Cornwall Coast Path, Cornwall
(St Michael's Mount off the Cornish coast)
Follow part of the stunning South West Coast Path from Cape Cornwall to Helford. The route takes you over rugged cliffs, past stunning beaches and through traditional fishing villages – the quintessential Cornish scenery which has drawn visitors here for centuries. The route passes through some of the county's most delightful settlements including Mousehole, Porthcurno and Porthleven and also reaches well-known points of interest such as the Minack Theatre and St Michael's Mount. This is an opportunity to be fully immersed in everything that is classic Cornwall on a fabulous walk.
8. West Highland Way, Scotland
(Kinlochleven along the route of the West Highland Way)
The West Highland Way winds its way from Milngavie to Fort William, taking in a huge variety of wonderful scenery along the way. As the trail progresses, the terrain gets hillier, so the early stages are a good warmup for the steeper sections to come. The route incorporates the shores of Loch Lomond, the wilderness of Rannoch Moor and the course of the gushing Rivers Falloch and Fillan. Many hours will be spent surrounded by soaring mountains and large expanses of forest with a waterfall or two thrown in for good measure. And talking of measures, the trail passes Glengoyne Distillery where there might be time to stop for a wee dram or two…
(Pretty Cotswold village along the Cotswold Way)
Complete the entire 100-mile Cotswold Way over 10 days from the Roman Spa city of Bath to the medieval town of Chipping Campden. The route takes you on woodland trails, through rolling fields and along old drovers' routes with an abundance of history along the way. There are several Neolithic burial barrows, sites of historic battles and the site of a Roman camp plus the hill which is famous for cheese rolling! There is also a long section which follows the Cotswold Edge escarpment from where there are lovely views of the River Severn and Malvern Hills. This is a varied route with much of interest to discover.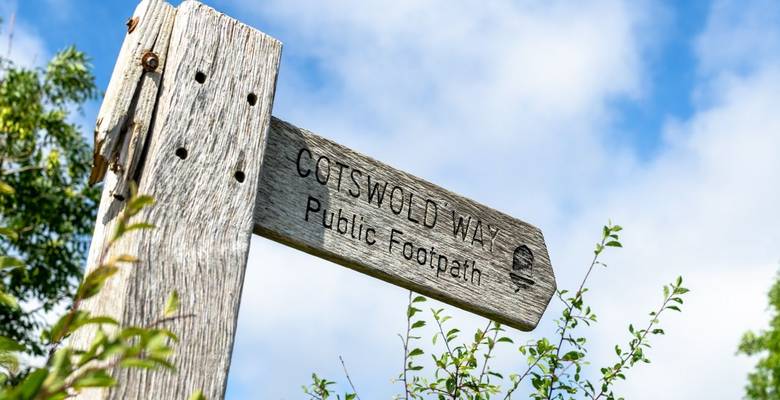 Explore The Cotswolds
Quintessential English countryside on the doorstep of our country house
find out more
10. Cape Wrath Classic, Scotland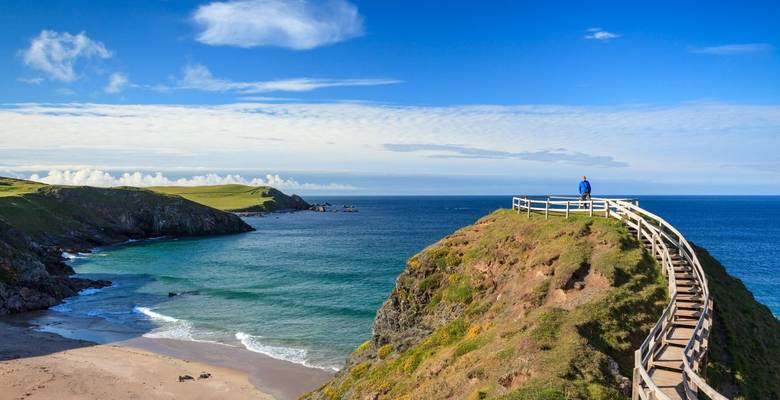 Cape Wrath Classic
Scotland
Stay at: Specially selected partner hotels
Features: 8-nights from only £1,469 per person (without flights). All meals included
Grade: 4, Moderate: long distances in remote countryside and on rough terrain. You can expect some sustained ascents and descents and some steep ground.
(Durness on Scotland's west coast)
This iconic cornerstone of Britain marks the spot where the north and west coasts of Scotland meet. This wild, remote and rugged area provides a wonderful place to get away from it all and enjoy the rich wildlife which thrives here. We've picked the best sections of the trail and include transport to and from our cosy hotel accommodation so that you can enjoy your creature comforts each evening. The route includes hiking to the top of Ben Stack (721m) and visiting Handa Island which in peak season is home to 200,000 seabirds. There's also time to visit Smoo Cave – a large sea cave – and to take in Am Buchaille – the famous sea stack in Sandwood Bay. At times you may find yourself crossing river, bog or peat hag – all part of the wilderness experience!
You might also be interested in...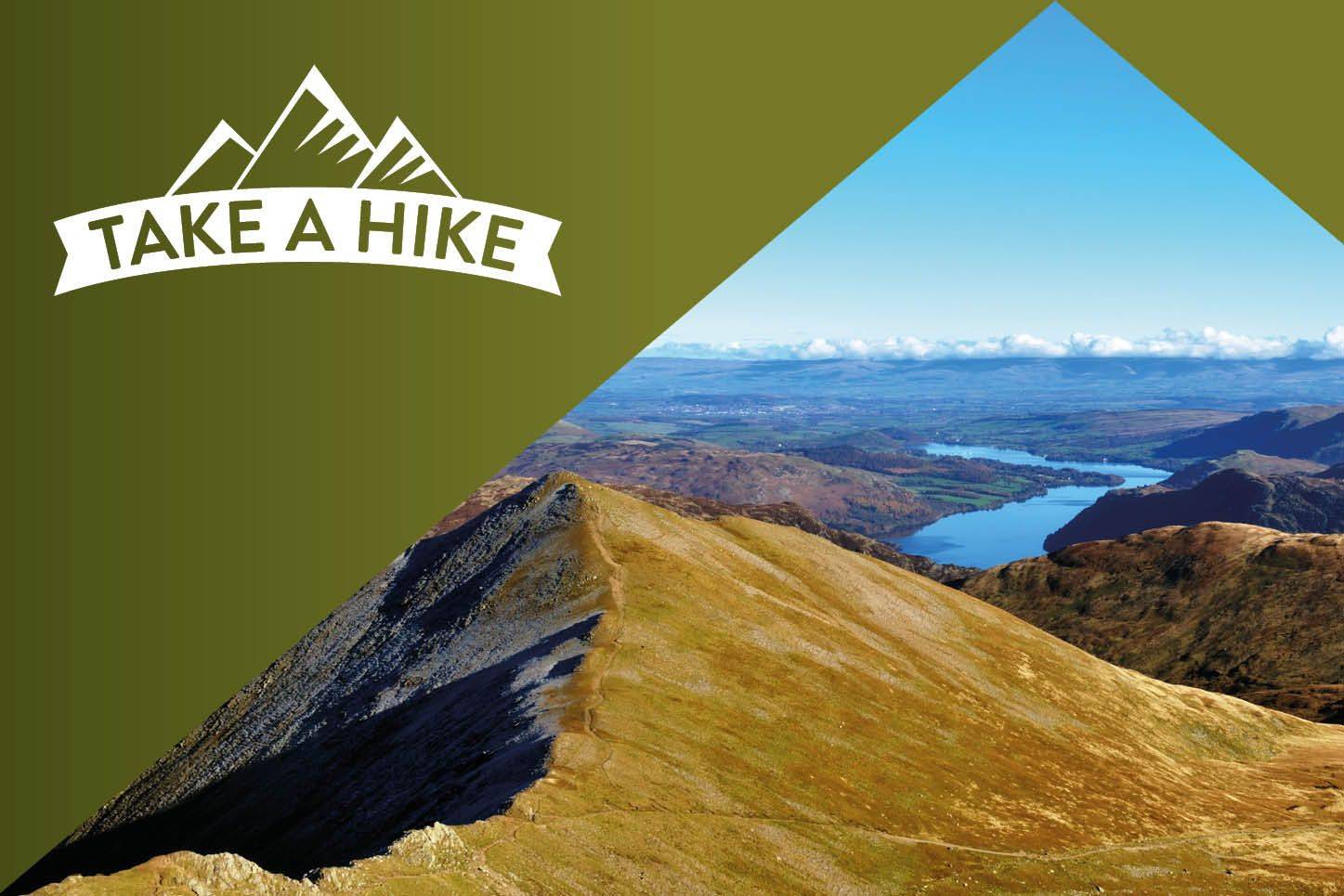 Take A HIke
to a UK Summit
Which are the best peaks to try and climb in the UK? Here are our favourites to get you off on the right step.
Find out more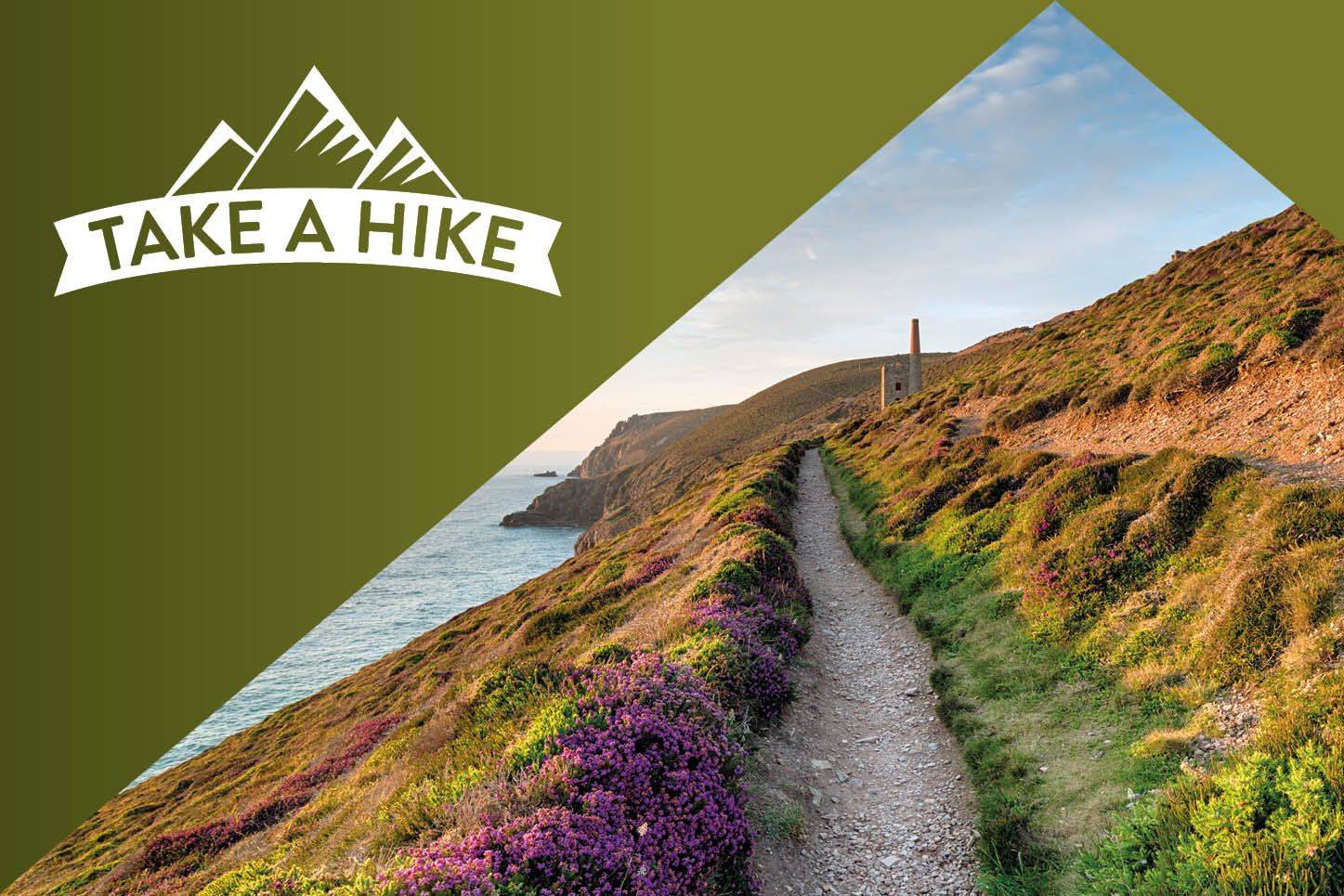 Take a Hike
on A UK coast
With so much coastline, which are the best coastal trails and beaches to seek out in the UK?
Find out more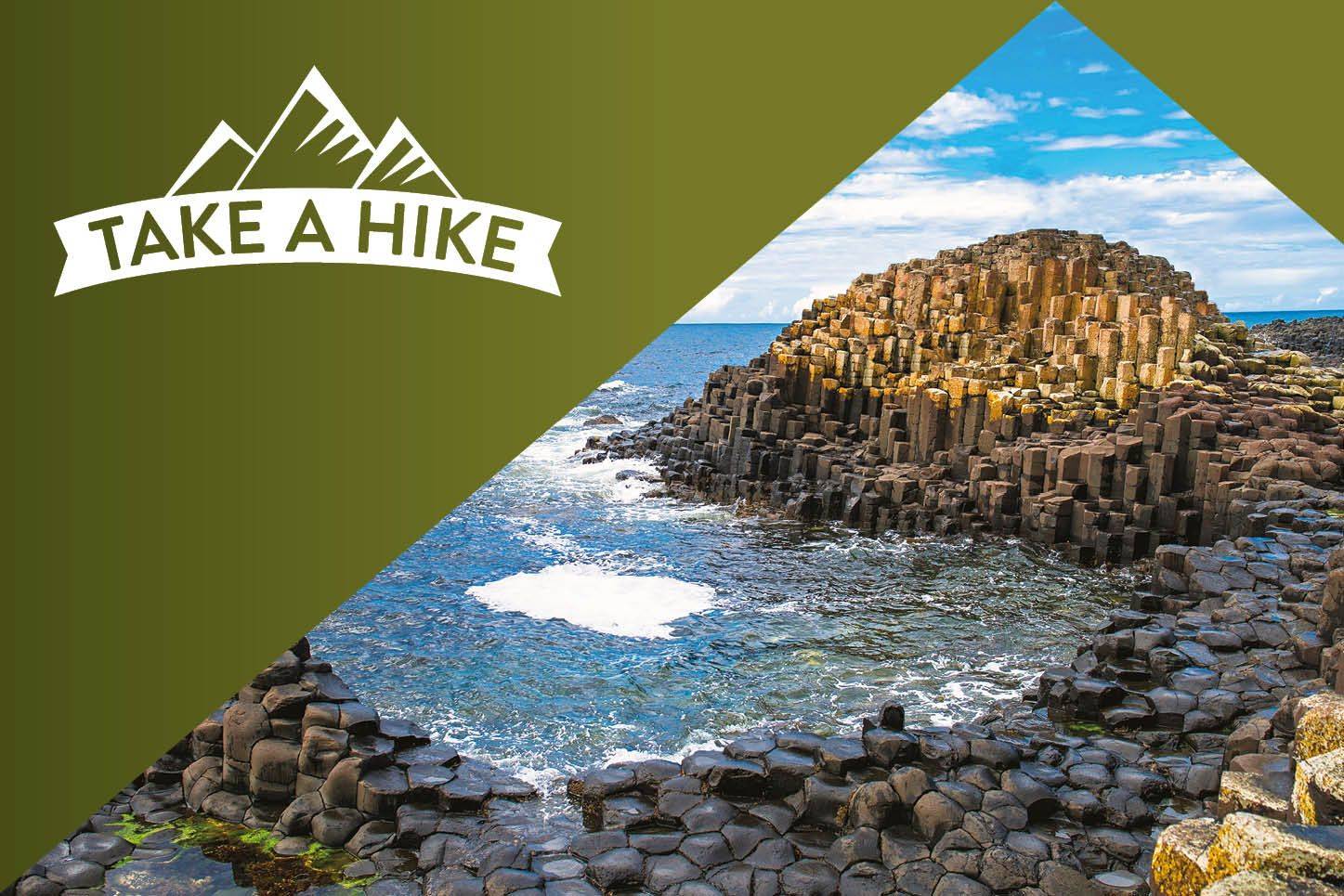 Take a Hike
to a NATURAL Landmark
With so much stunning countryside in the UK, where should you walk for the best landscapes in the UK?
Find out more