Details
Reading time: 4 - 7 minutes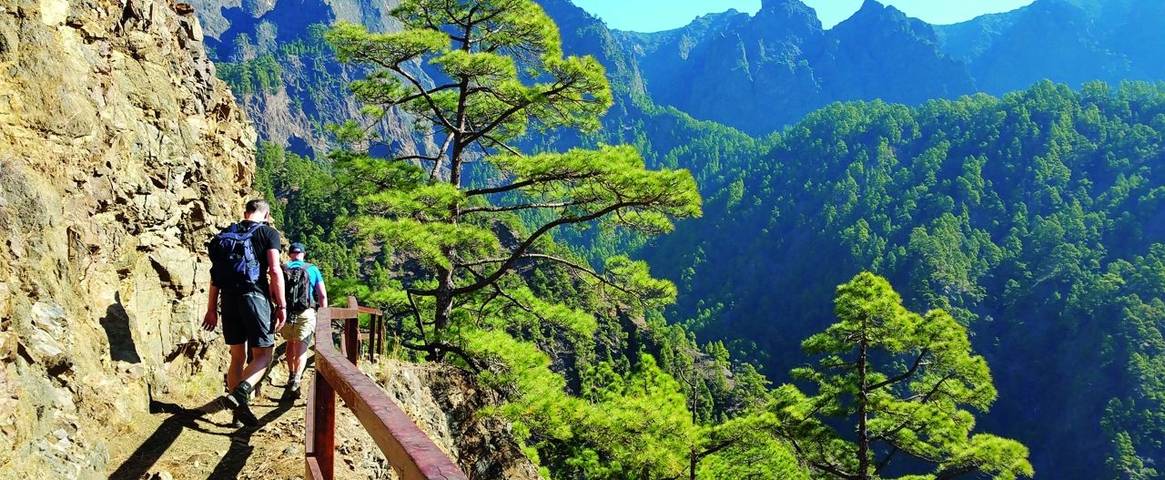 Fewer places inspire wanderlust like Italy, arguably one of the most romantic places on the planet for its sparkling Mediterranean beaches, rolling hills, vineyard-studded countryside, hilltop towns and villages, architectural treasures, and art-rich cities. It also spoils with a much drooled-over landscape for walkers; think steady climbs in the Piedmont, self-guided hikes in the mighty Dolomites, and gentle strolls around some of the big-name watery wonders. Here's why we're so madly in love with it. 
The so-called wild heart of Italy, Abruzzo is one of Europe's last remaining wildernesses. Think waterfall-splashed landscapes, wildflower meadows that come to life in spring, and mountainous forests still home to bears and wolves. Stay in the hillside town of Barrera for an enviable location on the shores of sparkling Lake Barrera and easy access to fabulous walking trails in the National Park of Abruzzo. And when you're not out exploring, sample the Abruzzese food and wine.
Little rivals the Dolomites – the mountain range in the northern Italian Alps that was bestowed UNESCO World Heritage Site status in 2009. Adored by skiers in winter and walkers and hikers in summer, it offers peaks, meadows, lakes, walking trails, and heaps of seasonal-specific outdoor activities. Highlights include completing a lengthy circuit around both Sassolungo and Sasso Piatto, exploring the meadows above Selva on the north side of the Val Gardena, and spending time in Bolzano – South Tyrol's characterful capital that charms with Gothic and Romanesque buildings in its medieval centre.  
Between its plentiful medieval, Roman, and Etruscan towns, Umbria's deep green valleys and cloud-shrouded mountains set the scene for some incredible walks. This region blends eye-popping ancient architecture, hilltop towns, and medieval sights with natural wonders like Mount Subasio – also known as the holy mountain. Spend time here gazing up at beautiful basilicas, savouring black truffles, and following in the footsteps of St. Francis of Assisi – one of the most venerated figures in Christianity. We love people-watching on Perugia's Piazza IV Novembre and admiring the artworks of Galleria Nazionale dell'Umbria (National Gallery of Umbria). 
The 30-mile Amalfi Coast is always a dealbreaker, not least for its fabulous views over the Bay of Naples and the smoking hotspot that is Mount Vesuvius.
Further thrills include Ferriere Valley Nature Reserve – the lush valley best known for its waterfalls, ancient water mills, ironworks, and splendid hiking trails. And with a visit to the town of Amalfi, you can relax in sunny piazzas, sip limoncello (the Italian digestif made with sugar, water, alcohol, and lemons) at a pavement café, and admire the impressive Duomo di Amalfi – a 9th century cathedral housing relics of St. Andrew the Apostle. 
Pretty Puglia & Marvellous Matera
As the part of Italy that makes up the heel to the country's proverbial boot, Puglia rewards with nature reserves, medieval quarters, spectacular caves, fabulous churches, miles of glorious coastline, and seriously good culinary attractions. And just a short drive south lies Matera – one of the stars of the Basilicata region. Must-see sights include the UNESCO-listed Sassi di Matera (Stones of Matera) for its maze of caves, gardens, and winding alleyways, the Crypt of the Original Sin and its frescoed cave church, plus the Rock Churches of Matera that were founded in the early Middle Ages.
For lovers of the white stuff, little beats Mont Blanc when it comes to off-piste adventures. Not only are you spoiled with awe-inspiring panoramas of glistening glaciers and snow-covered summits, but there's also some wonderful trails that take you through the passes and pastures of France, Italy, and Switzerland as you circumnavigate Western Europe's highest mountain (a staggering 15,781 feet). Of course, there's plenty of interesting stops along the way, mostly mountainside cafés and postcard-pretty towns and villages.  
Tuscany is undeniably one of Italy's most photogenic settings. The landscape stretches from the Umbrian border to the Ligurian Sea and does heart-stealing attractions on a grand scale. In addition to manicured fields, green and gold rolling hills, tree-lined driveways, and terracotta tiled roofs in all directions, there's also a slew of historic towns, villages, and cities that are a delight to explore; for starters, think Florence, Lucca, and Siena in addition to Montalcino and Bagno Vignoni.
Sicily may be a region of Italy, but culture-wise, it's a world of its own. The largest island in the Mediterranean rewards visitors with cultural riches and culinary heritage. It's also where you'll find a mix of white sandy beaches, medieval streets, pretty fishing villages, Baroque towns, fertile wine country, and a mild climate for much of the year. There's a lot to love about the food here, too. Stock up on olive oil and Marsala wine in the marketplace, snack on street food in the capital, Palermo, and take part in a Sicilian cooking lesson – a great way to learn new skills in the kitchen or improve on existing ones.
Piedmont is nothing short of a gourmand's paradise. The wine-growing region celebrated for its vine-clad hills, interesting museums, and hidden antiquities, serves up a hearty helping of visit-worthy foodie towns, too. Highlights include spending time in the capital of Alba to sample fine wines, savour white truffles, and try delicious chocolates (this is where Ferrero Rocher comes from; the first Nutella jar was made here in 1964). Equally compelling are Barolo, Serralunga d'Alba, and Cortemilia, all of which offer plenty of opportunities for wine aficionados to raise a glass. 
Postcard-pretty Cinque Terre
The collective term for the string of five UNESCO-listed fishing villages (Monterosso, Vernazza, Corniglia, Manarola, and Riomaggiore) overlooking the Italian Riviera in the Liguria region, the Cinque Terre is an iconic spot. While each has its own character and charm, the easternmost village of Riomaggiore is one of the most atmospheric. Here you'll find pastel-hued buildings, rugged vineyards, glittering blue waters, superb coastal paths, and a tiny harbour that's especially beautiful at sunset. 
All destinations featured are included in our carefully-curated itineraries. We offer a fabulous selection of Italy holidays, all of which promise excellent walking and hiking opportunities in the mountains, lakes, and countryside.    

"The holiday exceeded our expectations with a well balanced combination of walking and sightseeing from unique perspectives. The leaders were excellent, very organised, whilst providing a relaxed environment in which to build relationships within the group. The hotel was clean and comfortable with friendly staff. Local guides were very informative and eating out in a local restaurant gave an authenticity to the overall holiday experience. Local festivals provided the additional cultural input and spontaneity, which was accessible to all, within the town in which we were staying." - HF Holidays guest after joining us on a Puglia Guided Walking holiday.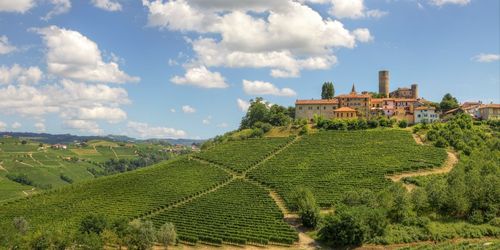 Piedmont Wine & Walking
Accommodation: Hotel Ca'del Lupo - Piedmont
Departures: May-Oct 2023, 7 nights
Price from: £1,189pp (excl. flights)
Call 020 3974 8865 or click here to book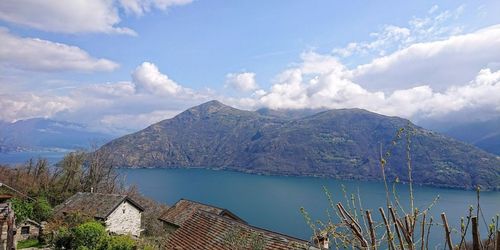 The Best of Lake Maggiore Walking Holiday
Accommodation: Grand Hotel Bristol, Stresa 4*
Departures: Aug-Sept 2023, 7 nights
Price from: £1,449pp (excl. flights)
Call 020 3974 8865 or click here to book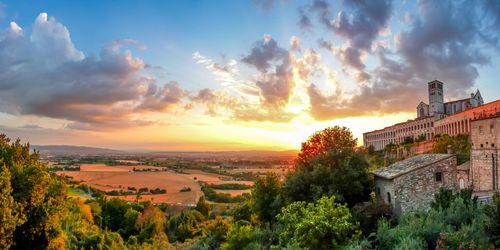 Trails of Medieval Umbria
Accommodation: Hotel La Bastiglia
Departures: Sept-Oct 2023, 7 nights
Price from: £1,399pp (excl. flights)
Call 020 3974 8865 or click here to book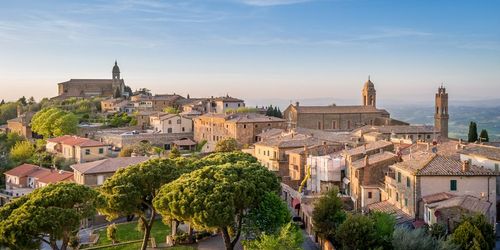 Essential Tuscany
Accommodation: Hotel Albergo Palazzuolo - Tuscany
Departures: September 2023, 7 nights
Price from: £1,299pp (excl. flights)
Call 020 3974 8865 or click here to book