Details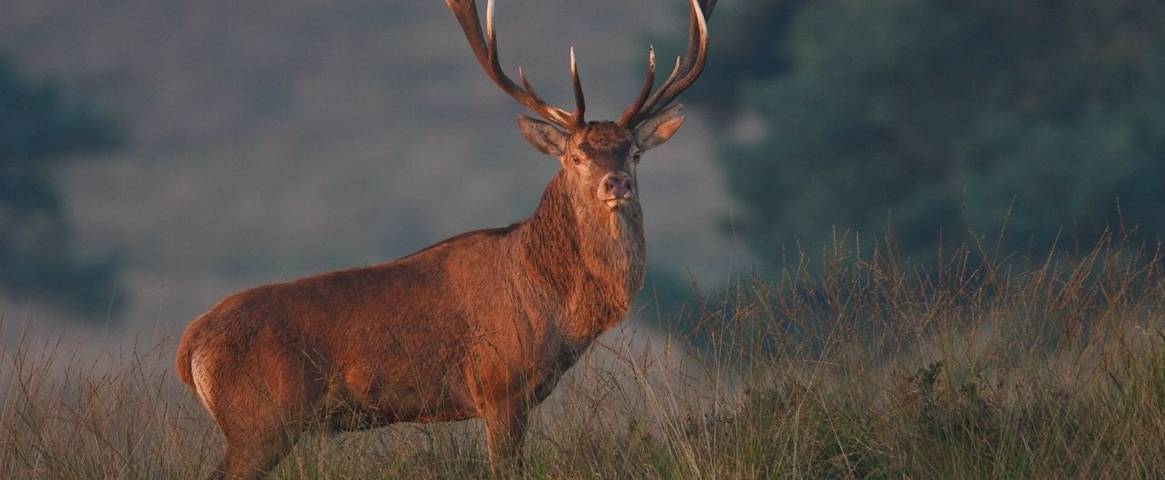 Whilst walking anywhere in the world you'll feel completely engulfed by the nature that surrounds you. Every area has its own story to tell and has its own feeling. When walking the UK, you'll find a large range of wildlife ready to greet you and making every area its own. In this article, we look into some of the best UK hiking regions for wildlife enthusiasts.
NORTHUMBERLAND
Situated just below the Scottish-border on the North West coast of England, Northumberland is a fantastic and often overlooked hiking region. Tucked just above Newcastle-Upon-Tyne, the county has beautiful, rolling hills and amazing history across its land. It's also enviously under-developed, which means you'll be able to stumble across traditional hamlets and villages whilst you visit.
On the coast, you'll be able to look out over the horizon and see a myriad of sea creatures including whales, dolphins, seals and more. For bird-watchers, there is plenty to experience, with puffins on the coast and when inland, birds of prey like white-tailed and golden eagles, barn owls and peregrine falcons.
We spoke to the Northumberland Wildlife Trust, who have over 60 sites within Northumberland, Newcastle and North Tyneside, which are all free to visit.
They spoke about what Northumberland has to offer: "There is a diverse range of reserve habitats: coastal, wetland, upland, river, stream and urban, all of which host species unique to those areas. Some reserves are big, some small, some are easily accessible, and a number of the sites offer easy-going routes which are accessible to assisted wheelchair users - whatever the case, each site is special in its own way."
"From East Chevington and Druridge Pools on the coast, up to Flodden Quarry in the North and across to Close House, South Close Field and Briarwood Banks in the south of the county, nature is accessible to everybody, so get out there and have a look!"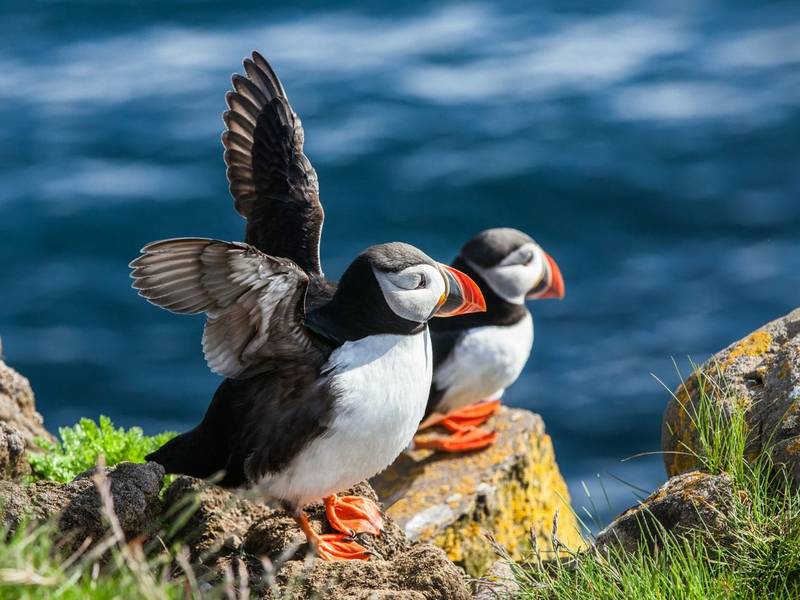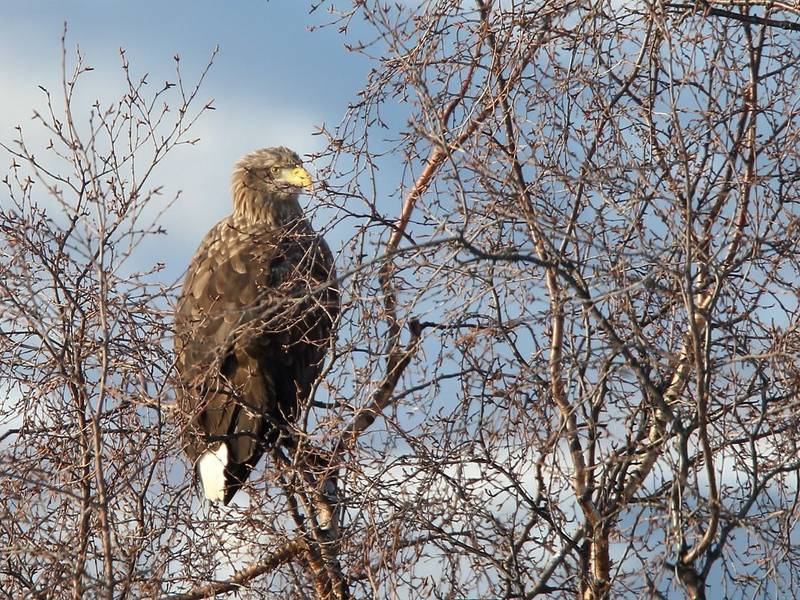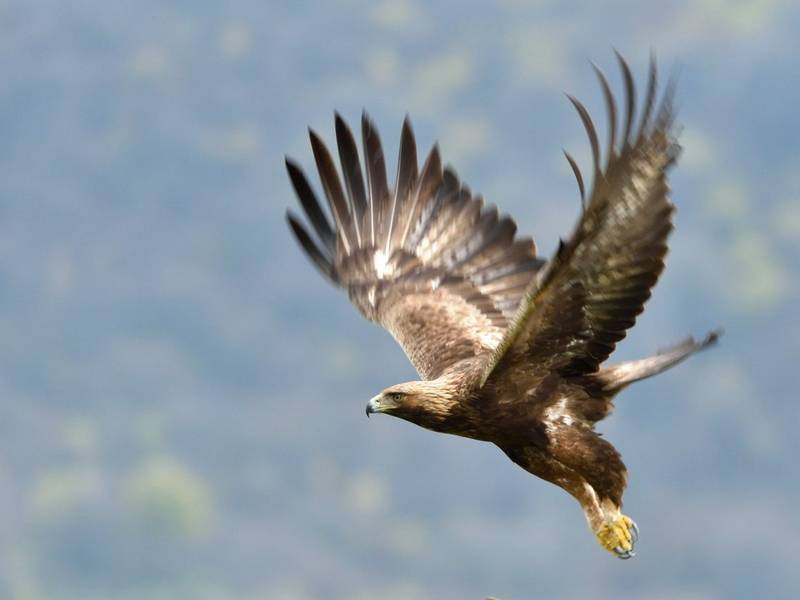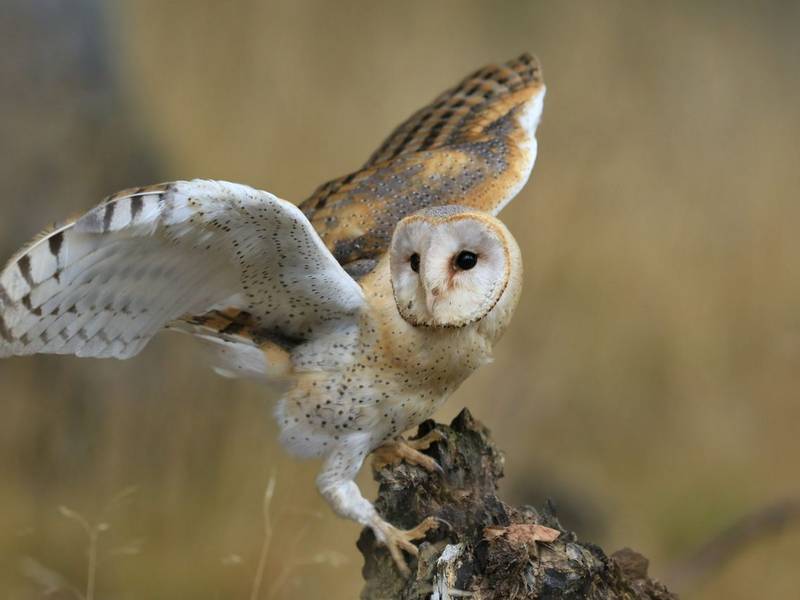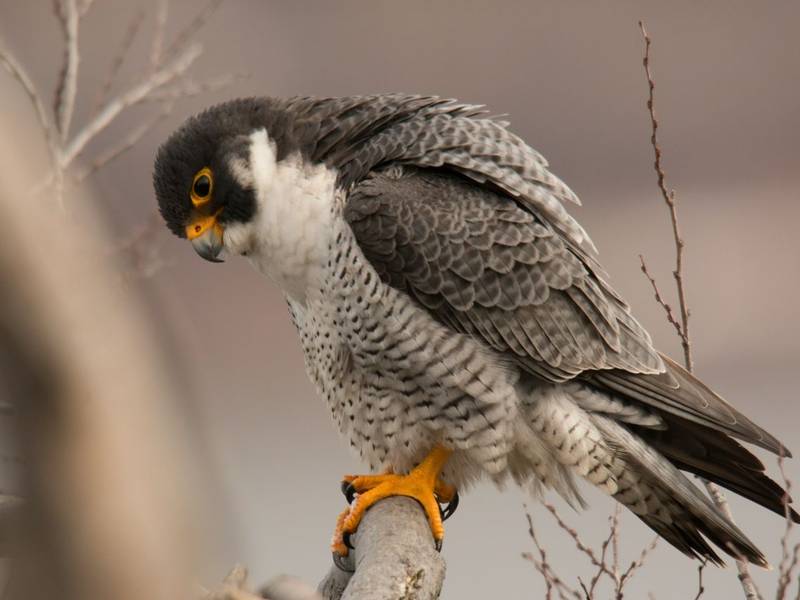 EXMOOR NATIONAL PARK
Split across North Devon and Somerset, Exmoor is one of the countries gems and is known for its bracken-covered hills and namesake ponies. Although you'll find no great peaks in Exmoor, you'll be faced with steadily rolling moors and brilliant coastal views to the North.
Often twinned with Dartmoor to the south, Exmoor offers a lot to hikers. With over 1000km of footpaths and bridleways, there is a perfect route for everyone and there is plenty to see. Thanks to the low-light in this area, it's also a prime spot for stargazing when the sun goes down.
We spoke to Bryan Cath, Walking Guide, and Office Manager at Exmoor Magazine. Established in 1997, Exmoor Magazine is owned and run on Exmoor and features many local walks and focuses on the Greater Exmoor area including North Devon and the Quantocks. Bryan told us: "Exmoor has over 300 miles of footpaths and bridleways, all maintained to a high standard, with excellent signposting and stunning scenery. Exmoor is one of the smaller National Parks, so a walk can include deep wooded valleys (or combes), open moorland, fast-running rivers, spectacular cliffs and seascapes and unspoilt villages. It offers challenging walking with a wonderful variety of scenery in each walk."
Bryan then told us what kind of wildlife could be expected when hiking on Exmoor: "Exmoor ponies run free in many parts of Exmoor. Some of the best places to see them are above Countisbury, Winsford Hill, Brendon Common, Porlock Hill and Landacre Bridge. Red deer also run free over the moor but are much more difficult to find as they are more wary of people and know you are there before you know they are there! The best way to see red deer is on one of the safaris where the guide has that inside knowledge and experience.
Bryan then told us how people can help support the wildlife on Exmoor: "Probably the best way to support is through CareMoor for Exmoor, which helps to keep Exmoor special."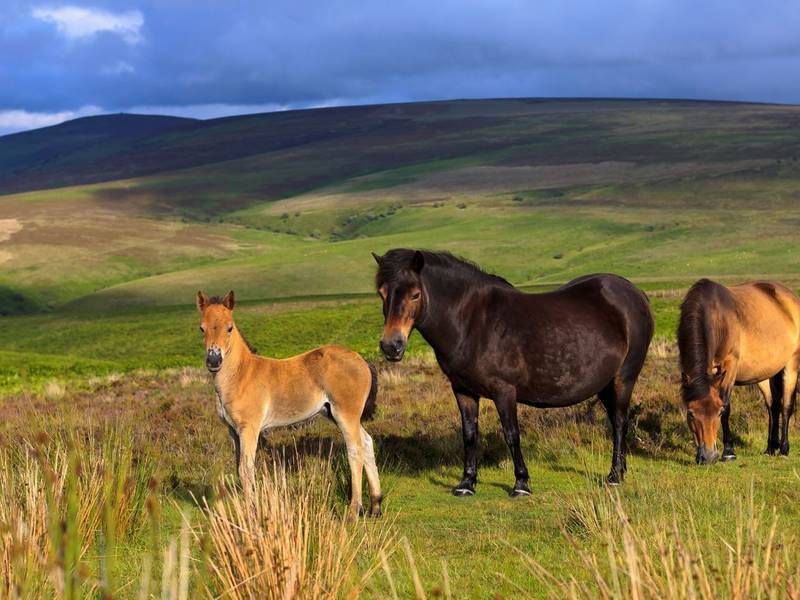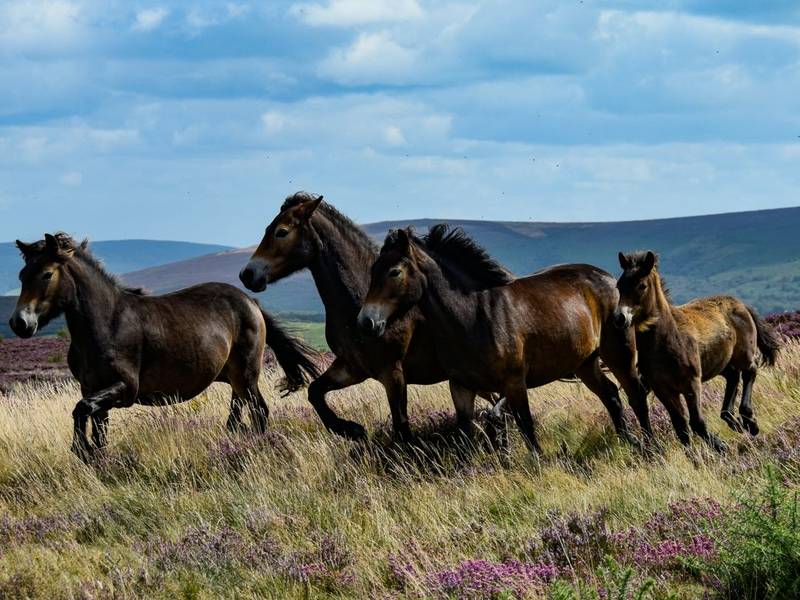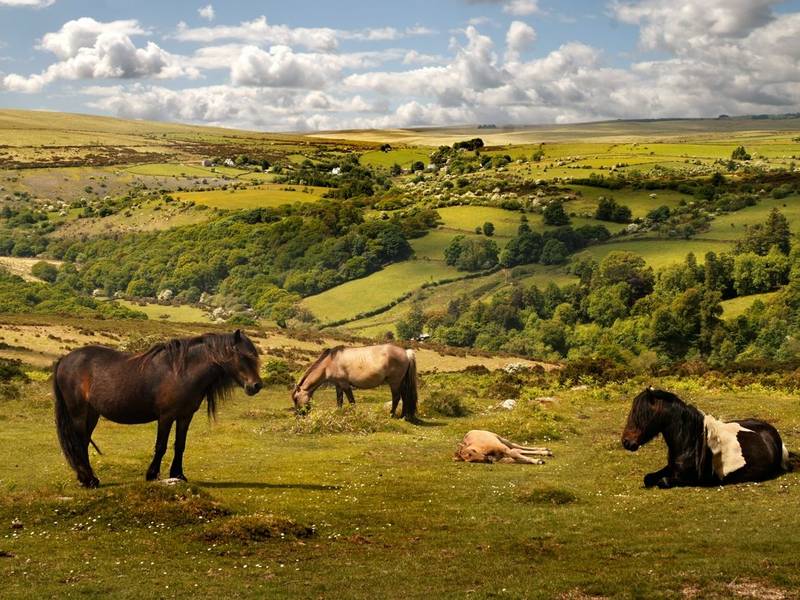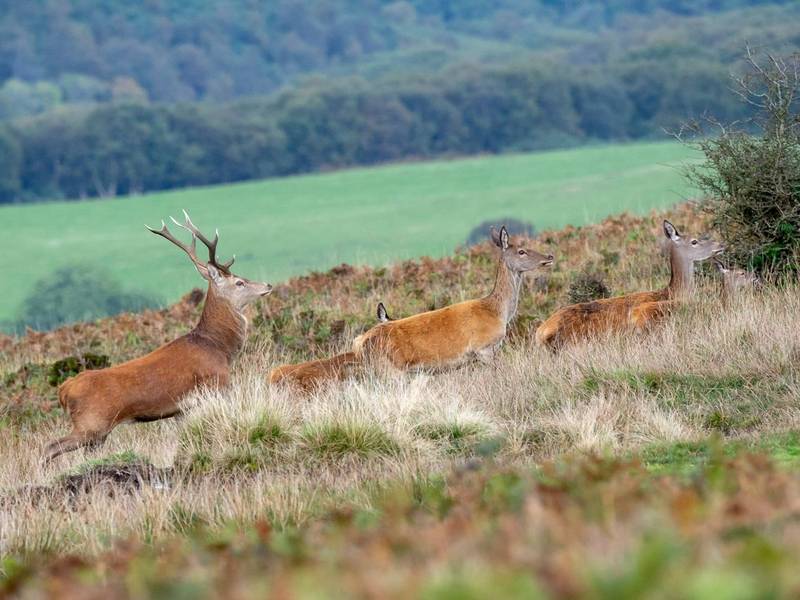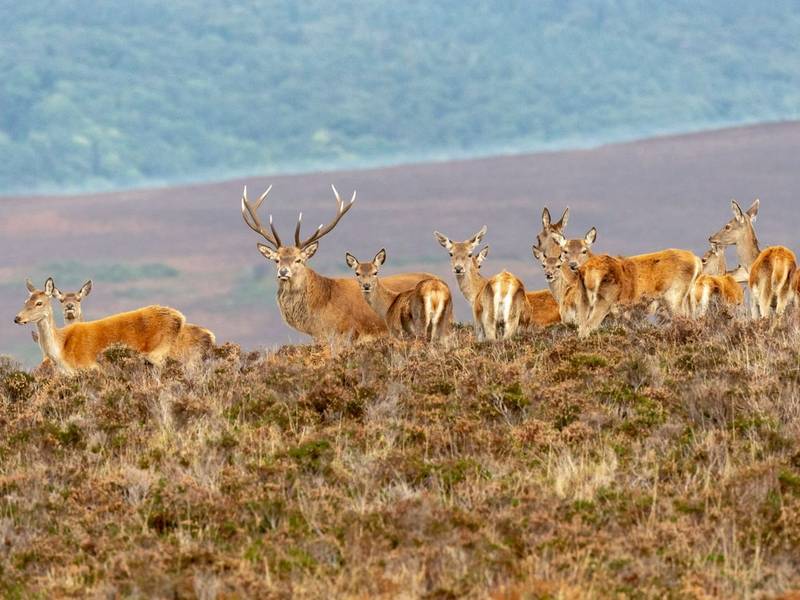 SNOWDONIA NATIONAL PARK
In the north of Wales surrounding Mount Snowdon is Snowdonia. Although, it must be known that this national park is much more than just the mountain. With gorgeous sunsets and towering cliffs jutting out for the landscape, you'll truly feel like this is somewhere you can spend your whole life exploring.
Across Snowdonia, you'll find pockets of outstanding beauty, tranquil lakes and fantastic views. Many people still work this land, so as well as natural wildlife including the somewhat elusive mountain goats that live here, you'll see flocks of sheep and cows all around the region.
We got in touch with the Snowdonia Society, who told us more about Snowdonia: "Wherever you go in Snowdonia, the experience is real. It may be a National Park, but Snowdonia isn't a chocolate-box landscape. Through sun, wind and rain this is a place that works for its living. The land takes its character from that living and working history, like the satisfying gloss on the handle of a well-used tool."
We asked what wildlife lovers may be able to see when in Snowdonia: "Come to Snowdonia to catch a glimpse of the wildlife that thrives best in the quiet corners. On a blue-sky day, seek out a bluebell carpet, where it rolls out from the oakwood onto the hillside. Find a spot with a big view across the unfurling bracken, and take the time to listen. See what happens. Overhead pass the big ravens and buzzards, from the scattered scrub sing tiny willow warblers and whitethroats, and on bare ground, the delightful wheatear flits from stone to stone. The redstart, pied flycatcher and wood warbler add spice, fresh from their long-haul flights, to the mix of music wafting from the woods. Perhaps the sun will bring out a lizard to bask on a rock and orange-tip, holly blue, or small copper butterflies to seek out spring flowers. In a secluded spot, you may be blessed and woken by the sudden call of the cuckoo or the longing of the curlew, precious moments now that once were commonplace."
Finally, they told us how you can support them conserve the area: "You can help look after all of this and more by supporting our conservation programme. Our volunteers are out several times every week - fixing footpaths, clearing litter, controlling invasive species and managing habitats for wildlife. Last year our volunteer teams worked 3,500 hours to protect and enhance Snowdonia. Join as a member to support our work, make a donation, come and volunteer, or do all three!"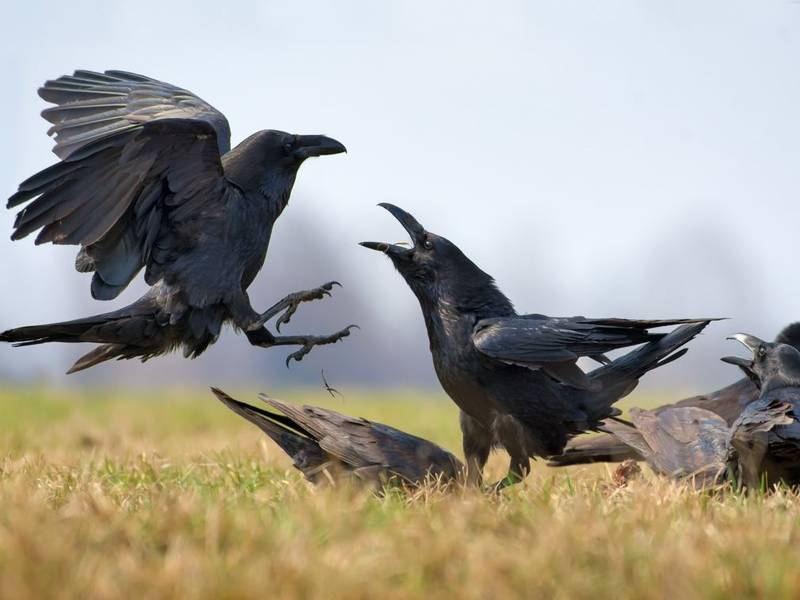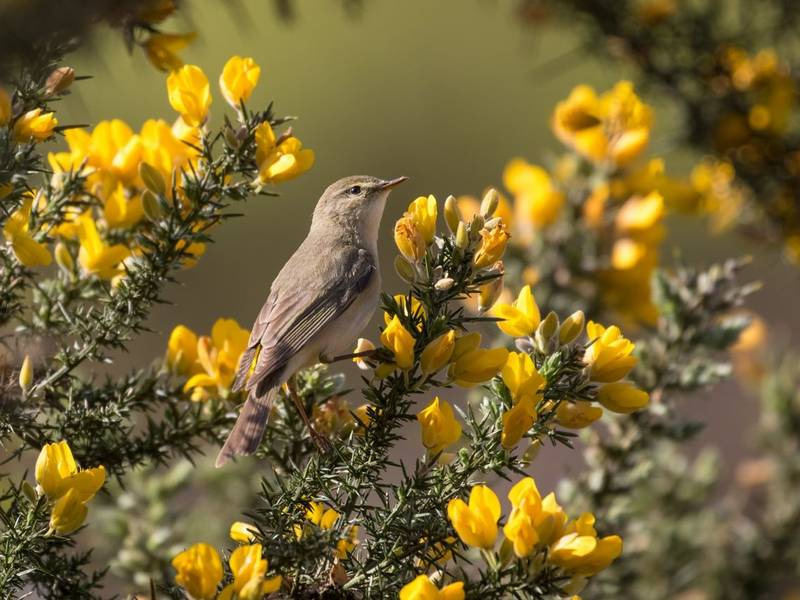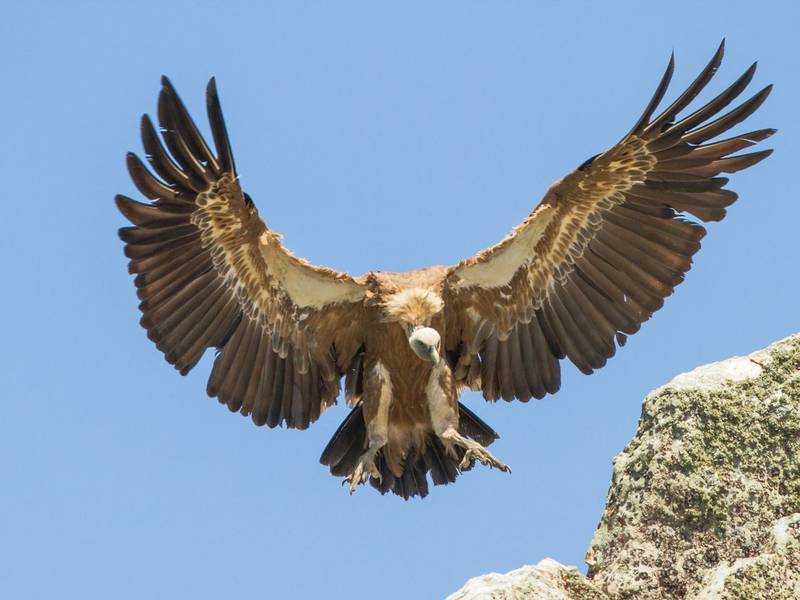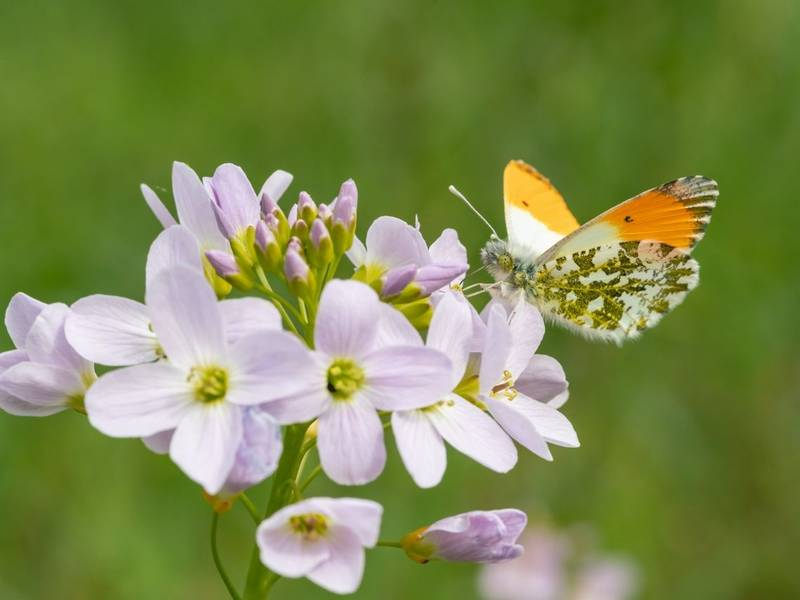 YORKSHIRE DALES
The beauty of the Yorkshire Dales is no secret to anyone. Also known as Bronte Country, this region has been the muse for some of England's most infamous, including Wuthering Heights and Jane Eyre. There is a good reason this area has been so inspiring to so many.
Laced with well-worn hiking trails and quaint pubs, the Yorkshire Dales serve up a traditional English experience. Here you'll find thick accents, welcoming smiles and unparalleled views. After a long day, reminisce on your experiences down a local pub and trust us, you'll never want to leave!
We spoke to the Yorkshire Dales Moorland Group, who told us about why the Dales are one of the best regions for hiking in the UK: "Whether you want a gentle stroll across open countryside and meandering rivers, or want to test yourself by scaling peaks or completing multi-day walks, the Yorkshire Dales have something for everyone when it comes to walking and hiking. Not only is there a huge range of options available for walkers in terms of landscapes, route lengths and difficulties, but the idyllic towns and villages of the Dales will offer a warm Yorkshire welcome to everyone who visits.
"There is a historic and extensive network of footpaths, bridleways and tracks including the Pennine Trails, Coast to Coast, Yorkshire '3 peaks' and Malham Landscape Trail some of the best known and loved walks in the country. We also have extensive areas of public access, rivers, crags and caves offering outstanding opportunities for outdoor recreation from paragliding to caving, with some of the hardest sport climbing in the world at Malham Cove."
We asked what wildlife people can expect to see on the Dales: "If you come to the Dales looking for wildlife, you will not be disappointed. There are over 150 species within the Yorkshire Dales National Park and almost 30% of the Park is made up of nationally and internationally important habitats – the largest area of any National Park in the UK. 42% of the area of the National Park is managed as grouse moor - that contain upland heath and blanket and raised bog, which is internationally significant for wildlife and the carbon they store in peat. These habitats cover vast areas and contain a wide variety of plant species and important bird populations, including birds of prey and ground-nesting birds such as golden plover, lapwing and curlew."
Finally, the Yorkshire Dales Moorland Group told us how people can help support the Dales: "We are lucky to have a thriving array of wildlife on our doorstep but it would not be this way were it not for the careful management collaboratively undertaken by the National Park, farmers, gamekeepers and other custodians of the land. In order to conserve and enhance our precious wildlife and habitats, we would kindly ask visitors to the Dales to be respectful during their stay and adhere to the rules that govern the countryside. This is especially true during the nesting season for birds which takes place between March and July. During this time, we would ask visitors to follow local guidance and keep dogs on a short lead on access land to minimise the chances of nest disturbance"
We also spoke to the team at the Yorkshire Dales Millennium Trust, who told us some of the amazing wildlife you can see on the Dales and when:
• Black grouse lekking on moorland fringes - March
• Peregrine falcons at Malham Cove - early April until late June
• Springtime flowers at Wharfe Woods - Spring
• Meadows in Swaledale - June
• Red squirrels at Snaizeholme - Autumn
They then told us how people can help conserve the Dales: "You can dedicate a tree or buy living bouquets. We support the people, landscape and wildlife of the dales and the surrounding areas."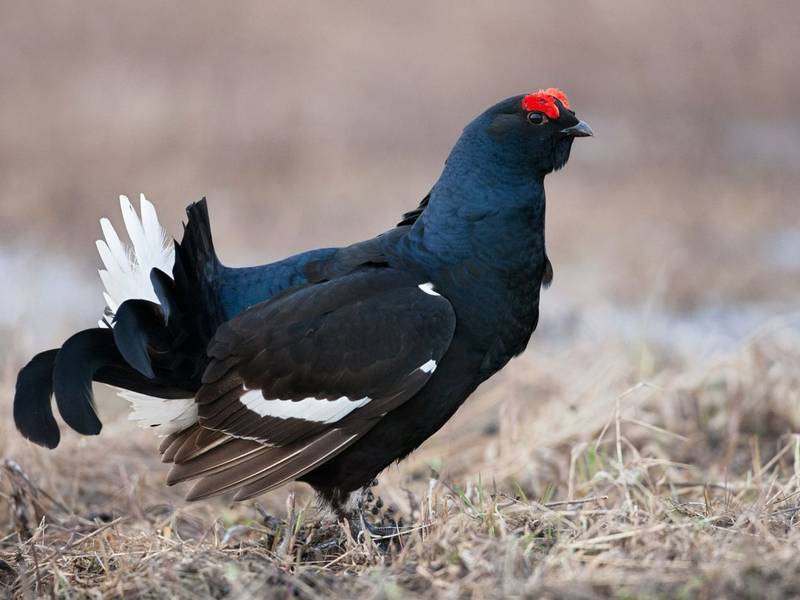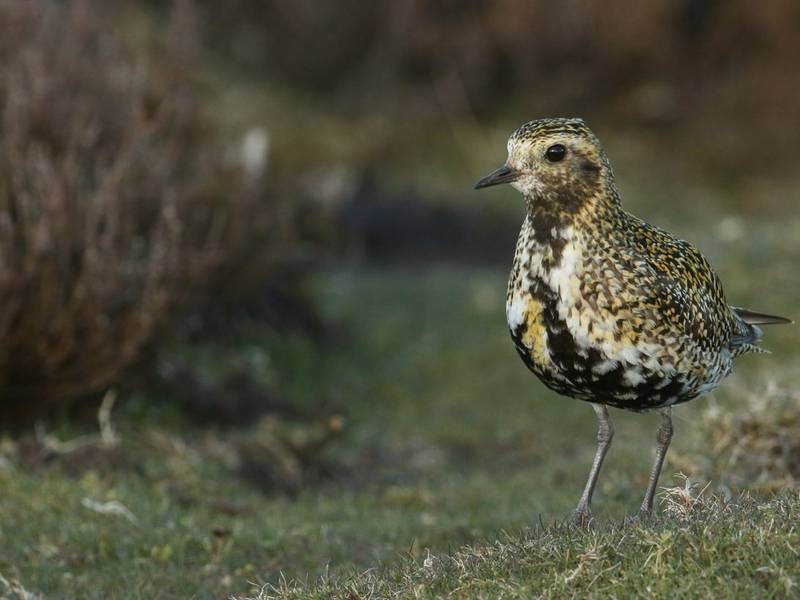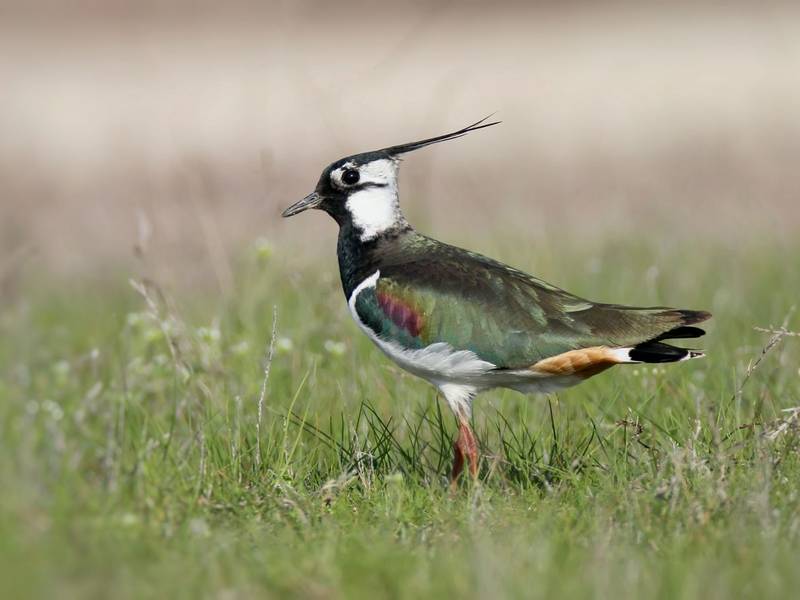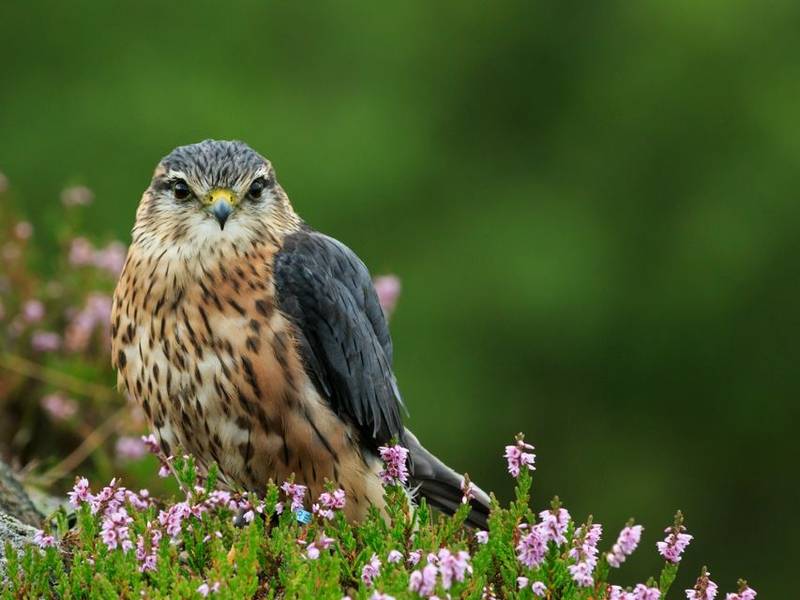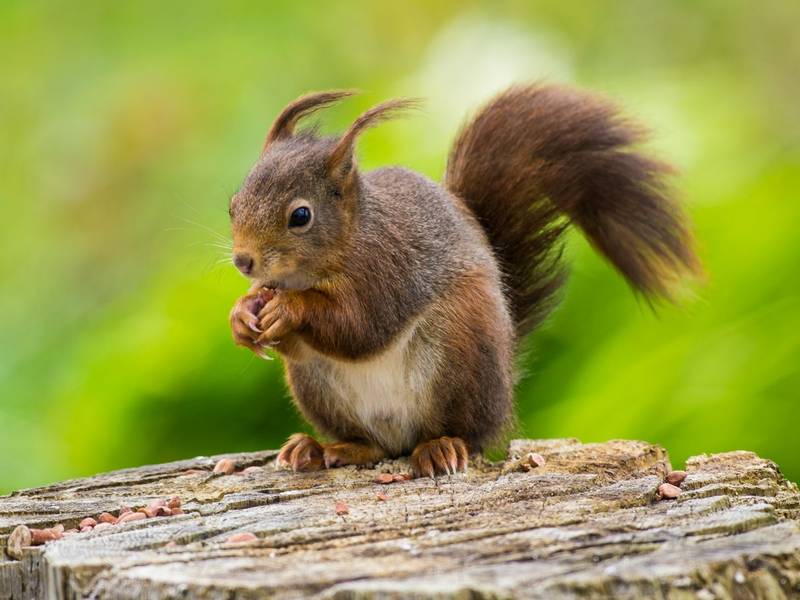 With so much wildlife to experience, the real question is where are you going to start? With HF Holidays 
best walking holidays in the UK
, you've got a great selection to choose from.