Details
Nothing beats the thrill of visiting a new destination. However, when you're a solo traveller, you open yourself up to a host of new opportunities. Although at first the prospect of embarking on a trip by yourself may seem both tough and terrifying, it can turn out to be an unforgettable experience that will provide you with memories to last a lifetime.
Purchasing a train ticket, boarding a plane or hopping into your car to begin your new adventure presents you with a new challenge and allows you to tick another thing off your bucket list. Travelling solo, you have the opportunity to go at your own pace whilst building your confidence.  
Travel during the shoulder season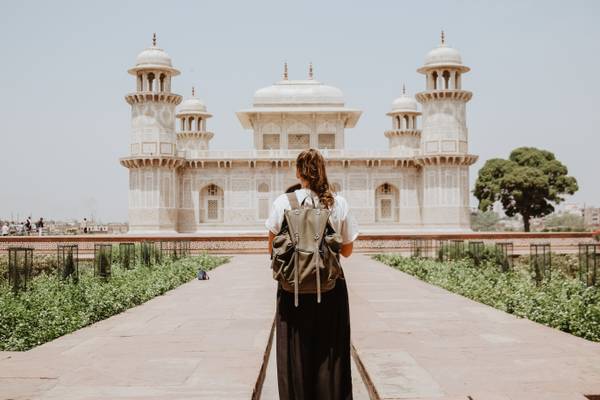 As a solo traveller, you can make your own schedule. This means that you can make the most of the off-peak seasons and last-minute trips, benefitting from cheaper travel costs. This flexibility means that you can also escape the crowds and have an authentic travel experience without hordes of tourists.
Travelling during shoulder season means that the weather might be a little bit unpredictable. However, packing sensibly means you can avoid being caught short if a surprise storm heads your way. When heading out on a walking holiday, wearing layers is one of the best ways to be equipped for a range of weather conditions. This means that you can quickly add or remove layers, depending on the temperature.
During the shoulder season, travel and accommodation costs can be significantly lower. However, unlike travelling during off-season, you can still benefit from many of the tourist attractions being open, so there will still be plenty of things to see and do while away. Europe is a great destination to travel to during this time, as the weather will still be mild, allowing you to explore your holiday destination to the best of your ability.
Check your accommodation's facilities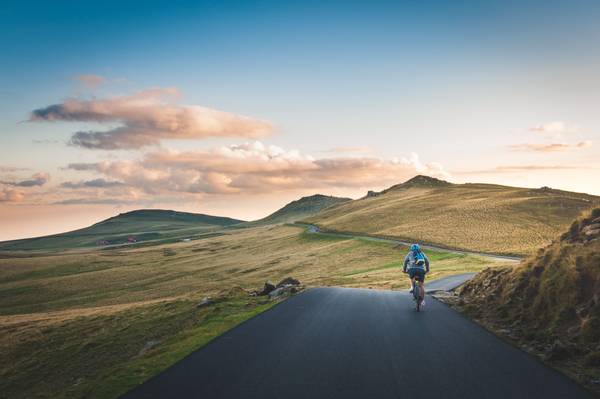 If you're travelling by yourself, you may have a tighter budget to adhere to. With single occupancy hotel rooms often close in rates to a double, you may find yourself looking for a budget option in order to cut back on costs. When embarking on a solo travel mission, safety is the priority. Opting for function over style is a great way that you can save, however, make sure that your room has everything you need before booking.
Never underestimate the ability of a strong Wi-Fi connection, particularly if you're planning a walking route or looking for directions to the closest restaurant. When you're alone, being able to check in with friends and family can act as a safety net, giving everyone peace of mind.
We spoke to Becky from The Owlet who shared her top tip with us: "Honestly my number one is to always take your phone. If you're in trouble you can use it to get out of an emergency situation, if you're lost you can have directions, you can call an Uber, you can check in with family & search for reviews."
Additionally, there may be times when you need to catch up with your emails, want to stream a film or look at things to do for the remainder of your trip. Using your accommodation's Wi-Fi means that you can save your own data for when you need it most.
Caroline from Breaks recommends solo travellers to"Stay in touch with people at home to let them know where you are. Check options for local sim cards and prices for data usage to make sure you can keep them up to date."
Here are the top things to look for when booking a hotel room as a solo traveller:
That it is located in a good neighbourhood.
That your accommodation has positive, recent reviews.
The rooms are safe and secure with a good locking system and a safe.
That there is Wi-Fi and charging points for your devices.
That it is accessible with good transport links.
Make new friends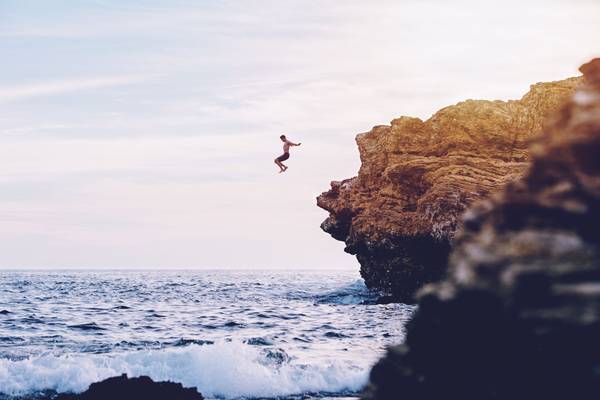 Although you may be embarking on your solo travel mission as a way to spend some time alone, connecting with other likeminded travellers has the ability to enrich your experience. Many other travellers will be in the same position as you and, over time, being by yourself can get lonely.
Jordan from the blog Inspired by Jordan believes that one of the best solo travel tips is "would be not to be afraid to ask questions and talk to the locals!" People that you come across may be able to share their insight, offer recommendations and be able to advise you on what there is to do in the area. If you're thinking about undertaking a walking route, fellow solo travellers may be able to point you in the direction of alternate paths.
"I think by and large (and it feels like the opposite of everyone else), don't be afraid to ask", Andy from Window Seat Preferred told us. "We all use our phones or insist on being independent as much as possible; you'd be surprised how helpful the general public are if you just ask."
If you meet friends along the way, Reena from Reena-Rai has some inspiration to share: "When I travelled to Cuba solo, I set up a Whatsapp broadcast group w/ my parents & a couple of friends so I could keep everyone updated with my movements easily.
"Other than that, always take a charging pack so your phone never dies and learn some phrases in the local language."
Although making friends is a great way to discover more about the country you're visiting, Ian from the Barefoot Backpacker recommends "learning things before you go, such as how the transport system works, the words for the numbers, etc." – and to take a map.
If you're a solo traveller who is planning to stay in hostels, making friends should come easily. However, if you're stopping in hotels, sign up to join a walking tour or look for activities that you may enjoy. This is something that Caroline also suggests, sharing: "Going on day tours that are done in groups is a great way to make friends". Alternatively, she also finds it helpful to "Learn some words in the local language so you can make contact with local people, usually this is a nice way to instigate a conversation!"