Details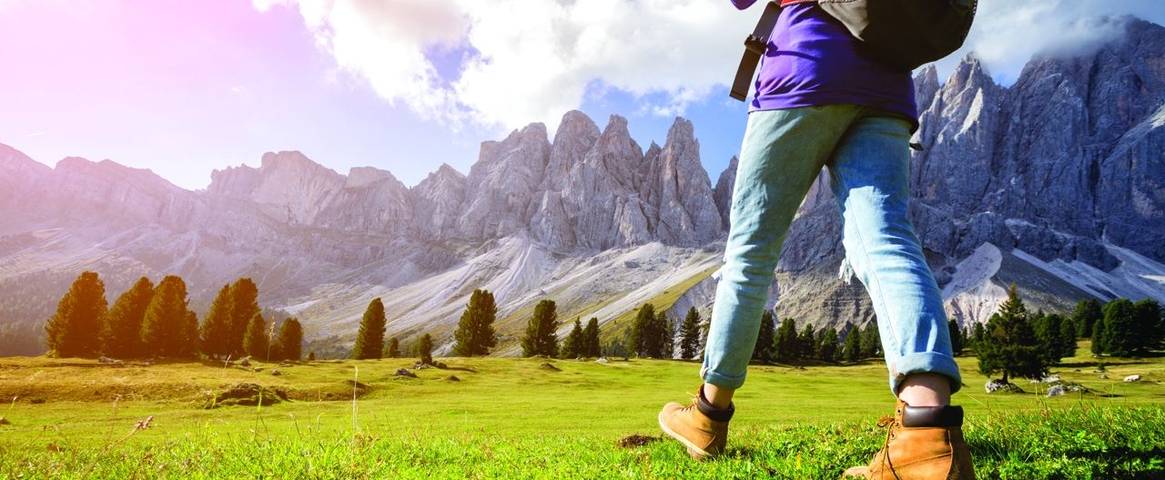 In every element of life, there is room to become more sustainable and eco-conscious, but one aspect that often seems to be overlooked is travelling. From our choices in transport to how we support the communities we visit, there are plenty of ways to ensure we make more eco-conscious decisions when travelling the world.
We spoke to sustainable travel bloggers who are passionate about eco-travel, to ask them for their top tips for being eco-friendly on your next walking holiday.
6 Eco-friendly travel tips
1. Say no to housekeeping in your accommodation
2. Pick up any rubbish you come across on your travels
3. Support local tourism by eating and buying local
4. Respect your surroundings and stick to the rules
5. Pack lightly to reduce CO2 emissions.
6. Consider green or human-powered methods of transport
1. Say no to housekeeping
Bret and Mary from Green Global Travel told us about their simple yet effective tip for being more eco-conscious in your accommodation.
"Our favourite simple green travel tip is to put the 'do not disturb' sign on the hotel room door as soon as we check in and leave it there the whole time we are there so that they don't clean our room. It's not like we actually wash our towels and sheets more than once a week when we're at home, and we certainly don't clean the bathroom or dust every single day. So why do it when we travel?
"This one simple action saves the electricity needed to vacuum, the water needed to wash linens and clean bathrooms, and the harsh chemicals used in the process. Also, some hotels will reward you for choosing not to have your room cleaned - we recently got a free daily buffet breakfast at a hotel in Kauai, saving us nearly $150 on food!"
2. Pick up any rubbish you come across
LC from Birdgehls believes in not only taking your rubbish with you but picking up other litter you come across too when out hiking or exploring.
"Many of us travel to destinations we consider to be beautiful and it can be quite aggravating to then see rubbish strewn around these places, particularly if they're close to a body of water. I usually have a washable tote bag on me and will pick up any rubbish I see, to dispose of thoughtfully at the next opportunity. You don't even need to carry a tote, as sadly it's not unusual to find rogue plastic bags floating around just about anywhere.
"I think of this as a slightly revised version of the adage of 'take nothing and leave nothing behind'. While I certainly agree that you should not leave rubbish in the places you visit, I've got no problem with taking others with me, although it is a pity that it has to be done in the first place. This is a really easy way to give back to the destinations you visit, which doesn't cost you a penny."
3. Support the community by eating local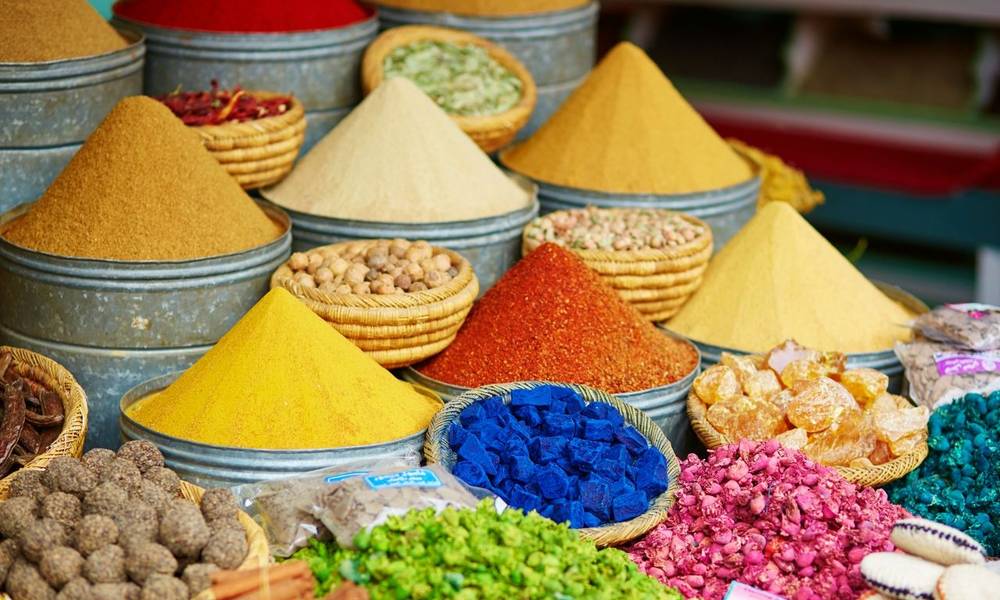 As a way to support the local community and sustainable tourism, Oksana and Max from Drink Tea & Travel recommend eating local where you can.
"When visiting a new destination, we like to support local businesses whenever possible. We try to choose restaurants and cafes that source their ingredients locally and that are family owned.
"As well as this, when buying snacks for day trips, we like to scope out the nearest market to purchase fresh produce and snacks to nibble on instead of going to the grocery store. This is a fantastic way to support local farmers and producers and get some yummy fresh snacks!"
4. Respect your surroundings
Oksana and Max also recommend respecting the areas you visit by not interfering with nature and following any rules and guidelines of the area.
"We live by and promote only leaving footprints when travelling to new destinations. Meaning that no litter is left behind, the designated path is followed, and nothing is taken from nature such as sand, rocks and foliage. We want to admire the beauty of nature with as little disruption as possible, ensuring it will be around for future generations."
5. Pack lightly to reduce your CO2 emissions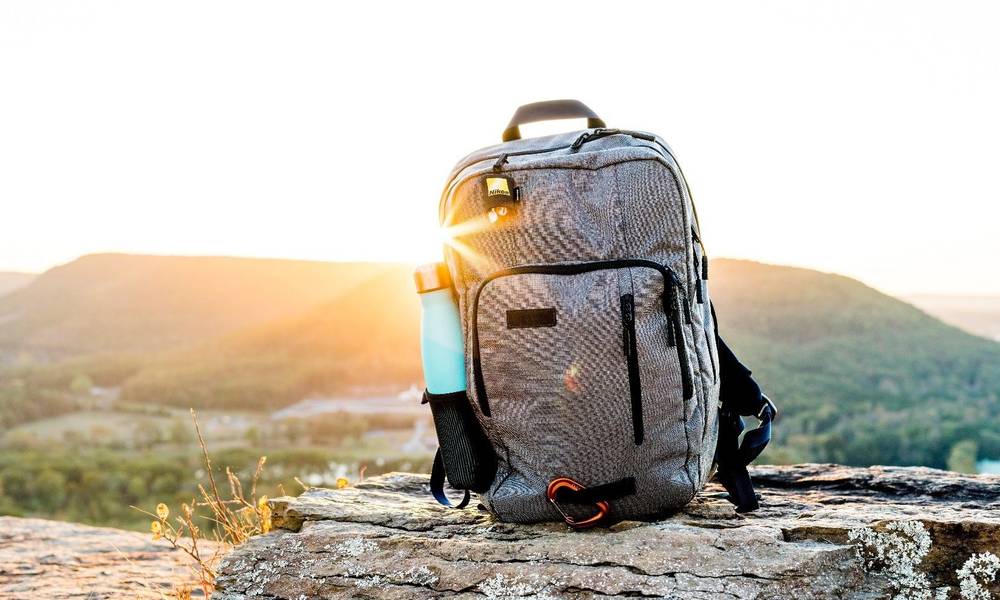 Marijs from Travel Fashion Girl recommends packing light on your travels. Not only will this save you the effort of hauling heavy luggage around, but it will reduce your CO2 emissions.
"This may sound like one of the more surprising tips for eco-friendly travel, but it's true that your luggage weight makes a difference. We are big fans of packing light because it saves you a lot of effort carrying all that luggage around. Moreover, it also helps to reduce the CO2 emissions of the plane or train on which you're travelling. The lighter the vehicle is, the less fuel they have to use, reducing the effect it has on the environment."
6. Consider green methods of transport
Inma from A World To Travel recommends looking at other greener methods of transport for your trip.
"In order to reduce your carbon footprint drastically, I recommend slowing things down and choosing alternative transport to flying when you can.
"Swap flying for trains or car sharing rides whenever possible. Or even better, embrace green energy and human-powered transports on your trip such as biking, sailing, and of course, walking.
"Hiking is an excellent way of getting started, reducing your carbon footprint to the minimum, getting to know people along the way, enjoying the culture and tradition of the places you pass through and, ultimately, getting fit! What's not to love?"
Being respectful of nature, being conscious of your carbon footprint and actively supporting the local community on your next walking and activity holiday are just some of the fantastic ways we can reduce CO2 emissions, help sustain the world's natural beauty and ensure the local communities that welcome us in can continue to thrive from tourism.
You can find out more about our commitment to sustainable and green tourism here.