Details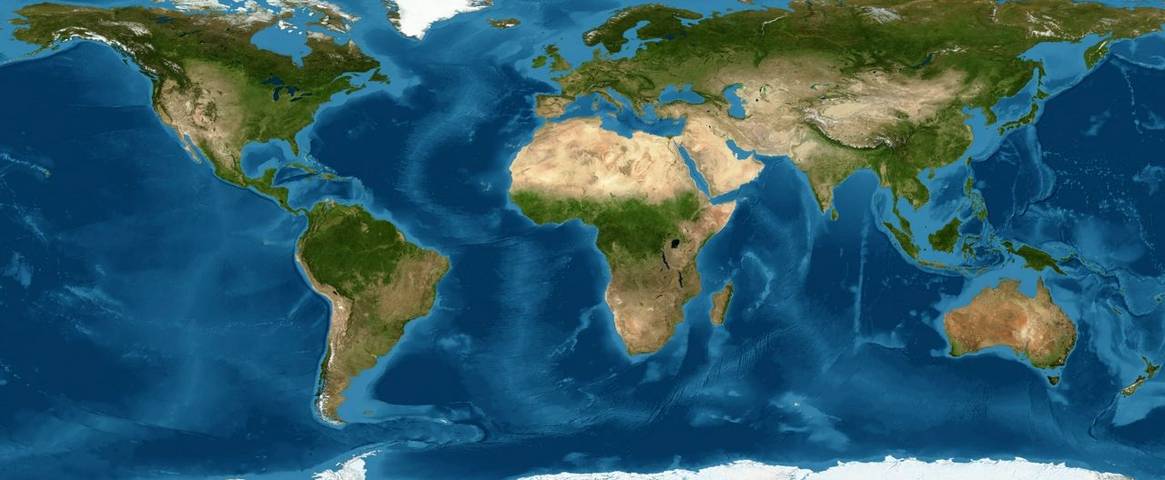 Test your general travel knowledge with our Travel Trivia quiz and see just how well you know the wonderful world of travel, adventure and geography! It's just-for-fun, so score yourself and see what sort of travel buff you are...
'Hotels'
In London, which hotel is alleged to have been the first to butter up its guests with afternoon tea?
A) The Langham
B) The Savoy
C) Claridge's
D) The Ritz
A) The Langham
The Langham kickstarted the British obsession with afternoon tea in 1865 - what started as a snack has grown into an event and today afternoon tea is stil served in the famed Palm Court.
'Hotels'
Why wouldn't you be looking forward to a stay at the 'Bangkok Hilton'
A) It's very expensive
B) It's the nickname for the city's most dangerous prison
C) It's been demolished
D) It's a joke name for a hostel
B) It's the nickname for the city's most dangerous prison
Bang Kwang Central Prison in Bangkok goes by the ironic nickname the 'Bangkok Hilton' but is actually a harsh prison and the site of the men's death row and execution chamber
'Hotels'
Which hotel is famous for allegedly creating the Singapore Sling cocktail?
A) The Ritz
B) The St Regis
C) Raffles
D) The Baglioni
C) Raffles
The Singapore Sling is a gin-based cocktail synonymous with the Long Bar in Raffles Hotel in the city of the same name.
'Travellers'
Phileas Fogg famously went round the world in 80 days - which form of transport didn't he use?
A) Railway
B) Penny-farthing bicycle
C) Back of an elephant
D) Steamship
B) Penny-farthing bicycle
Fogg and his valet Passepartout journey around the world in Jules Verne's novel, using the Orient Express, a steamer to cross the Mediterranean and other seas, and ride an elephant in India.
'Travellers'
In Gulliver's Travels, what was the only place he visited that actually existed?
A) The Isle of Wight
B) Paris
C) Germany
D) Japan
D) Japan
Lemuel Gulliver viists Japan in Part II of Swift's satire in a passage that satirises the actions of Dutch traders to that country. His description reflects the state of European knowledge in the 17-18th  century.
'Travellers'
In the first James Bond novel, Casino Royale, where did Ian Fleming set the book's gambling action?
A) Las Vegas, USA
B) Northern France
C) Mayfair, London
D) Macau, China
B) Northern France
M, the Head of British Secret Service, assigns James Bond, 007, to play against and bankrupt the villain Le Chiffre in a high-stakes baccarat game at the Royale-les-Eaux casino in Northern France.
'Literature'
In which city are Midnight's Children, Shantaram and A Fine Balance all set?
A) Delhi, India
B) Kathmandu, Nepal
C) Islamabad, Pakistan
D) Mumbai, India
D) Mumbai, India
Mumbai's extraordinary colour, energy and humanity are captured in some of the most celebrated writing, including the novels by Salman Rushdie, Gregory David Roberts and Rohinton Mistry.
'Literature'
In Shakespeare's classic romantic tragedy, Romeo met Juliet where?
A) Verona
B) Venice
C) Florence
D) Naples
A) Verona
'In fair Verona, where we lay our scene', wrote Shakespeare.. Juleit's balcony is billed as being part of a Gothic-style house once belonging to the Cappello family, who were the inspiration for the Capulets.
'Literature'
When Laurie Lee 'Walked Out One Midsummer Morning', where did he walk across?
A) Scotland
B) France
C) Spain
D) The Alps
C) Spain
British poet Laurie Lee spent a year traipsing through Spain, from Vigo in the north to the south coast, busking and sleeping under a blanket under the open sky. His journey is told in his memoir.
'Places'
Which country in the world shares the most borders with a neighbour?
A) Austria
B) China
C) Liechtenstein
D) Russia
B) China
With 14 neighbouring countries, China has the most borders of anywhere in the world. That's a lot of passport control stations...
'Places'
Which previously hard-to-access country unlocked its borders to tourists last year?
A) Bhutan
B) Saudi Arabia
C) North Korea
D) Angola
B) Saudi Arabia
The kingdom of Saudi Arabia opened its doors to international tourists for the first time when it launched a visa regime in September 2019.
'Places'
What does the intriguing Scandinavian word 'flygskam' mean?
A) A type of outdoor schooling
B) A new concept for foraging for food
C) A form of electronic dance music
D) A feeling of climate guilt about using planes
D) A feeling of climate guilt about using planes
Flygskam, literally 'flight shaming', is an environmental climate change movement encouraging people to stop taking flights as a means of transport.
'Places'
What do the abreviations OMG, IOU and YUM all represent?
A) Acronyms for slang sayings
B) Airport codes
C) Brand names
D) Words in the Urban Dictionary
B) Airport Codes
In turn, they are; OMG - Omega Airport in Namibia; IOU - Edmon Cane Airport in Ile Ouen, New Caledonia; YUM - Yuma International Airport in Arizona, USA
'Places'
What is the correct pronunciation of Mousehole in Cornwall?
A) Mouse-hole
B) Moose-hall
C) Mowzel
D) Mew-see-hel
C) Mowzel
The much mis-pronounced Mowzel is a tiny fishing village in West Cornwall named after the small gap in the harbour wall - Mow is pronounced as in Cow...
'Places'
Which language improbably has more than 50 words for rain?
A) Japanese
B) Inuit
C) Thai
D) Welsh
A) Japanese
It rains a great deal in Japan - variations range from 'night rain' and 'once in 10 days rain' to 'gentle spring rain' and 'rain from a cloudless sky'.
'Natural History'
What animal has three hearts?
A) Cow
B) Earth worm
C) Octopus
D) Hagfish
C) Octopus
Octopus (and squid) are both cephalopods and have three hearts in total; one systemic to go along with two 'gill hearts' that force blood into the gills
'Natural History'
What is the largest predator on land?
A) Lion
B) Tiger
C) Polar Bear
D) Black Bear
C) Polar Bear
Weighing in at between 400-600kg pounds and measuring around 8 feet from nose to tail, the polar bear (Ursus maritimus) is the largest predator on land
'Natural History'
What is the tallest tree on earth?
A) California Redwood
B) Alpine Ash
C) Sitka Spruce
D) Doerner Fir
A) California Redwood
Located in California's Redwood National Park, the world's tallest tree stands a staggering 380 feet tall and is believed to be over 600 years old.
Score Yourself
So, how did you do? Just for fun, score yourself...
1-5: Could do better...hmmm, you've got lots to learn about the world and it's geography. Guess you should start planning a trip...
6-10: Not bad but there's room for improvement and there are lots more to discover so keep on exploring!
11-15: That's great, well done! You know lots about the great world, time now to get to grips with the last few
15-18: Excellent, what a result! Great knowledge, you clearly know your stuff and are a travel pro.