Details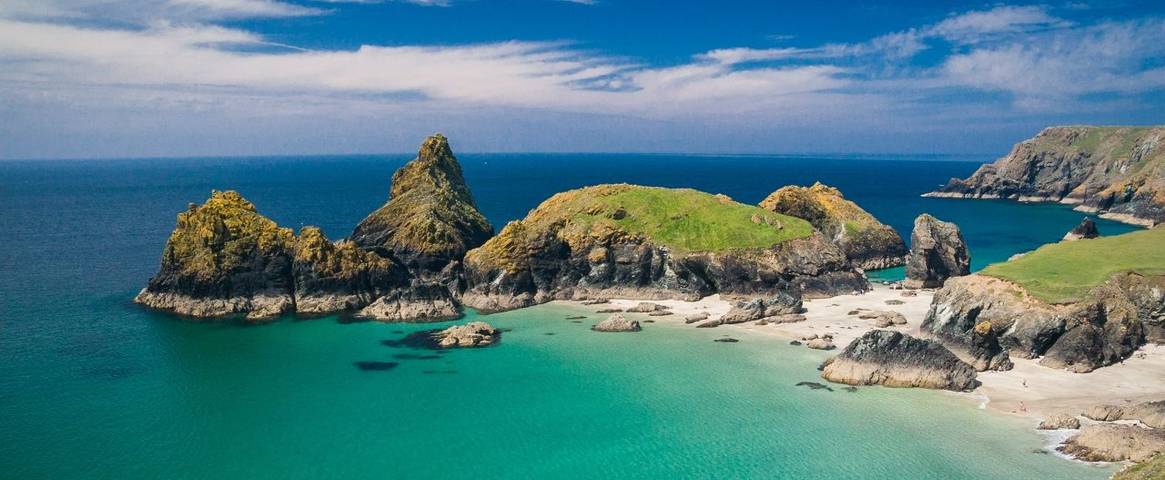 From the Highlands of Scotland to the Cornish coast, the UK is full of stunning views and astounding sights. But how well do you really know this beautiful country and its best spots? Take our quiz to see just how well you know Britain and identify where each great view is. If you're stuck and need a clue, simply click on the image to learn more. It's just-for-fun, so score yourself and see what sort of travel buff you are...
D) Brecon Beacons
With mountains and moorland, standing stones and castles, lively waterfalls and vibrant communities, the Brecon Beacons National Park has masses to offer walkers.
B) Peak District
The magnificent Salt Cellar Boulder stands on Derwent Edge, high above Ladybower Reservoir, part of the long ridge of stone known as the Chatsworth Grit on the eastern edge of the Peak District.
B) Dorset coast
Durdle Door is one of Dorset's most photographed and iconic landmarks. It is part of the Jurassic Coast World Heritage Site, just down the coast from our house in West Lulworth!
C) Snowdonia
Swallow Falls is the highest continuous waterfall in Wales. The falls are set on the River Llugwy two miles west of Betws-y-Coed.
B) Castlerigg
Backed by the dramatic setting of Thirlmere Valley, Castlerigg is one of the earliest British stone circles. It also boasts the third highest English peak, Helvellyn, as its background.
C) Bamburgh Castle
Bamburgh Castle is one of Northumberland's most iconic buildings. Once home to the kings of ancient Northumbria the castle boasts a long and bloody history as well as a stunning setting.
D) Glenfinnan Viaduct
The famous Glenfinnan viaduct carries the railway to Glenfinnan Station across a 1,000 ft span, 100 ft above the ground.
C) Kynance Cove
Kynance Cove is situated on the south-east coast of Cornwall, near the tip of the Lizard peninsula by Mullion Cove. A tidal beach, it is famous for its white sand, turquoise sea and rock stacks.
C) Cheddar Gorge
Cheddar Gorge features Britain's highest, inland limestone cliffs rising up 450ft as well as stunning stalactite caverns below that were created by Ice Age melt-waters over millions of years.
B) Hadrian's Wall
The Sycamore Gap features a sycamore tree standing next to Hadrian's Wall near Crag Lough in Northumberland. It is located in a dramatic dip in the landscape and is one of the most photographed trees in England!
A) Brecon Beacons
Sgwd yr Eira, meaning 'fall of snow' is one of several spectacular waterfalls found in the Mellte Valley in the Brecon Beacons.
C) Cornwall
St Michael's Mount is a tidal island in Mount's Bay in Cornwall, connected to the mainland by a causeway is crowned by a medieval church and castle.
C) Wheal Coates
Wheal Coates is a former tin mine situated on the north coast of Cornwall, on the cliff tops between Porthtowan and St Agnes and is perhaps Cornwall's most iconic engine house.
C)  South Downs
The Seven Sisters are a series of chalk cliffs by the English Channel. They form part of the South Downs in East Sussex, between the towns of Seaford and Eastbourne.
D) Yorkshire Dales
The clints and grykes of the limestone pavement around Malham are a classic feature of the Yorkshire Dales countryside.
Score Yourself
So, how did you do? There are no prizes so, just for fun, score yourself...
1-4: Ah, that's not great! Brush up on your knowledge and have another go!
5 - 8: Could do better...hmmm, you've got lot's to learn about the UK's views and landscapes. Guess you should start planning a trip...
9 - 12: Not bad but there's room for improvement and there are lots more places to discover so keep on exploring!
13 - 17: That's great, well done! You know lots about the UK, time now to get to grips with the last few.
18 - 21: Excellent, what a result! Great knowledge, you clearly know your stuff and are a travel pro.