Details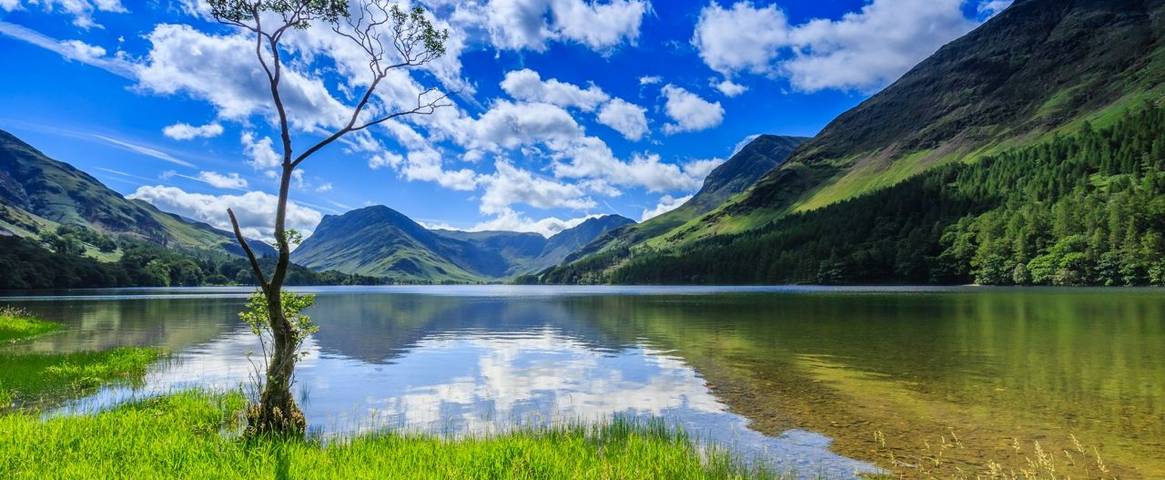 The books to read, the films to watch and trips to research - how to pretend you're in the Lakes
Snowdonia has the rugged good looks. The Peak District has the drama and the Yorkshire Dales the romance and rolling hills. All have a unique place in our hearts. But for all their appeal, we keep straying back to
the Lake District
. We visit for the landscape of moods and magnificent walks. We go for its postcard panorama of craggy hilltops, mountain tarns, glittering lakes and literary connections. And when we can't go, we travel in our heads.
Flyover the hills and fells in our drone film
Our drone video gives you a birds-eye view of some of the wonderful scenery you can enjoy during walks in the Lake District. Take an aerial tour from Derwent Bank, our country house on the shore of Derwentwater, and explore the highlights of the area - it's almost as good as being there in person. Almost!
What Classics to Read
The Lake District has been rich inspiration for authors, artists and poets. Start your journey with the collected works of William Wordsworth, one of Britain's most famous poets. Born in Cockermouth, just north of the national park, he moved back to the Lake District after university and living in Dorset, to set up in Grasmere and then Rydal Mount. His 'Guide through the District of the Lakes', published in 1820, is credited with sparking tourism to the area, while his poem 'Daffodils' is the quintessential work on the Lake District. You might recall childhood classics such as the series of Swallows and Amazons books by Arthur Ransome, mostly set in the Lake District. The stories follow the adventures of the Walker and Blackett children camping on islands, mining for gold, fighting fell fires and conquering mountains. Wild Cat Island is thought to be Peel Island in Coniston Water and Kanchenjunga is thought to be the Old Man of Coniston. Beatrix Potter is equally synonymous with the Lakes – the beautiful Beatrix Potter Treasury contains ten of her favourite tales. Walkers meanwhile should seek out Alfred Wainwright's Pictorial Guides to the Lakeland Fells, which are a unique mixture of beautiful pen-and-ink sketches, maps and musings. They feature 214 fell tops, which are known as 'Wainwrights' - many of our guided walking holidays take you over these Wainwright summits; try and bag them all!
What novels to read
Contemporary fiction titles set in the Lake District to look for include Val McDermid's psychological thriller 'The Grave Tatoo' in which a Wordsworth specialist finds herself at the heart of a mystery linking present-day murder to events in the 18th century, and 'All Quiet on the Orient Express' by Magnus Mills, an eerie tragi-comedy in which the narrator spends a few weeks at a campsite in the Lake District before planning to set off on a motorcycle trip to India but little by little he becomes ensnared in the ominous 'out-of-season'. Look out too for 'Haweswater' by Sarah Hall, a melancholic and emotional tale of a community set to be evacuated and flooded to create a new reservoir, and 'Dunbar' by Edward St Aubyn, which is a modern retelling of King Lear, recounted as a devastating family story where an old man imprisoned in a care home in the Lake District by two of his daughters plots to escape and flee into the hills.
What films to watch
The Lakes have been the location shots for a number of classic films – the Millennium Falcon even flys over Derwentwater, in one of several aerial fight scenes in Star Wars: The Force Awakens, which features the Cumbrian landscape as a backdrop. Look out for Arthur Ransome's small-scale adventure novel, Swallows and Amazons, which has been adapted a number of times for various film and television series. Its narrative automatically requires the vast lakes of Cumbria, specifically the area around Coniston Water, which is dutifully explored with wonderful detail in the film. The classic Brief Encounter was one of four collaborations between David Lean and Noël Coward. Its tale of a repressed and momentary love between a married woman and a doctor pivots around its location of Carnforth train station in Lancashire; when the pair venture into the country on a walk, they eventually find themselves on a bridge declaring their feelings for each other. This bridge is actually in Ambleside, north of Lake Windermere in Cumbria though the pair manage to get back to Lancashire just in time for their trains. Though equally explorative of a seedy 1960s London, Withnail & I's best bits occur when the eponymous pair of deadbeat actors venture up to the Lakes to visit rich Uncle Monty's isolated country retreat, Crow Crag (set in Penrith, but actually Sleddale Hall – half an hour's drive north of Kendall near Shap). Once there, Withnail and 'I' embark on a series of misadventures as they face down the rural community with drunken debauchery and antisocial campery in their attempt to find food and "the finest wines available to humanity"; a real fear and loathing in the countryside.
What TV to catch up on
Stream The Lake District – A Wild Year, originally shown on BBC Two, where cutting-edge camera techniques and time-lapse photography show months and weeks passing in seconds – snow and ice give way to sunshine or frequent rain showers, while animals, plants and people find extraordinary ways to cope in this challenging, ancient landscape. Also seek out the BBC 4 documentary Life of a Mountain: A Year on Scafell Pike, which looks at England's highest mountain through the eyes of the farmers who work the land, those who climb it and those who try to protect it. The Lakes with Paul Rose on BBC Two sees the irrepressible TV explorer stride into home territory to explore his beloved Lake District, where he's lived for 20 years, taking in Windermere, Derwentwater, Coniston and Eskdale across four episodes. Alternatively, for drama catch up on The Lakes, created by Jimmy McGovern for BBC One and starring John Simms as a hotel porter, compulsive gambler and philanderer who escapes the dole queues of Liverpool to live in the Lakes. Look out too for Deep Water, an emotional drama starring Anna Friel in a female-led ensemble cast where tough choices lead to messy repercussions. For dark humour, join Steve Coogan and Rob Brydon in The Trip, where the pair play fictionalized versions of themselves on a restaurant tour of northern England as part of a commission from The Observer. The two argue and attempt to outdo and humiliate each other with their impersonations of famous figures, while stopping in at top eateries including L'Enclume and Holbeck Ghyll in the Lakes.
What to research
Once your appetite has been whetted, turn to our website for inspiration. You might want to head out on one of our guided walking holidays in the Lake District, dream about tackling one of the challenge or adventure walks in the Lake District, or transport yourself on a self-guided walking holiday where you can set the agenda. History fans can dream about heritage tours While photographers can salivate over the Lake's glorious landscapes and locations to shoot. Families can decamp for a walking adventure, and solo travellers can explore on their own but not alone.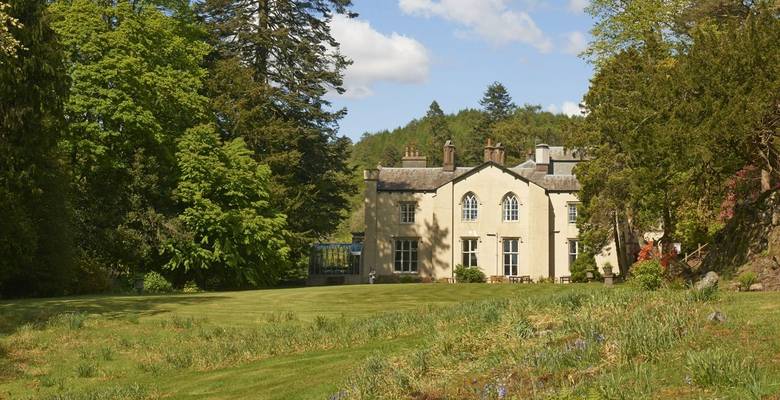 Monk Coniston
Wrapped in manicured gardens with stunning views over Coniston Water, Monk Coniston combines country house grandeur and romantic, gothic-style charm with contemporary touches to great effect among the rugged landscapes of the Lake District.
Take me there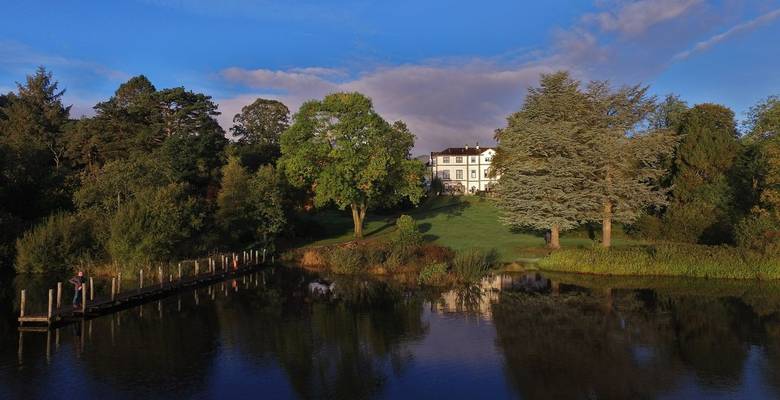 Derwent Bank
Close to Keswick and situated slap bang on the shore of Derwentwater, with the glassy lake on one side and the razor-edged ridges, humpbacked fells and muscular mountains of the Lake District on the other, beautiful Derwent Bank has been entrancing walkers since 1785.
Take me there