Details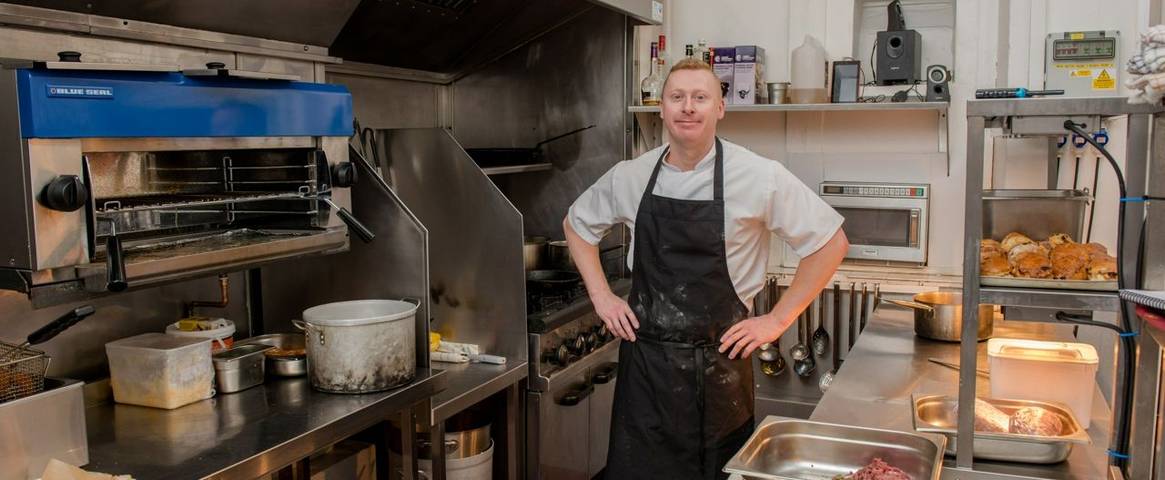 Across our country houses our chefs strive to create stunning meals. Wales might be small but it is packed full of stunning sights and incredible landscapes. The country also benefits from a prodigious natural bounty sourced from land and sea, which we like to celebrate in our country houses.
We recognise that food is one of the most important aspects of a holiday, so we pay great attention to providing cuisine in our UK country houses that stands out for its quality, flavour and provenance. Our menus reflect the seasons and use produce that has been grown locally wherever possible. Hearty breakfasts with cooked and buffet options are followed by 'build your own' packed lunches. Three-course evening meals ensure you're fuelled for the next day. Once a week the dining rooms host a local food night when, over a sociable evening, you might try a five-course feast of regional flavours.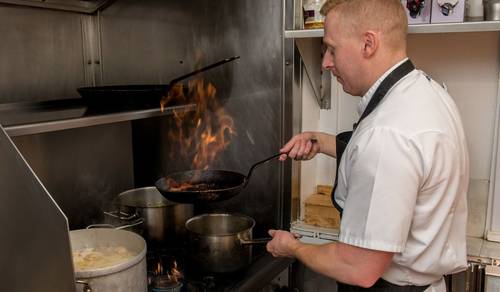 Snowdonia: food & drink at Dolserau Hall
Dolserau Hall in Southern Snowdonia won HF Holidays' Chef of the Year and Food of the Year 2019 based on guest scores and feedback. Its varied and tasty menu consistently draws praise from people staying. During the Local Food Night, you might try a six-course feast of regional flavours. Highlights include Cawl Cennin, a leek and potato broth that's without rival in in the stomach-pleasing, inner-warmth providing stakes. Then there's smoked haddock with Welsh rarebit and laverbread, a luxurious seaweed dish that offers an intense taste of the sea and is known colloquially as Welshman's caviar. Follow it with Welsh lamb Wellington. If you've space, tuck into a slice of Monmouth Pudding, a great old-fashioned desert of breadcrumbs, fruit, cream and meringue.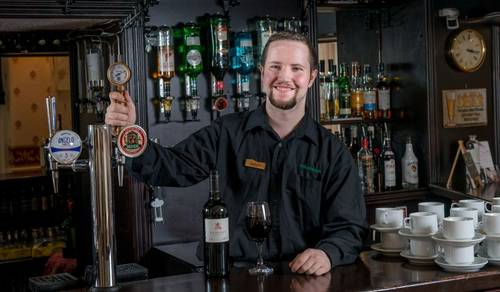 Snowdonia: food & drink at Craflwyn Hall
Close by, food at Craflwyn Hall in Northern Snowdonia is varied and tasty. Dining highlights include Glamorgan sausages, made with intensely flavoured Caerphilly cheese and leeks (of course) rather than traditional sausage meat. The often rainy conditions that bedevil Wales in the winter lead to the lush green growth that, along with samphire, feeds Wales' prized salt marsh lamb. This deliciously tender and unmistakably sweet meat is the main ingredient here in a braised salt marsh lamb shoulder shepherd's pie. Finish off your local feast with a Welsh version of Eve's pudding.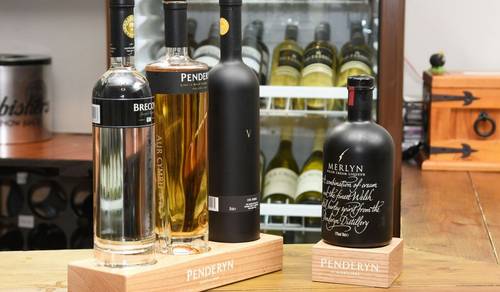 Brecon Beacons: food & drink at Nythfa House
Finally, at Nythfa House in Brecon, make a beeline for the big bay window table to try their version of Cawl Cennin, served with a Welsh Rarebit finger – originally known as Welsh rabbit, though at no point was rabbit one of the ingredients, this is quite simply the world's finest cheese on toast, brought to life with mustard, Worcestershire sauce and beer before being melted. This might be followed by Tatws Pum Munud, a speciality Welsh potato dish, or well-sourced double roasted Welsh lamb. The kitchen offers up an Asian influence as well courtesy of the towns Gurkha community, and you might enjoy Nepalese momos (dumplings) or fillet of sea bream marinated with Nepalese spices for an alternative take on local tastes. Whatever, round your evening off with South Wales marmalade sponge with lashings of Penderyn whisky custard, made flavourful with the local, award-winning single malt that uses the water from close by cascade country.
Whichever house you visit, whether it's on a guided walking holiday, self-guided walking holiday or one of our Special Interest breaks, we're confident you'll be well looked after and well fed – it's a lot more than five a day and we'll wager that you won't walk it off!