Details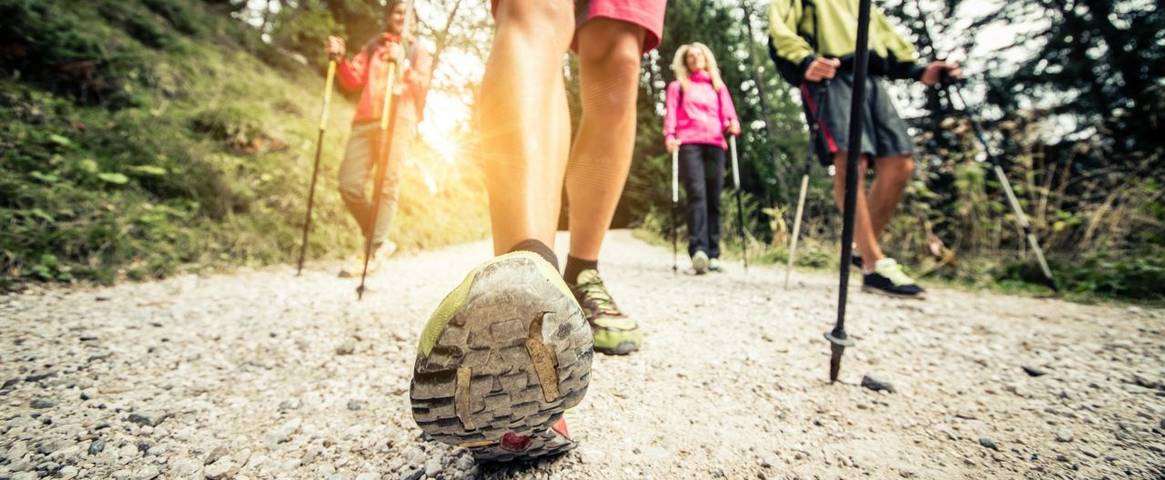 Step out to boost your physical and mental health
Walking is so simple that anyone can do it, and the benefits are tremendous. Yet it remains underrated as a form of exercise. Tthe Greek physician Hippocrates even observed that, 'Walking is a man's best medicine', and here we round up the many health benefits of walking and offer up our top tips for walking more.
The physical health benefits of walking are well documented but there are also plenty of mental health benefits too. So don't miss out on this extremely effective physial activity and enjoy a mental boost at the same time by getting outside and going for a walk. It's low impact exercise that can be done for long periods of time and doesn't require an expensive gym membership or lots of kit to be able to take part. Walking improves fitness, cardiac health, alleviates depression and fatigue, improves mood, reduces stress on joints and reduces pain, can prevent weight gain, improve endurance and posture, the list goes on…then there are the benefits of letting your mind wander while you're outside, engaging with nature as you walk and sucking up lungfuls of fresh air. Beginning to feel that your friend or neighbour who walks everywhere might be on to something?
Whether you're an experienced hiker looking for a guided walking holiday or a self-guided break, or prefer a gentler stroll, we've a walk for you. However you explore the great outdoors though, just remember to walk this way.
The top five health benefits of walking
Walking helps to burn calories and increase metabolism, keeping you fit and healthy
Walking aids improved mental health, boosting endorphins and elevating your mood
Fresh air helps you to de-stress while exposure to the sun increases Vitamin D levels
Walking fights dementia, cuts the risk of dying from cancer and helps your heart
Walking uses more than 200 muscles; travelling on two feet improves posture and tones your body
Take a hike - more reasons to get outside and go for a walk
Walking for just 20 minutes burns up to 100 calories
Walking is preferable to jogging as it's low intensity and puts less stress on your joints
Almost 9 out of 10 people who walked reported an improvement in their mood
Walking is environmentally friendly and a great carbon buster
Walking is sociable and allows you time to talk and be together with people
Our Top 7 tips for walking more
Walk before breakfast as a great way to kick off the day
Walk to work, or hop off the train/bus early and finish your journey on foot
Walk and talk instead of sitting down with a friend; it's easier to have a meaningful conversation 'al fresco' rather than 'al desko'
Make walking a habit and plan it into your daily routine; add a short walk to your coffee run, trip to pick up a newspaper or other regular activity
Sign up to a challenge – walk the length of Hadrian's Wall, summit the Three Peaks, stroll the Pembrokeshire Coast Path or walk coast to coast - there are loads of long distance trails to stretch yourself on
Set yourself a target such as munro bagging, completing the Mont Blanc Circuit or walking the Wainwrights – if you're working toward a goal you're much more likely to achieve it
Plan a walking holiday and explore a new destination on foot – it's a great way to get to know a destination and the most immersive way of exploring that you can have
Start planning your next walking holiday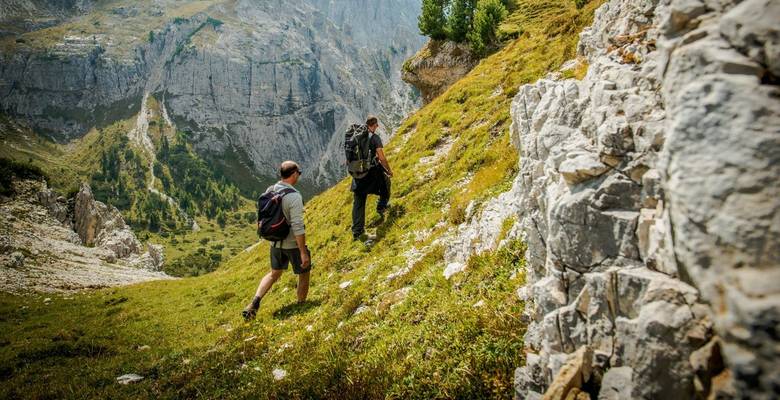 One foot in front of the other
Walking Holidays with HF
Start by using the HF Holiday search tool. It lets you dive into our wide range of holidays according to all sorts of criteria – where you want to go, what style of walking you like, what hobby or special interest you have, when you want to travel, which UK country house you want to visit and more.
Walk this way