Details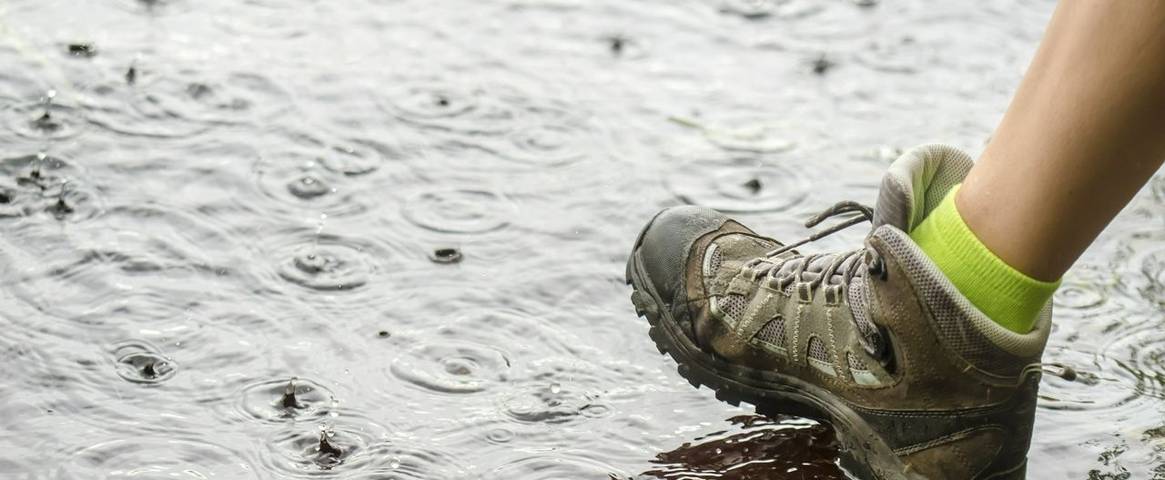 'There's no bad weather...just bad clothing'
Exploring the outdoors doesn't have to stop just because the weather turns a little wetter. You've probably heard the cheery refrain that there's no such thing as bad weather, just bad clothing, and it's true. Follow the expert advice below from our partners at Cotswold Outdoors on essentials for walking in the rain, layering and the right boots, and you can soon be looking forward to a guided walking holiday adventure in the countryside, come rain or shine.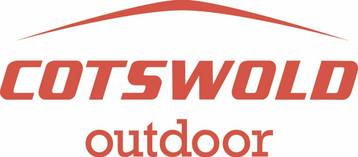 Expert Advice: Essentials for walking in the rain
Adventure doesn't wait for the weather, and the rain shouldn't stop you from getting outside to do what you love. Embracing the rain and heading out on a walk brings a number of unique joys – but the right kit is absolutely essential. Dressing for the weather and having the right things with you will make sure your walk is enjoyable and safe, too, so here's our kit list for a rainy-day walk.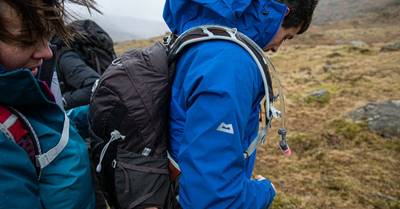 A staple in any adventurer's kit, a quality waterproof jacket will see you through years of exploring in the rain. Look for fully-taped seams, a peaked hood and specialist technology like GORE-TEX for guaranteed protection.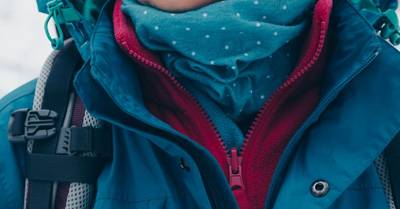 Keeping warm in wet weather is essential, but a knitted scarf will do nothing but absorb all the moisture it touches and leave you freezing. A merino wool neckwarmer is designed for changeable weather, so will be quick-drying to allow for rain and sweat as well as preventing odours.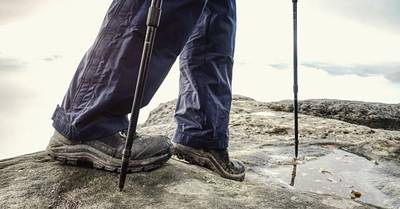 If your walking trousers aren't already waterproof, or you'd like an extra layer of protection, overtrousers are a great solution. Look for a lightweight, packable and breathable pair for convenience and comfort in a sudden downpour.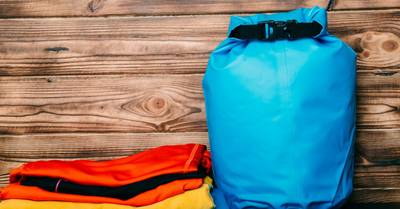 Being prepared with the right kit is everything, but you'll need somewhere to put your wet clothes if the rain stops! Dry bags come in a variety of sizes and are the best way to separate your wet and muddy kit from the rest of your belongings. They're also great for protecting sensitive items inside your pack - like your phone, camera or wallet - from the rain.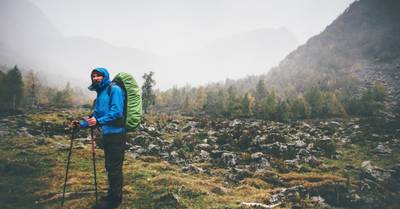 The reason dry bags are so important is because most outdoor packs aren't waterproof. Especially in heavy downpours, it's easy for water to get into your pack through the zips, seams or underside as mud and water from the ground are flicked up. For this reason, some larger packs come with a rain cover built-in, but if yours doesn't then it's the best investment you can make to protect your pack and everything inside it from the elements.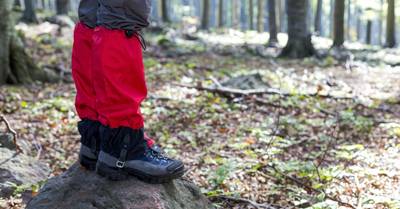 These may seem over-the-top, but few things make for an uncomfortable adventure more than wet feet (and the resulting blisters). Gaiters are easy to put on and take off, lightweight to carry and add an extra layer of waterproof protection to your boots and trousers.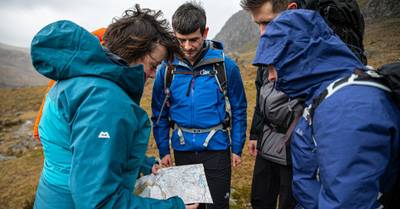 A brimmed hood on your outdoor jacket is great to have year-round, for keeping the rain out of your face when it's pouring to shielding your eyes from the sun when it stops. If your jacket doesn't have a peak, a baseball cap or similar hat is a great alternative.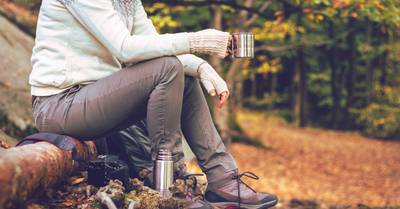 Cold hands can make you feel pretty miserable, and on days where soaked-through gloves are a likely reality, hand warmers are a real lifesaver. Keep them in your pockets and use them halfway through your walk for a welcome respite from the chills.
Expert Advice: Layering
Adventure is all about embracing the weather, whatever it throws at us, and using the layering system effectively is essential to staying warm, dry and comfortable in all conditions. 
 
There's no established formula for a layering system, as the type of layers you need depend on your activity and the weather conditions. Understanding how each layer works independently, and as part of a system, will help you to build the right layering system for your adventures.
THE BASE LAYER: MOISTURE MANAGEMENT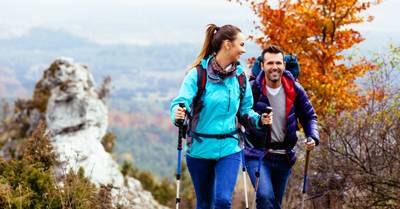 As the name suggests, the base layer is worn next to the skin. Its main purpose is to regulate your body temperature by retaining heat and wicking away moisture. 
Merino wool is highly effective across a range of temperatures and activities. It has insulating properties and excellent moisture wicking, as well as being antimicrobial, which means it needs to be washed far less often. This versatility makes merino base layers a reliable choice for most outdoor activities.
Synthetic base layers, such as those made from polyester and polypropylene, are ideal for high intensity activities like running, because they are quick-drying in hot and cold conditions.
THE MID-LAYER: INSULATION
Sometimes called the insulation layer, the mid-layer provides your warmth. Usually, your mid-layer is either a fleece or an insulated jacket. Like a base layer, a mid-layer should be breathable and able to retain heat.
 
Fleeces are available in different thicknesses and are quick-drying and breathable, offering warmth by retaining heat and removing moisture. Down insulated jackets are packable with an excellent warmth-to-weight ratio, whereas synthetic insulated jackets are able to retain heat even when wet.
It's best to avoid cotton mid-layers, as they will retain moisture which can lead to you getting cold. The most important consideration is to choose the right level of warmth to suit your activity and weather conditions.
In milder conditions, you may not need anything on top of your mid layer, but when the weather closes in, an outer shell will be necessary.
The outer Layer: Weather Protection
This layer is your protection from the elements. A good outer layer will protect you against wind and rain, while also allowing the moisture and heat from your body to escape so you don't overheat.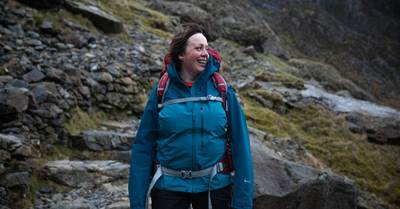 The classic outer layer that will defend against the most adverse of conditions is the waterproof hard shell. Features to look out for include taped seams and suitably weatherproof zips to ensure it will keep the rain out. Durable water repellent (DWR) coated hard shells can also work well as a light outer layer in warm conditions and for low intensity activity.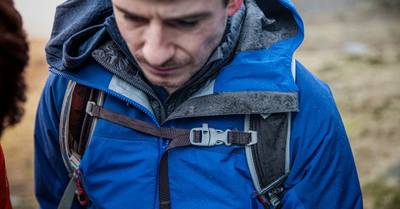 Depending on weather conditions, the outer layer does not necessarily need to be fully waterproof. Soft shell jackets offer excellent comfort as they are stretchy and flexible, provide good wind resistance and are more breathable than waterproof hard shells. Soft shells can also work as an excellent mid layer in cooler weather conditions, with a waterproof hard shell on top.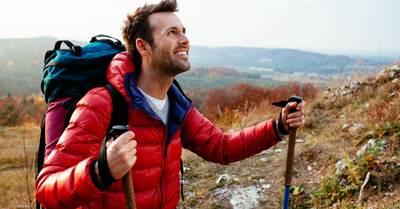 In very cold conditions an insulated, synthetic or down jacket is highly effective as the outer layer, but it is important to have a waterproof outer layer to hand if there's any chance of rain or snow.
Expert Advice: The Right Boots
You'll never notice a good pair of boots but you'll notice a bad pair. Get it right with an expert fitting. Your walking boots or shoes will be your adventure companions for many years, so it's really important that they're right for you.
Footwear that doesn't fit properly can leave you at greater risk of fatiguing quickly, getting injured or having your adventure ruined by the dreaded blisters. Understanding the make-up of your boots is key to helping you find the right fit.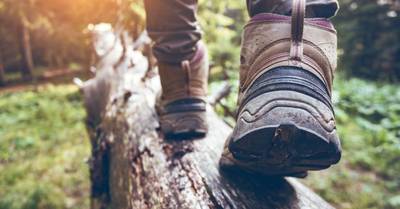 Made up of the interior and exterior heel counters plus the heel bumper, this part of the boot is designed to protect the boot shape and prevent your heel from rolling.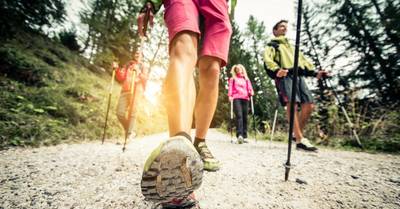 Designed to cushion impact and allow the sole to flex with your foot. Insoles are often removable to allow you change the level of support using technology such as Superfeet.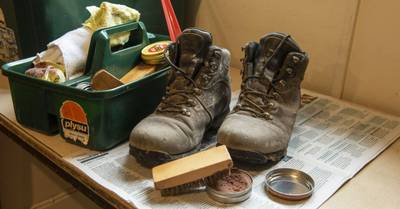 The boot's contact point with the ground, the outsole offers durability, waterproofness, stability, flexibility, rigidity, breathability, thickness and good traction to the ground. It can be made from different materials depending on what activity the boot is designed for.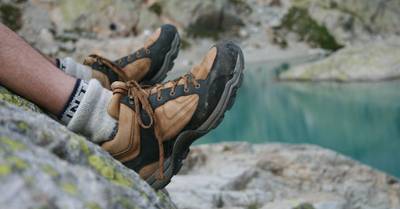 Good ankle support is provided by the shoe upper which should mould to the shape of the foot, sufficient padding around the ankle and a proper lacing system which can be adapted for activity and comfort.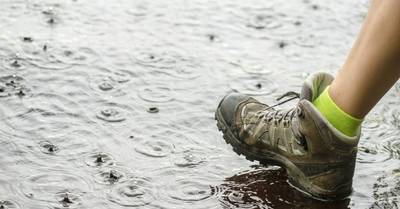 Reinforcement in this area provides shape and protection, whilst the toe bumper helps keep the sole from separating. Different toe shapes will require varying depths in this area.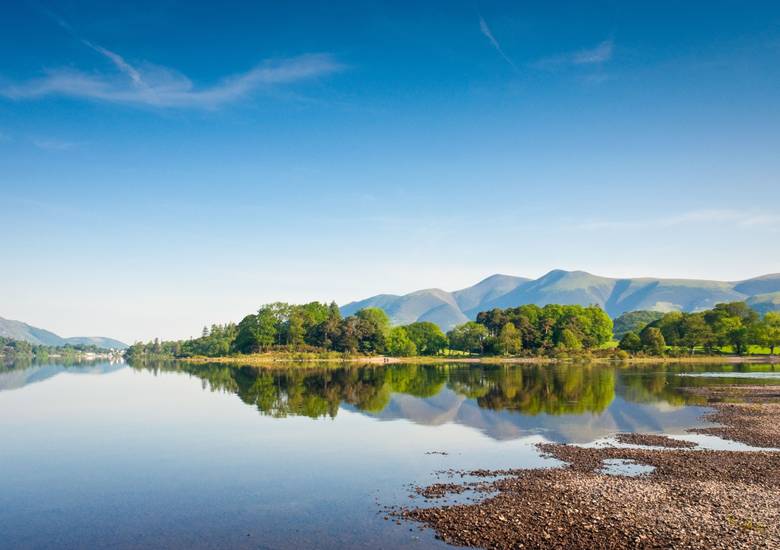 Start planning your next holiday
Start by using the HF Holiday search tool. It let's you dive into our wide range of holidays according to all sorts of criteria – where you want to go, what style of walking you like, what hobby or special interest you have, when you want to travel, which UK country house you want to visit and more.
See where you could be travelling with HF