Details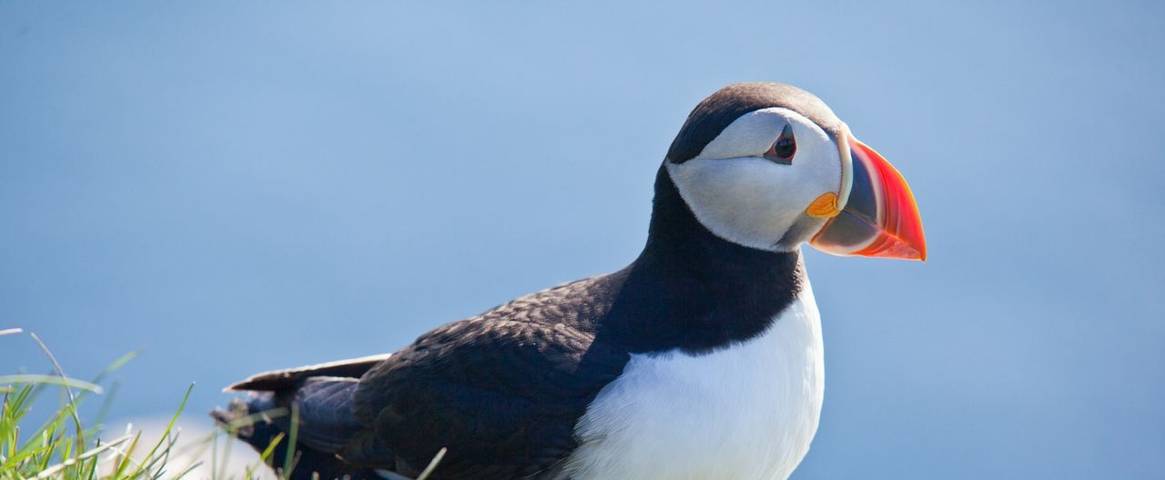 We do like to be beside the sea...
HF Nature Leader Russ Hedley has a passion for spreading the word about the wonderful world of British wildlife. Here, Russ shares some of the species you can spot on coastal walks. There's something special about the coast - it's a place to escape, a place to slow down and a place to relax. A seaside stroll will leave you energised. Here, Russ shares some fascinating facts about the plants, birds and animals you might encounter when exploring Britain's coast on your own or as part of a guided walking holiday with HF. Take a look at what you might encounter and you'll come away with an enhanced appreciation for the wild spaces and wildlife to look out for on the British coast.
Like most other lizard species, sand lizards are able to detach their tail from the rest of the body to escape from the predators
Hatchlings are left on their own from the moment of birth. Young sand lizards grow and develop quickly thanks to plentiful invertebrates (major food source) at the end of the summer
Males are a bright green colour whereas females are a sandy brown
Seahorses have no teeth and no stomach. Food passes through their digestive systems so quickly, they must eat almost constantly to stay alive. They can consume 3,000 or more brine shrimp per day
Seahorses propel themselves by using a small fin on their back that flutters up to 35 times per second
Except for crabs, few marine predators eat the seahorse – it is too bony and indigestible
Recently reported a record number of sightings off the Studland coast. The theory is that lockdown and reduced human activity has helped seahorse numbers
The Fulmar is a superb glider of the open Northern ocean. Their flight is different to gulls, with stiffer wings
The Fulmar is one of just three bird species recorded several times on or near the North Pole. The others being the Snow Bunting and the Black-Legged Kittiwake
The oil spitting habit of the fulmar is the defence mechanism of the chick
The longevity record is almost 44 years old
The puffin is nicknamed the 'Sea Parrot', 'Penguin of the North' and even 'Clown of the Sea'
They only possess technicolor beaks – and their matching orange feet – during the spring breeding season
Puffins are carnivores and live off small fish such as herring, hake and sand eels
Usually puffins pair up with the same partner as previous years – some have been together 20 years
Grey seals are known by the less-than-noble nickname "hook-nosed sea pig"
Grey Seals will on average dive as deep as 70 metres (though they are able to dive as far as 300 metres)
They live on average 25 years
Seal pups are born between September and November
The pups have white fur, showing that Britain used to always have snow in winter and that this has changed as the climate has got warmer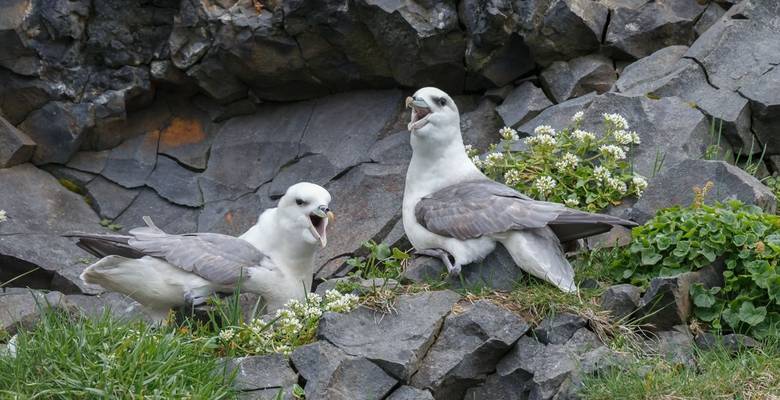 Explore Nature with HF
Enjoy the many wonders provided by nature on a guided walking holiday. Join us to unravel the mysteries of the night sky, seek out wildflowers, mammals, insects and birds or make sense of millions of years of geological history. Expert leaders will use their knowledge to help find elusive species and provide insight into the natural world.
Explore the coast