Details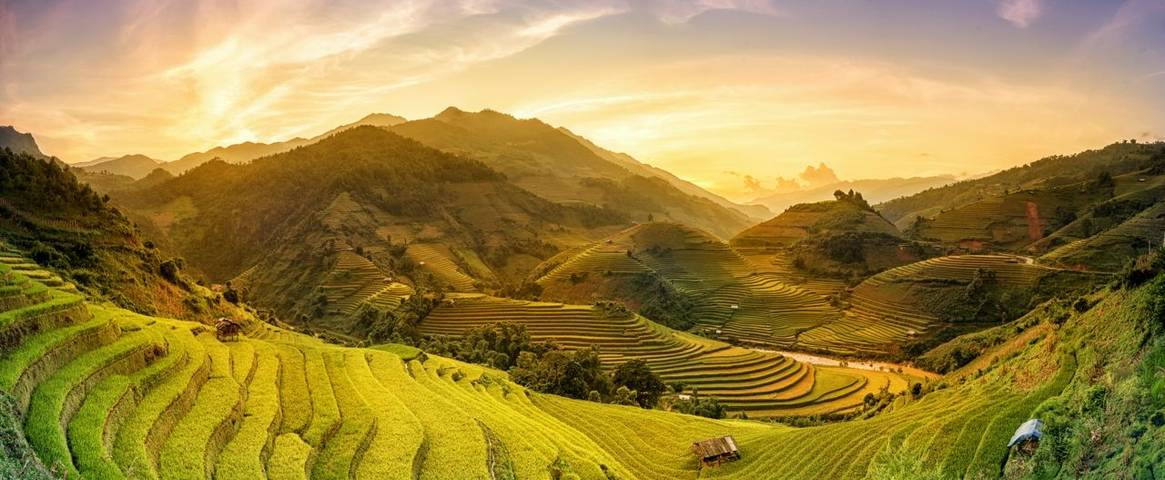 Test your general travel knowledge with our destination quiz and see just how well you know the world! There are 21 questions for places in Europe and overseas that are among the incredible places that HF will travel to in 2021...if you're stuck and need a clue, simply click on the image to learn more! It's just-for-fun, so score yourself and see what sort of travel buff you are...
B) Cinque Terre
The Cinque Terre or 'Five Lands' in Italy is the name given to the stretch of coast between five unique villages that have a jumble of colourful houses clinging to steep cliffs.
A) Eastern Algarve
The graveyard of anchors lies at Praia do Barril in Portugal's Eastern Algarve, a tribute to a former fishing fleet that sailed out of the harbour here.
C) Douro Valley
Portugal's Douro Valley is a majestic wilderness, a UNESCO World Heritage Site and one of the oldest demarcated wine regions in the world.
B) Basilicata
The limestone cave dwellings of the Sassi can be found in Matera, in Italy's southern Basilicata region, close to Puglia.
D) Provence
The bestselling book 'A Year in Provence' documented Peter Mayle's life in the French region, capturing the local events, traditions and way of life.
B) Morocco
Chefchaouen in northwest Morocco is famous for the striking blue-washed buildings of its old town, where leather and weaving workshops line the steep cobbled lanes..
A & C) Arizona & Utah
Monument Valley, with its sandstone buttes, colossal mesas and panoramic vistas is one of the USA's iconic landscapes and stands on the Arizona-Utah border.
C) Namibia
Sossusvlei in the southern part of the Namib Desert in Namibia features dunes that reach as high as 325m and are part of the one of the oldest and driest ecosystems on earth.
B) Inca
The Incas, originally from the southern highlands of Peru, built one of the largest empires the world has ever known, whose highlights include the city of Cusco and Machu Picchu.
D) Vietnam
These majestic, man-made terraced fields in Mu Chang Chai in northeast Vietnam are carved into the mountains and used to grow rice. Stacked in increasing gradients they create fluid lines.
A) Yellowstone
The rainbow-coloured Grand Prismatic Spring in Yellowstone National Park is the largest hot spring in the United States; its remarkable coloration is caused by heat-loving bacteria that call the spring home.
B) Patagonia
Measuring 30km long, 5km wide and 60m high, the Perito Moreno Glacier in Argentine Patagonia is one of the few glaciers in the world still growing; it inches forward up to 2m per day in the centre.
Score Yourself
So, how did you do? There are no prized so, just for fun, score yourself...
1-5: Could do better...hmmm, you've got lot's to learn about the world and it's geography. Guess you should start planning a trip...
6-10: Not bad but there's room for improvement and there are lots more places to discover so keep on exploring!
11-15: That's great, well done! You know lots about the world, time now to get to grips with the last few
15-20: Excellent, what a result! Great knowledge, you clearly know your stuff and are a travel pro.
21: Wow! Put your feet up, your wanderlust has given you a perfect score