Details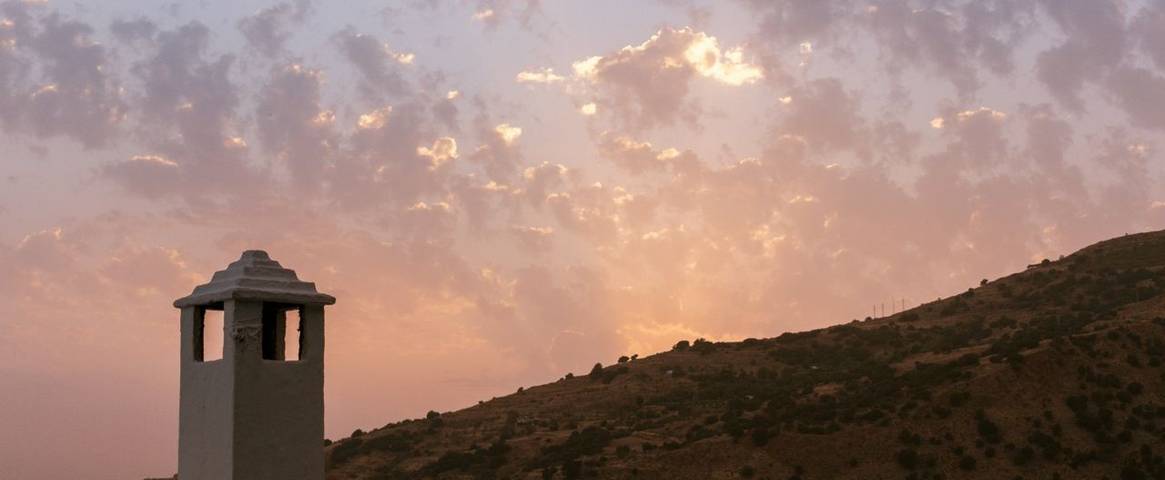 The hazy, lazy days of summer might be held to be waning by September however this time of the year remains one of the best to get away, with late sunshine and steady temperatures reliably delivered. Earthy browns, reds and golds begin to dominate nature's colour palette while people are battling the back-to-reality wake-up call. What better time to escape the crowds and take advantage of the plummeting prices while reaping the rewards of crowd-free beaches in Europe and diminishing crowds on the trails in the UK
View our recommendations in the UK | View our recommendations in Europe
Brecon, Wales
If you love breath-taking scenery, beautiful green valleys, wonderful waterfalls and superb mountain walks then South Wales is the best escape for you this September. The Brecon Beacons National Park offers contrasting landscapes where you can admire bright shades of red, yellow and orange from the peaceful grassy ridges of the Black Mountains, to the distinctive summit of Pen-y-Fan. The ninth month also brings an abundance of art and music festivals while the harvest showcases outstanding local produce at various food events and in our country house.
Church Stretton, Shropshire Hills
Nicknamed "Little Switzerland", the rolling hills around Church Stretton offer fabulous views in all directions during September that really will wake up your artistic, autumnal soul. We have great walks right on our doorstep including the shapely hill of Caer Caradoc, and the great moorland ridge of the Long Mynd. Discover Iron Age hill forts, castles, and medieval market towns as you explore the beautiful Shropshire countryside during this very beautiful month.
Dolgellau, Wales
A fallen leaf is nothing more than a summer's wave goodbye in Southern Snowdonia. Steeped in history, the landscapes of southern Snowdonia unfold to reveal one of Wales' best-kept secrets. Families have cottoned on to the myriad of things to do around Snowdonia so if you want the parks to yourself then steer clear of summer holidays! Our cosy house is tucked away from the honeypot hotspots to the north of the National Park, ensuring relative solitude as you discover stunning scenery on a guided walking holiday.
Dovedale, Derbyshire Dales

Whether you prefer the challenge of the Roaches, Stanage Edge and the Dark Peak, or meandering through green valleys and pretty villages, the Peak District is home to a superb contrast of landscapes this September. Visit Ashbourne's artisan markets and fuel yourself with a warm spicy apple cider made fresh by the locals or get crafting at the popular arts and crafts fair. You can choose from a daily choice of walks or discovering the autumnal crunch at your own pace, making your holiday as relaxing or adventurous as you choose.
Freshwater Bay, Isle of Wight
After a long, hot summer, September is the ideal time to reconnect with your inner child on an escape to the Isle of Wight where you can still swim in the warm, calm seas. If you're on the beach on September 23rd, you may even get to see the ocean full of boats, as residents take to the water for the Isle of Wight's annual 'Float Your Boat' event, when islanders and visitors come together in September to celebrate Isle of Wight Day, where islanders of all ages host events to raise money for local charities. You can also discover the dramatic white cliffs, as well as panoramic walks over the flower-rich chalk downland.
Glen Coe, Scotland
Glen Coe is arguably one of the most celebrated glens in the world with its volcanic origins, and its dramatic landscapes offering magnificent mountain and ridge scenery and stunning seascapes. Easy walks are available, although, if you're up for the challenge, we have climbs designed to test your stamina and daring where you can tackle Scotland's famed Ben Nevis. Autumn is also one of the best times of year to spot Scotland's rich and varied wildlife and experience a real sense of change across our natural environment (Oh and best of all…there are no midges!). Lamb is at its most succulent in autumn and game is readily available while apples, plums, pears and damsons are also at their most delicious and make wonderful jams and desserts, prepped to perfection at our country house, a former bishop's home with an outstanding Lochside location.
Bavaria, Germany
Situated in the foothills of the high European Alps, Tegernsee is colloquially known as Bavaria's Lake District. Enjoy walks above the shores of Tegernsee and around isolated Spitzingee with its traditional Bavarian village. Cable cars give access to higher routes, including Wallberg, with remarkable views. You can experience a true taste of Bavaria at a nearby brewery or visit a traditional Gasthof. Additionally, the peace and serenity of our hotel, which occupies a commanding position on the lakefront, will provide lasting memories in the autumn sunshine. This area has a vast network of good paths and, because of the town's legacy as a spa and health resort, there are opportunities to relax on those occasional cloudy days.
Madeira, Portugal

The good thing with Madeira is that the weather is sunny and warm all year round. If you ask a local though what their favourite month on Madeira is, they might tell you September is the ideal time to visit this subtropical Atlantic outpost. The hottest months and the summer rush are over, the sea is warmer than ever, and the skies are still blue, blue all day long, while the evenings are cooler in its cliff-top towns. It's only 3.5 hours' flying time from the UK and you'll feel like you've gone further when you find all sorts of things you wouldn't believe grow in Europe such as mangos, bananas, passion fruit and papayas…
Puglia, Italy
If you fancy more vitamin sea this September, then how do Italy's turquoise waters and rolling landscapes sound to you?  Puglia, in the 'heel' of Italy, remains relatively undiscovered. It has been home to multiple empires and cultures who have all left their architectural mark. The terrain is pre-historic with caves, sink holes and narrow ravines. The hot landscape is in fact closer in look and feel to Greece, which is just 45 miles away across the Adriatic. After a day exploring the gentle rolling countryside, spotting birds and flowers or uncovering the area's unusual Trulli houses, enjoy Puglia's famous soft crumb bread, washed down with a glass of local wine and congratulate yourself on your great taste.
Sierra Nevada, Spain
Las Alpujarras on the lower slopes of the Sierra Nevada surprises us inSeptember as the weather sneaks to highs of 22 degrees which is perfect for enjoying spectacular, clear views. Discover Moorish Spain, magnificent valleys and enjoy the snow-capped mountain panoramas when walking through the Poqueira Valley. Capileira itself is a 'must-do' mix of culture, gastronomy and great walking; bodegas in the local area surround the picturesque scenery, meaning you can take in the sights as you relax, while your base is a family-run village finca built in traditional style.
Still looking for inspiration?
These are a just few of our September recommendations. If these destinations don't work for you, don't worry, we have lots of other wonderful ideas for walking holidays and adventures worldwide. For more inspiration, click through and explore!
Can't get away in September?
There's always a perfect time to get away and explore a destination. Our trips are carefully scheduled to make the most of local festivals, highlights and seasonal delicacies, while escaping the crowds. Browse our Year of Walking holiday calendar for inspiration on where to travel when and see what you could be discovering each month of the year.