Details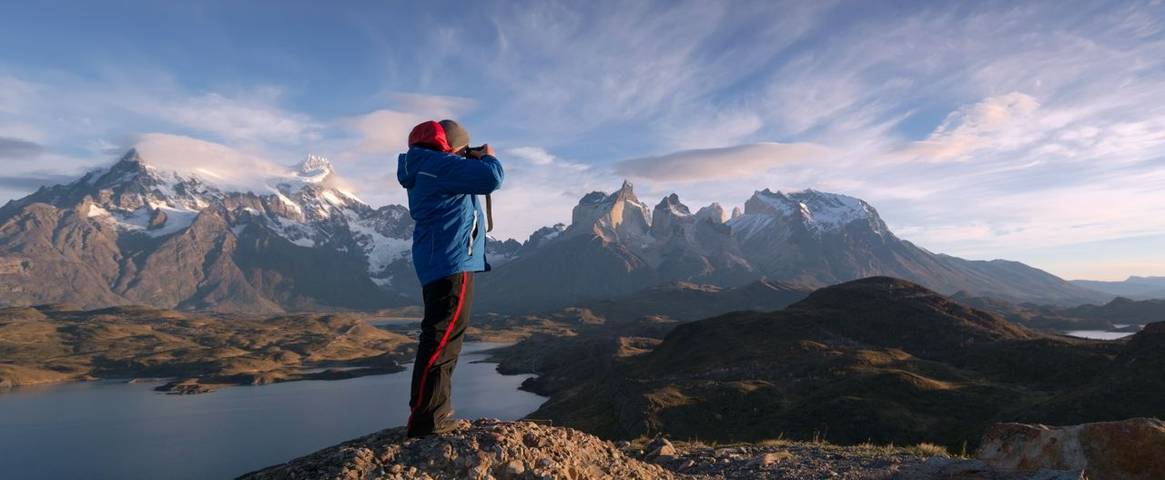 Vicki Flickinger and her group of CoCo Hikers have been travelling with us since 2013. They've recently returned from a walking adventure that has encompassed a trail stretching from Spain to France. We asked Vicki why she chooses to travel with us year after year:
"In June 2013 I was introduced to HF as a last minute fill-in for someone suddenly unable to travel.
The destination was Coniston in the Lake District. I had no idea what to expect and was overwhelmed by the lovely location, the cosy country house, the delicious food, the walks through the wide open countryside, the welcoming group members and the volunteering HF Leaders. One trip was all it took and I was searching the HF brochure for my next adventure!
When I got home from England and raved about my holiday, the word spread quickly and my hiking (as we call it in California) friends were eager to plan a trip – see the sights and get exercise – perfect! One year later a group of around 40 of us headed to Adelboden, Switzerland for our first HF adventure. There we stayed in a charming family run hotel where we would awaken to the sound of bells ringing on the necks of local cows and sheep. We were able to experience life in rural Switzerland as it has been for generations. We had three excellent leaders who looked out for us by arranging three hike levels and encouraging even the "non-hikers" to ride the tram up the mountain for a cup of tea and enjoy the view.
Later that same year just two of us Californians joined an HF group in Patagonia. Again, we had an HF leader and local guides who were so knowledgeable about their respective areas and guided us on what sometimes seemed like treacherous hikes up the mountainsides.
In 2015 after another year had gone by and after what probably seemed like never-ending emails between myself and Agnieszka Serek (from the HF Groups department), another CoCo Hikers trip had been arranged to Selva in the Dolomites and Cinque Terre in Bonassola, Italy. Again, we stayed in smaller, family run hotels, which gave us the opportunity to soak up the local culture and get a reprieve from the crowds. HF arranged the flawless coach transport for us from one location to another.
Of course, with every trip the word spreads and enthusiasm builds for yet another HF destination. 2016 took us to Baska Voda, Croatia for a week of hiking. This week was followed by a City Break in Dubrovnik. Even though Dubrovnik was a destination not currently offered it was arranged for us at our request. 
Now (June 2017) we have just returned from our latest HF journey: 8 of us walking the last 100 kilometers of the Camino de Santiago in Spain then we joined the group of 25 for a City Break in Barcelona and a week hiking in Greoux Les Bains. The wonder of email facilitated communication between London and the West Coast of California and made it possible for HF and Agnieszka to arrange coach transport for our group from place to place and even suggest sightseeing stops along the way.
Every meal we ate was so good, that it was hard not to gain weight even though we were active every day! We are dedicated HF travellers because of the exceptional value, the variety of locations and activities offered, the high quality of volunteer and professional leaders and the dedicated staff in the HF Groups department who seem to work tirelessly to make each trip better than the last.
We are looking forward to New Zealand, Iceland, Morocco and who knows where else in the future!"