Details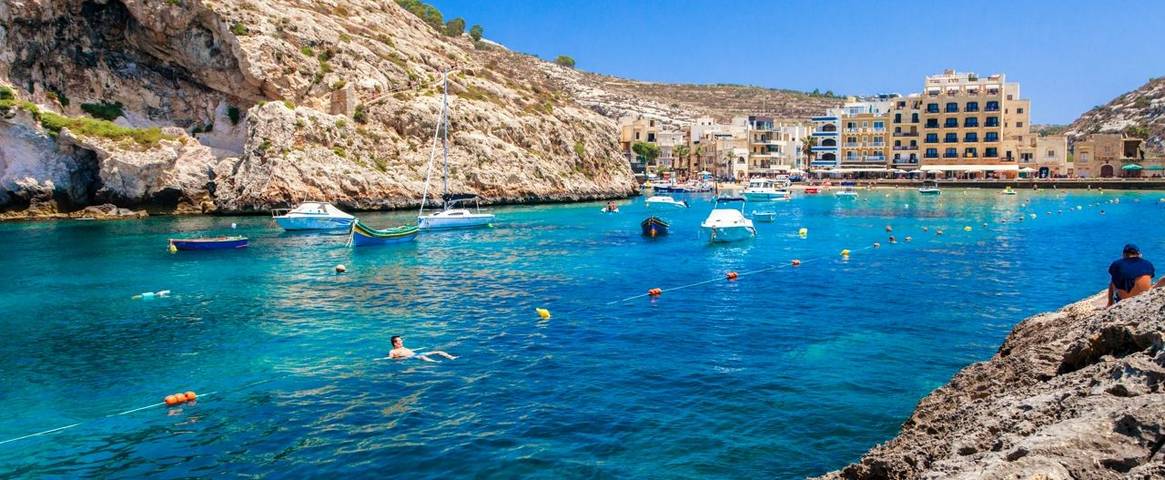 Escape from the cold and frosty mornings in the UK by joining us for some early spring sunshine in Europe. Whilst we love the UK, we know that not everyone is a fan of winter walking and for some walkers March still isn't warm enough to strap those boots on.
However, thankfully for us here in the UK we have southern Europe to be grateful for. Wonderful destinations are just a short haul flight away, therefore we have handpicked three destinations to escape from the UK to soak up some of that glorious sunshine.
Let's be honest, why stay in the UK if you find the cold weather miserable? Plan your escape now!
---
La Gomera, Canary Islands
Situated in the Atlantic Ocean, La Gomera is the second smallest island in the Canary Islands and is a fantastic hotspot for travellers. Why? Well... shadowed by it's bigger cousin Tenerife, this Canarian island provides a picturesque backdrop of Teide, a perfect opportunity for keen photographers to capture a stunning photo. Love wildlife? Travellers and guests visit this volcanic island because of the amazing opportunities to see dolphins and whales. A sight that is generally quite rare to see elsewhere in the world.
La Gomera's dramatic landscapes makes it a walkers dream; the best way we can describe it is... wild and rugged! For those who are afraid of heights, we think your fears will be justly rewarded because this island paradise is one of a kind. Trekking in the Garajonay National Park - a UNESCO site and one of Europe's oldests' forests - provides a unique insight into the island ecosystem, very reminiscent of old rainforests and temperate forests that once covered most of Europe and North Africa. Not many places in the world can brag about that.  
Staying in San Sebastian, you'll see the raw beauty of La Gomera capital city. Full of colour, you could easily think you was in the Caribbean, and who doesn't love the Caribbean! A picturesque bayfront promenada and lush hillsides makes this beautiful island a real tease. If you love history, San Sebastian also has very strong links with Christopher Columbus.  It's very welcoming that San Sebastian is the start of many of our hiking trails... less time travelling and more time on your feet! Win win! 
La Gomera is an unknown jewel yet to be fully discovered! Full of adventure and challenges, this island will leave you short of breath... in a good way!
---
Gozo, Maltese Islands
Floating on the Mediterranean Sea, Gozo is a scenic island full of heritage and history - not to be confused but Gozo is an extension of Malta. Home to over 37,000 people, the island is home to some of the oldest religious structures in the world, the Ggantija temples. A popular TV series were also shot in Malta and Gozo, any clues? It's the one and only Game of Thrones! Not a fan? Not a problem, because Gozo has more to it than meets the eye!
Gozo enjoys early sunshine with temperatures averaging about 15 degrees; March is the beginning of spring season bringing longer and warmer days. The countryside bursts into life revealing beautiful scenery and extradionary display of flora and fauna. The Mediterranean Sea is undoubtedly one of the most beautiful seas' in Europe and possibly the world. Its become a popular destination for scuba diving as well as for outdoor enthusiasts so this small beautiful island is very well equipped to handle the average rambler.
But why go to Gozo when there's Malta? Quite simply, if you enjoy the quieter and more peaceful side of things in life, Gozo is the perfect outdoors destination for your next hiking adventure. Stunning scenery, amazing people, rich history, fascinating architecture and relaxed walks is what Gozo is renowned for and you would never have it any other way once you've been there.
---
Ericeira, Portugal
Love leisurely walks? Ericeira in Portugal might just be what you need. A breathtaking coastline, its become almost the go to place for surfers due to the exceptional coastline condition which also offer walkers delightful easier and longer walks. This enchanting area of Estremadura is full of history and culture thanks to its fantastic location on the map and being situated 21 miles away from Lisbon. 
Ericeira is admired by the Portuguese, stunning beaches are not hard to find - just think golden beaches and turquoise seas - hence why so many flock here in the summer months. Yet Ericeira is still relatively unknown to the mass travel industry so it still very much retains that Portuguese charm - thank god for that, it's the reason why we travel is it not! If you're a person who loves the sun on holidays, you can expect to enjoy warm pleasing weather as the average temperature is in the high-teens during early spring, and quite frankly, we're quite envy... would be nice if they can share some of that heat in the UK.
There are so many things to do in Ericeira, walking around you'll notice the fishing industry has a huge presence on the region so you can expect excellent dining during your time in Portugal. Discover the green hills of the Serra de Sintra and visit the Cabo da Roca, the most westerly point in Europe and the host of an impressive display of flora and fauna. 
Portugal have numerous islands and plenty of coastline action so you're probably thinking why Ericeira? Apart from the world class beaches and the magnificent hiking trails we've just mentioned, this region is still relatively unknown, offers value for money and has fantastic bars and restaurants to relax and mix with the locals. 
Just a warning though, we don't recommend travelling to Ericeira after June, it gets crowded and busy. And we get enough of that in the UK!
We think it's time to escape don't you think?
---
If you're unsure what location to escape to out of the three we have just mentioned, we recommend choosing the one that best suits your interests and fitness levels. 
If these three delightful destinations doesn't get you packing your bags and travelling to the airport, we have other European destinations we think you'll love.
To check availability or to book please call the reservations team
on 0345 470 8558.
For a group booking please call 0345 470 7557.