Q&A: Flavia Cacace-Mistry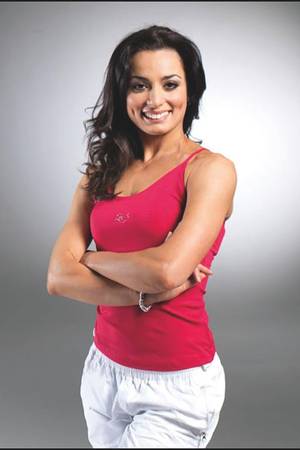 INTERVIEWED BY JENNY ITZCOVITZ
Over the last 10 years, professional ballroom dancer, Flavia Cacace-Mistry has become one of the nation's favourite dancers and personalities. She won the Strictly Come Dancing Glitter Ball in 2012 with Olympic gymnast, Louis Smith, and her formidable dance partnership with Vincent Simone has seen her sell out theatres around the UK with their unique brand of dance theatre for a consecutive 8 years.
We caught up with Flavia to found out how she learned to dance, what it was like to be part of Strictly Come Dancing, how you can learn ballroom dancing yourself, and her Special Interest Ballroom & Latin Dance Breaks for 2020 with HF Holidays.
Read on for more...
Q. When did you first learn ballroom dancing? Who taught and inspired you?
"I started dancing when I was 6 years old at a local dance school that happened to specialise in ballroom and Latin dancing. It was a very good school that not only had classes for children and beginners but also for competition dancers from all over the world."
Q. What is your favourite dance? And why do you like it?
"For a long period of time in my career my favourite dance was the Argentine tango. I still love it very much, but I also love some of the other styles like salsa, jive, all of them really."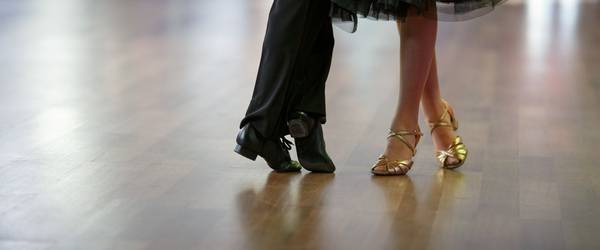 Q. How did you get involved with Strictly Come Dancing?
"Previously to Strictly Come Dancing, Vincent and I had performed on another TV show called Dance Fever. It was from there that we were asked if we would like to take part in Strictly Come Dancing. The show found us really, which was wonderful."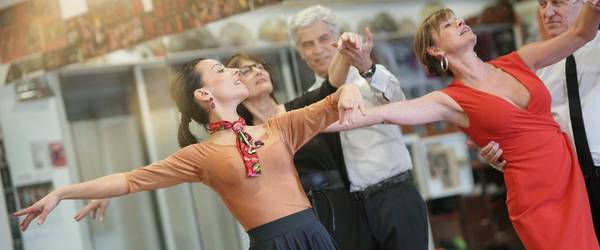 Q. What was it like to be part of the Strictly family and working with icons such as Bruce Forsyth, and the Team of Judges, Tess and Claudia?
"Well the year I left was the year Bruce Forsyth left, so big changes happened that year.
"He was a wonderful man and it was always a pleasure to see him back stage. He was definitely my favourite."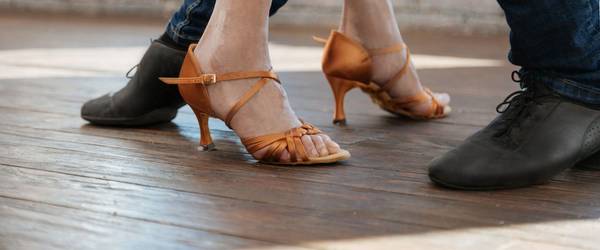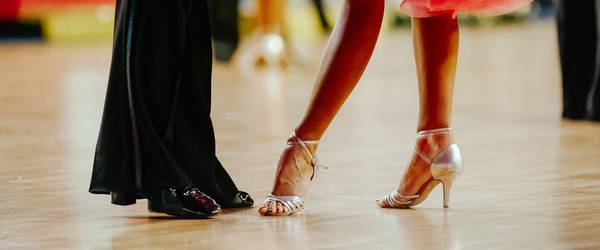 Q. Do you have any standout moments you can share about Strictly - when things went wrong on a live show, forgetting routines, or problems with props?
"To be honest all of the ones you mentioned in the questions most likely happened during the 8 years. It happens during theatre shows and live TV. There isn't much you can do but keep smiling and pretend everything is fine.
"I remember in one of the pro group numbers Vincent and I got stuck behind a curtain and couldn't find our way onto the dance floor."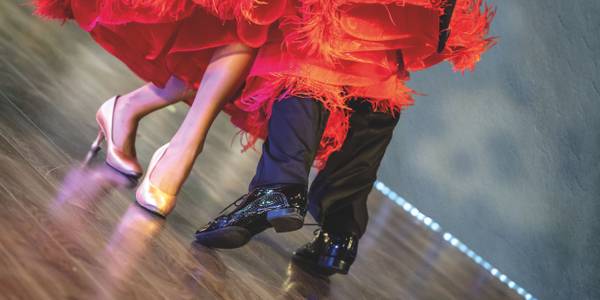 Q. People will always remember with great affection when Russell Grant got shot of a cannon at Wembley at the start of your jive routine in 2011. Can you tell us about it, how you choreographed it, and what it was like to work with the lovely Russell?
"Russell is a dear friend of mine, and we have stayed very much in touch. I had the best time with him because he was so enthusiastic and had such a joyous attitude.
"Choreographing for him was fun because it was just about making the routine entertaining and that's what we did with the jive."
Q. Your choreography and performances have produced some of the most memorable moments on Strictly Come Dancing, are there any that you feel most proud of or have been really special for you?
"There have been so many over the years, obviously my jive with Russell, also my Showdance with Louis, and many of the solo performances I did with Vincent.
"Also the 3D number I did with Vincent and the boys."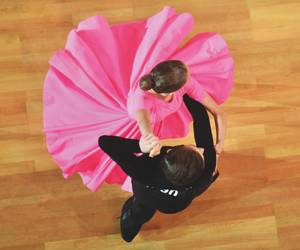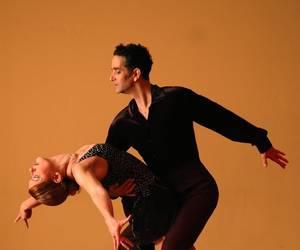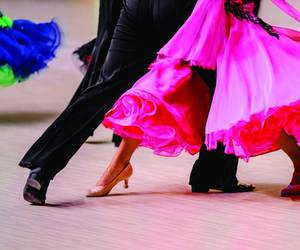 Q. You will shortly be working with HF Holiday Dance Breaks as a dance instructor on their Special Interest dance breaks for 2020. Can you tell us what dances you specialise in, and what guests can look forward to as part of their ballroom dance experience?
"Well I will be doing 2 different weekends, one will be teaching the Argentine Tango and for the other I'll be doing my new DanceHiiT workouts."
Q. What do you recommend for a beginner to bring on their HF Holidays Dance Break, for example special clothes, shoes, water etc? And what does HF Holidays provide for them?
"Beginners should wear comfortable clothes that they can move in freely, avoid wearing trainers or sandals.
"Apart from that just themselves and lots of enthusiasm."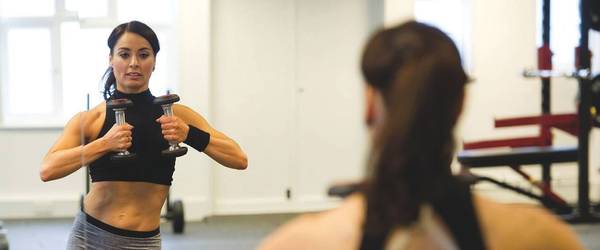 Q. Do you have any advice or tips for beginners who are learning new dance styles to make it any easier and help them improve?
"Patience is key, it takes a bit of time to adjust and learn the language of dance, however once you master the basics it all starts making more sense.
"My advice is to stick with it and you will reap the rewards."
Q. Will the classes also be suitable for improvers who have already had ballroom dancing lessons? What will they learn and accomplish over the break?
"Some of the workshops in the Argentine Tango will be aimed at complete beginners who have no dance experience at all, and some will be aimed at those who have ballroom and Latin or other dance experience but who have never tried the Argentine Tango. Hopefully that way there will be something for everyone."
Q. You are also a Special Guest Leader for HF Holidays Mind & Body Retreat, with your DanceHiit Classes – can you tell us more about the classes?
"I am very much looking forward to the Mind and Body Retreat weekend because it will be something new for me. I recently completed my diploma as a certified Personal Trainer, Fitness instructor, nutritional Advisor and OPT certification with the National Academy of Sports Medicine and Premier Global.
"I have now launched my www.flaviacacace.com website which covers private tuition, group classes and all things dance. And I will hopefully in the New Year 2020 be launching my Fitness website www.FCMFIT.com where I will be offering DanceHiiT live classes and workouts plus nutritional advice and online PT.
"DanceHiiT is a creation from my dance knowledge mixed in with my diploma all rolled into one. You will learn some fun dance moves from the cha cha, rumba, quickstep, salsa and many more but also challenge your, core, balance and agility."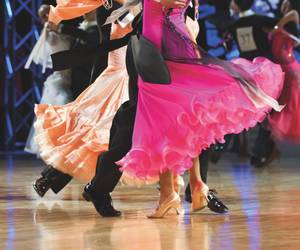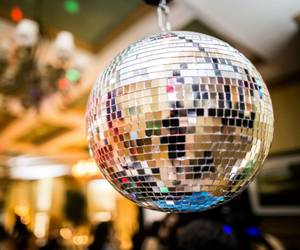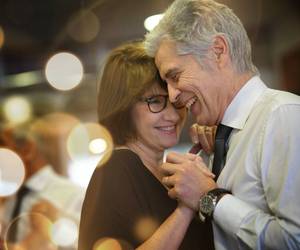 Q. What are your plans for the future?
"After 25 years of performing and more recently having also recently completed my diploma I'm now focusing on my dance and fitness websites.
"I'm looking forward to sharing my dance and fitness knowledge with others, I'm planning on being fitter, stronger and healthier than I have ever been before, and I hope others will want to join me on this journey."