Details
Reading time: 3 - 5 minutes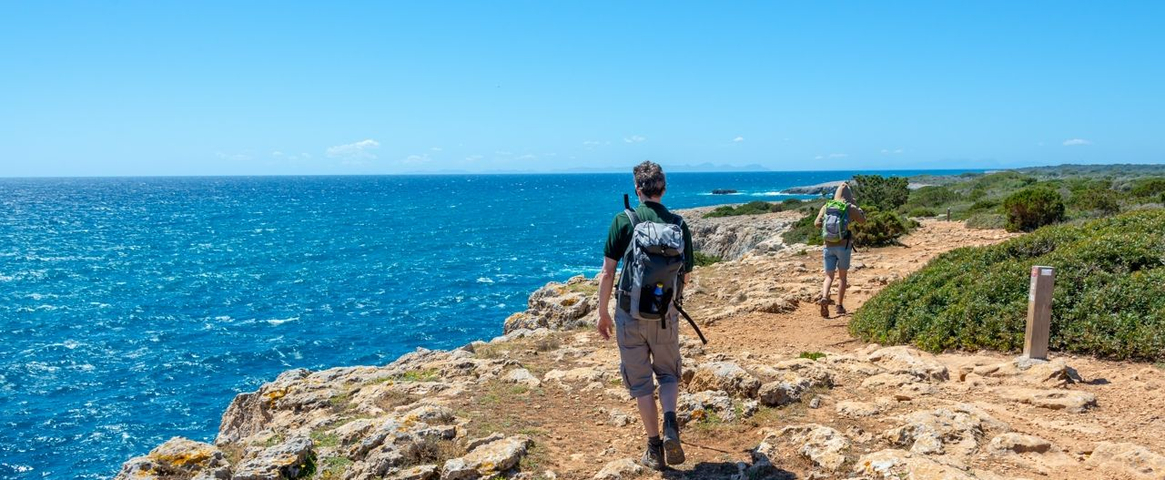 For spectacular routes, epic views, and a wealth of little and big surprises along the way, exploring on foot reaps plenty of rewards. So whether you're a first-time or seasoned hiker, here's some inspiration for the best walking holidays in Europe – all of which promise ample time to linger.
France, Italy and Switzerland: Mont Blanc
Why go? You'll walk one of the world's greatest mountain trails. 
When's best to go? June to August. 
At a whopping 4,807 metres above sea level, Mont Blanc is the highest mountain in the Alps and the tallest in Western Europe. Walk the eye-popping Alpine passes of France, Switzerland, and Italy below its peak and trek through the Chamonix Valley. When you're not busy exploring, relax at one of Italy's most popular ski resorts, Courmayeur, on our multi-day Trek the Classic Tour du Mont Blanc walking holiday.  
Luggage transfers are included, so you can concentrate on soaking up the scenery on one of the world's top walking trails.  
Spain: Camino de Santiago
Why go? Follow in the footsteps of countless pilgrims and walkers on this 1,000-year-old pilgrimage route to Santiago de Compostela. A must for anyone wanting to tick off a bucket-list walk. 
When's best to go? Late spring and early autumn. 
Our Walk the Camino de Santiago holiday takes you along the classic Camino Francés (the French Way). While the full long-distance route measures 497 miles, the final 70-mile stretch is undoubtedly the most scenic. You'll pass through medieval villages in Sierra de Ligonde and catch your first sight of the finish line from the hilltop monument in Monte de Gozo Park. You won't have to worry about carrying your luggage either – everything's organised for you.
Trek the Polish Tatra Mountains
Why go? You'll walk through a UNESCO Biosphere Reserve with standout wildlife-spotting opportunities, including chamois, lynx, and even Carpathian brown bears. 
When's best to go? July to September. 
The Carpathian Mountain range forms a stunning backdrop for a walking holiday, with over 300 peaks, some rising to 2,000 metres, on the border with Slovakia. You'll summit the highest of them, Wolowiec, in the heart of Tatra National Park, ascend Boczan Ridge via the rugged Karb Pass and Black Lake, climb the summit of Glewont, and take a cable car ride over the borderlands on our Trek the Polish Tatra Mountains holiday.
Greece: White Mountains, Crete
Why go? Walk through one of the longest gorges in Europe, Samaria Gorge. 
When's best to go? Spring and early autumn. 
There's plenty to please in Greece's largest island, Crete. Trek through the White Mountains for their eyebrow-arching views of soaring cliffs, wildflowers, and Cretan wild goats known as Kri Kri, and discover the national park and UNESCO Biosphere Reserve that is Samaria Gorge. Stretching for over 9.94 miles (16km), it's one of the longest gorges in Europe. Discover all this and more on our Classic and Undiscovered Crete walking holiday.
Georgia: Caucasus Mountains
Why go? Being able to admire ancient stone defensive towers known as koshki as you hike stunning mountain trails. 
When's best to go? Summer. 
Alpine flower-filled meadows, towering mountains, and glaciers make the Greater Caucasus mountains a thrilling walking destination. From the thundering Ushba waterfalls to Georgia's highest peak, Shkhara (5,068m), our Walking in the Georgian Caucasus holiday introduces you to the country's most wow-worthy trails. What's more, you'll get to visit UNESCO-listed sites, including Jvari Monastery and Svetitskhoveli Cathedral, and explore the capital, Tbilisi.
Why go? Strolling around the blue-green waters of lakes Bled, Bohinj, and Jasna is as scenic as it comes.  
When's best to go? Late spring and early autumn. 
Triglav National Park never disappoints when it comes to spectacular hiking destinations. Our Best of Slovenia's Julian Alps walking holiday showcases the region at its finest, including Vintgar Gorge where you can marvel at the 16m-high Šum Waterfall, a cable car ride to the upper reaches of Mount Vogel for views over Mount Triglav, Slovenia's tallest mountain, and the alpine meadows of the Krma Valley.
Austria: Dachstein Mountains
Why go? Stay in a traditional mountain hut to soak up the alpine scenery and hospitality. 
When's best to go? Summer. 
The Dachstein Trail is one of Austria's most dramatic hikes, which rewards with a fairytale landscape of alpine pastures, cloud-piercing peaks, and glistening glacial lakes. Venture into the Notgasse gorge to see its UNESCO-protected prehistoric petroglyphs, ascend from the shores of Lake Hallstatt to cross a sky-high suspension bridge overlooking the Salzkammergut mountains, and gaze out over Lake Gosau on our Trek the Dachstein Trail holiday.
If you'd like to head out and conquer Europe's best walking routes, read more on what to pack and check out more of our guided trails.