Your member benefits
You belong to a unique membership organisation and we want you to make the most of it. Here is a reminder of all the benefits you are entitled to:
Interest: Earn annual interest on your shares. The current interest rate is 1.5%.
Save 10% at the bar in all our UK country houses.
Advance Registration: Priority given to members for advanced registration for future holidays.
Members' Breaks: Join one of our great value members-only breaks, priced especially for you.
Partner Discounts: Save 15% at Cotswold Outdoor and Rohan (20% for investment members) and 25% at Hi-Tec.
Vote: Elect members to sit on our Board of Directors, or stand for election yourself. 
No non-member Fee: Non-members pay £30 per person more than you do on every holiday they book.
HF Member-only q&a webinar
Our latest live Member-only Q&A webinar that took place on Wednesday 30 March 2022 is available to view as a recording. Please click to view the event chaired by Sarah Kucera, Head of Governance, and hosted by Malcolm Oliver, Chair of the Board, and David Harrington, CEO.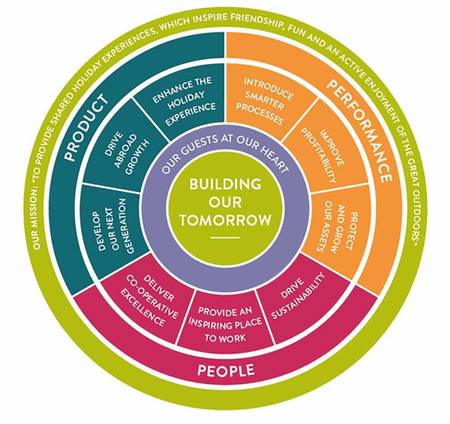 HF Holidays has a clear strategy to bring about company growth. Our mission remains the same – to provide shared holiday experiences, which inspire friendship, fun, and an active enjoyment of the great outdoors. And our vision is to remain an independent, self-sustaining society, with growing, engaged membership, offering guests high quality programmes and facilities, and a sociable welcome on all our walking and activity holidays. The new strategy has been created to support this, and to achieve an evolution of what we do.
Learn more about the HF strategy for growth, areas of focus and company goals in our company plan for the years 2020-2023.
Manage your details
We want your membership to be as easy as possible, so we're here to support however we can.
Before contacting us, you may find what you need from the information below, such as: how to update your details, where to read the latest Footnotes magazine, and how to apply to buy more shares. For anything else contact membership@hfholidays.co.uk.
Change your details
If you wish to update your email address, telephone number or house address, notify us as soon as you know your new details using the form below, so you don't miss out on any great news, offers or membership benefits!
End your membership
We'd be very sorry to see you leave HF. However, we know that circumstances change and sometimes you just have to try something new. To request withdrawing your shares, contact us and we'll respond with the appropriate forms.