Details
Reading time: 2 - 4 minutes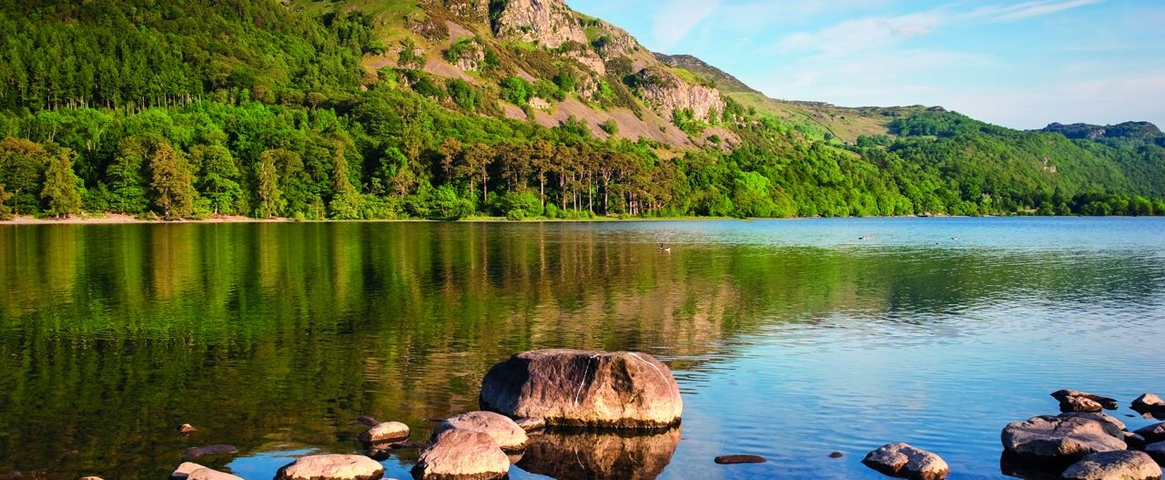 Adored by poets, painters, and literary giants for centuries, the UNESCO-listed Lake District has always had an irresistible pull. Located in the heart of Cumbria, it delights first-timers and returning visitors with charming villages, tumbling waterfalls, mirror-glazed lakes, forest-clad hills, and the mist-shrouded fells that walker and author Alfred Wainwright wrote about in his guides. And as England's largest national park, there's no shortage of walks to choose from. Here are five of our favourites.
Best for views - Old Man of Coniston
Most irresistible to walkers and hikers are the well-marked trails to the 2,633-foot-high summit of the Old Man of Coniston. Once you've made it to the top, far-reaching views stretch out over much of the southern Lake District, Morecambe Bay, Blackpool Tower, Winter Hill, the Lancashire coast, and, on a clear day, all the way to the Isle of Man.  
Best of all, this walk is easily reached from the doorstep of our country house, Monk Coniston, and is available on our four and seven-night guided walking holidays.
Best for a challenge - Scafell Pike
Sitting above Derwentwater, Scafell Pike is England's highest mountain at 3,209ft, and our challenge holiday helps you tackle its slopes with the help of an experienced leader.   
You'll be with a group of like-minded walkers who are also up for the challenge – one that many can achieve – embarking on the tough-but-rewarding trek to the summit. At the top, you'll have outstanding views and be higher than anyone else for miles around.
Best for fell bagging - The Eastern Fells
Alfred Wainwright's Pictorial Guides to the Lakeland Fells have inspired many a walker, and on this holiday, you'll bag no less than 35 of the fells the legendary author describes in his Eastern Fells book on our Eastern Fells Challenge Holiday. 
Bordered by Thirlmere on one side and Ullswater on the other, the Eastern Fells provide a spectacular backdrop to a week of serious walking. You'll also have the chance to summit the heady heights of Helvellyn, the third highest mountain in England at 3,116ft.
Best for winter walking - Derwent Fells
Our country house, Derwent Bank, is ideally situated to make the most of the Northern Lake District's most picturesque valleys and fells, which are all the prettier with the approach of winter.  
On our guided walking holiday, you can venture to Buttermere and journey across some of the most beautiful fells in the Lake District. The 6.5-mile walk takes in Whiteless Pike, Wandope, Eel Crag, Sail, and finally Barrow fell before dropping into the valley and walking back to Derwent Bank. What's more, our self-guided festive holidays give you the chance to enjoy wintry fell walks and festive fare back at the country house.
Best for an easy walk - Rydal & Grasmere
When you're more in the mood for a gentle stroll, the lower lakeside paths are equally enchanting.  
From White Moss, cross between the two lakes of Grasmere and Rydal to enjoy a lovely path along the south shore of Rydal Water. After exploring Rydal village and its hall, journey on to the pretty village of Grasmere, famous for its gingerbread. We cover this route on our seven-night gentle guided walking holiday, taking a leisurely four miles to truly appreciate the surroundings.
Completed the Lakes? Check out some of our holidays based at our other country houses around the UK