Details
Reading time: 2 - 4 minutes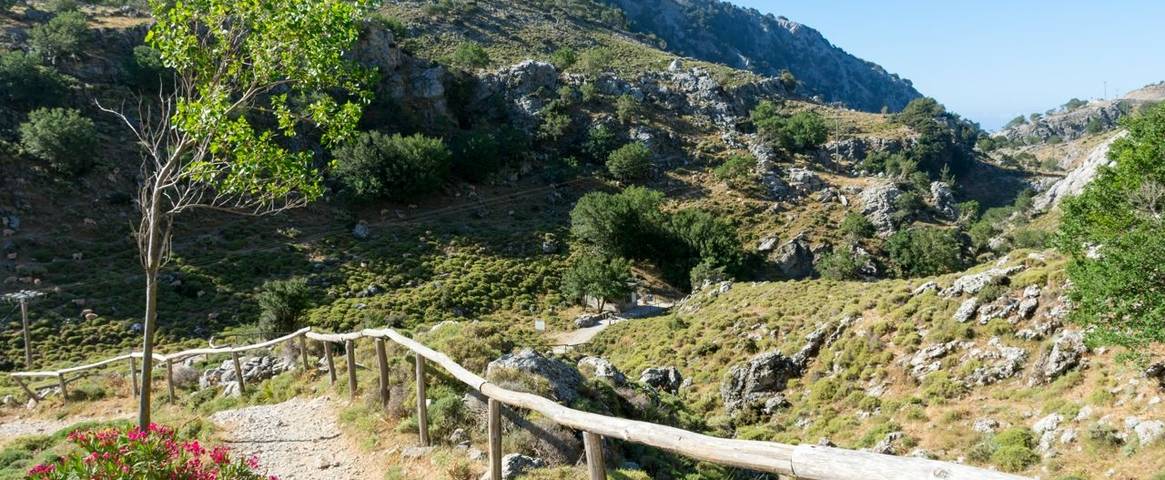 Cherished for its ancient ruins, rugged mountains, golden beaches, and intriguing cultural gems spread across the myth-steeped mainland and 200-plus islands, bookings to Greece remain surging for good reason. Here's why it remains an enduringly popular destination for history lovers, adventure seekers, and walkers looking for a fabulous holiday.
Exploring the Pelion Peninsula
Located halfway between Athens and Thessaloniki, this Aegean-facing peninsula is characterised by sweeping mountain views, deserted beaches, timeless villages, olive groves, and thick forests - all with the 1,624-metre-high Mount Pelion as a backdrop. Feel like you're in a Homeric epic as you hike along the network of cobbled paths known as kalidermi and soak up views of the Pagasetic Gulf as you discover Volos – the city famous for its links to Jason and the Argonauts (in Greek mythology, it was the starting point of the expedition to retrieve the Golden Fleece).
Greece's largest island is famed for over 600 miles of stunning coastline dotted with palm-fringed sandy stretches, an impressive line-up of ancient sites, whitewashed villages, and plenty of historic cities. And while most holidays centre around the two big-hitting seafront spots of Chania and Heraklion, there's also a wealth of wonderful walking trails that take you through and around countryside scenery and coastal hideaways. One undeniable highlight is the White Mountains for their eyebrow-arching views of soaring cliffs, wildflowers, and Cretan wild goats known as Kri Kri.
Crete's second-largest city after Heraklion has been fought over for centuries, most notably by the Ottoman Turks and the Venetians. Today, it charms with Venetian walls, colourful mansions, and cobbled paths dotted with small catholic churches and orthodox mosques. Visit the lovely 16th century Venetian harbour to stroll around streets and cafés before watching little fishing boats bobbing on the harbour. Further highlights include stopping for lunch at one of the waterfront tavernas and visiting the Navy Museum, Archaeological Museum of Chania, Temple of Aghios Eleftherios, or 19th century Lighthouse of Chania. 
For outdoor adventures on a grand scale, the national park and UNESCO Biosphere Reserve known as Samaria Gorge is hard to top. Stretching over 9.94 miles (16kms) and cutting through the White Mountains, this is hailed as one of the longest gorges in Europe. For walkers, it's a true hiker's heaven. Expect incredible views of mountain slopes, dragon arum flowers, kri kri goats, old churches ruins, forgotten villages, and unique Cretan flora and flora. There's plenty of wildlife here, too, so keep your eyes peeled for Bonelli eagles and golden eagles.
Admiring the beauty of Evia
It may be Greece's second-largest island after Crete, but Evia's charms are much lesser known. Separated from the mainland by little more than a sliver of Aegean Sea, this island stunner rewards with superb archaeological finds, lovely vineyards, and glittering beaches where you may not see another soul. Walkers will love Dimosari Gorge for its waterfalls, rocky ravines, and mysterious Dragon Houses – a collection of megalithic structures buried deep in the mountains. Equally standout is the south coast town of Karystos - an ideal base for climbing the rocky slopes of the 1,398-metre-high Mount Ochi. 
Sampling the local cuisine
While Mediterranean staples such as olive oil and tomatoes are a given across mainland Greece and the islands, you'll also spot several popular dishes such as dolmadakia (stuffed vine leaves) and skewers of lamb souvlaki with tzatziki - a refreshing yogurt and cucumber dip. Pastitsio is Greece's answer to lasagne while moussaka is usually considered as the national dish. When it comes to sweet treats, you're spoiled for choice with baklava, pistachio ice cream, and karythopita (spiced walnut cake). To round off your meal like a local, sip on an Ellinikos Greek coffee or frappe - or try a ubiquitous glass of ouzo.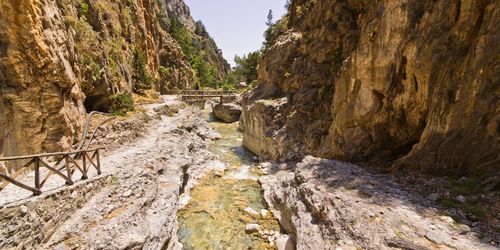 Classic & Undiscovered Crete
Accommodation: Spilia Village, Crete
Departures: May - Oct 2023, 7 nights
Price from: £1,049pp excl. flights
Call 020 3974 8865 or click here to book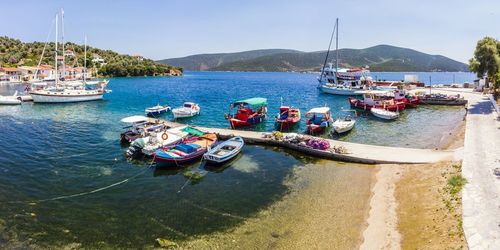 Backroads of the Pelion Peninsula
Accommodation: Leda Village Resort, Pelion
Departures: Sept 2023, 7 nights
Price from: £909pp excl. flights
Call 020 3974 8865 or click here to book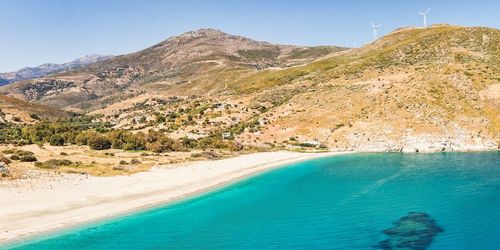 On Foot on the Island of Evia
Accommodation: Hotel Anastastia, Evia
Departures: May - Oct 2023, 7 nights
Price from: £1,269pp excl. flights

Call 020 3974 8865 or click here to book