Details
Reading time: 1 - 2 minutes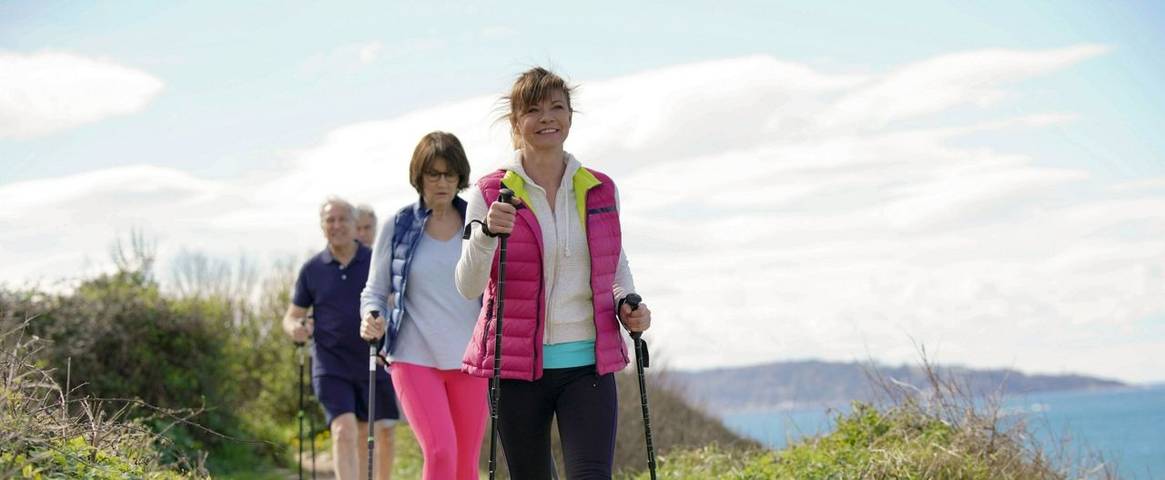 Probably the best mood medicine for significantly enhancing health and happiness, walking is always a good idea. Just some of the benefits include improving muscle endurance and cardiovascular fitness, strengthening bones and muscles, maintaining a healthy weight, and increasing energy levels. 
We're passionate about offering our guests and members the chance to walk some of the best routes in the UK, Europe, and beyond. You'll get to follow well-trodden trails or go off-the-beaten-track, either on guided walks with experienced HF Holidays Leaders or on self-guided walks that offer freedom and flexibility for those confident of navigating on their own. 
To show the difficulty (and ease) of our walking holidays, each is graded on a scale of 1 to 6, with 1 being the gentlest and 6 the most challenging. You'll find a correlating walking grade on each of our individual holiday descriptions. 

Walk at a relaxed pace, often spending time at places of interest en-route. Walking experience isn't necessary as distances are quite short and gradients generally easy.

Good paths but walks are a bit longer. Some walks, particularly in mountain areas, may have sections over rough or steeper terrain.

Walks follow well-defined paths, though often in hilly or upland areas, or along rugged coastal footpaths. These may be rough or steep in sections and will require reasonable fitness.

Long distances in remote countryside and on rough terrain. You can expect some sustained ascents and descents; there may be occasional sections of scree and steep ground.

Good fitness and stamina required. Expect rocky terrain with sustained ascents and descents. Walks may include high summits and ridges.

Our most challenging walks where high levels of fitness and stamina are required. Walks will be long and strenuous in difficult mountain terrain.
If you can't decide on which walking grade suits you best, please do not hesitate to get in touch with a member of our team on 020 3974 8865.