Details
Reading time: 2 - 4 minutes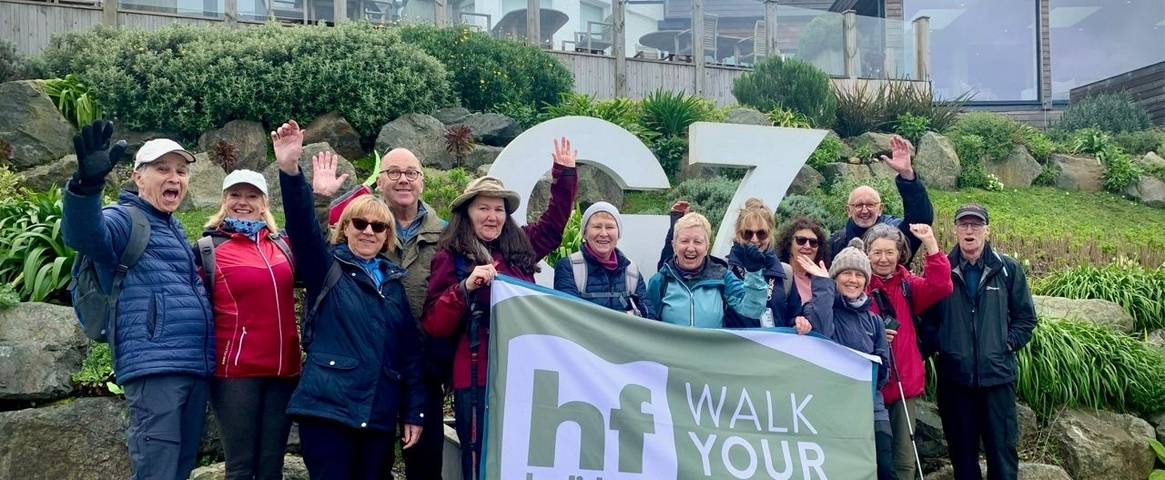 HF Holidays is incredibly proud to be a co-operative. We currently have 46,000 members, all of whom are at the heart of a purposeful business powered by its people and values. So, it's a great honour for us to celebrate Co-op Fortnight – the annual campaign to raise the profile of co-ops across the UK (running from 19 June to 2 July 2023). 
Established in 1913, we've only ever been about friendship, fun, fresh air, and the feel-good factor – principles that are reflected in the holidays we create and the way we work as a team. This helps us to deliver the best possible experiences for our guests - and make a difference together.

We've asked three integral members of the HF Holidays team to share their thoughts on what they love about working for a co-operative. We find out what makes us different – and why we truly are co-op to our core. 
"Knowing that you are working for an organisation that so many people also buy into makes it special for me. To see that level of commitment and engagement across the society is hugely rewarding. There truly is nowhere else like HF Holidays, and it's the people that make it so unique. We're clear on our mission, and what we want to achieve. That is evident across both our colleagues and our guests, which doesn't happen very often!"
Jackson Griffiths, Customer Success Executive
"At their heart, co-operatives are fair, equitable organisations – and I think the world needs more of them. I didn't know too much about co-ops before I started working at HF Holidays, but I have since seen the benefits. So much so, I've moved my phone contract and banking over to co-ops! 
It's the people that make HF Holidays special – in the offices, in the houses, our HF Holidays Leaders - and of course our members and guests, too. Our heritage comes from a good place of people loving the outdoors, and that is something I really believe in. 
A co-op is a precious thing, especially in the current times we're living in. I think people are going to think in a more co-operative way coming out of the pandemic, with hopefully a shift to more openness and working together.  
As a member of HF Holidays, this is something I really believe in - and I love passing on that passion to the guests I talk to. Sometimes, even mentioning the word co-op on the phone is enough to invoke a positive reaction and get that guest signing up to join us."
Chris Steel, HF Holidays Leader
"There's a real sense that HF Holidays belongs to us - the members, guests, leaders, members, and staff. It's not just ownership in a monetary sense. People believe that HF Holidays is a good thing and are deeply committed to it. One of the main reasons why our holidays are so great is the shared experience they provide. You feel part of an inclusive, welcoming community – one where everyone is valued and where people look for the best in each other.  
HF Holidays looks (and has always looked) beyond its own members. To me, the company helps us to re-create and refresh ourselves. The Pathways Fund, which relies on donations from guests and members, enables HF Holidays to offer holidays to families who may not otherwise get such an opportunity.  
I have gained and learned much from being an HF Holidays Leader. Ultimately, it comes down to the shared experiences. It's about enjoying things together and strengthening and deepening bonds. To quote another HF Holidays Leader, "you are among friends, even if you've not met before"."