Details
Reading time: 3 - 6 minutes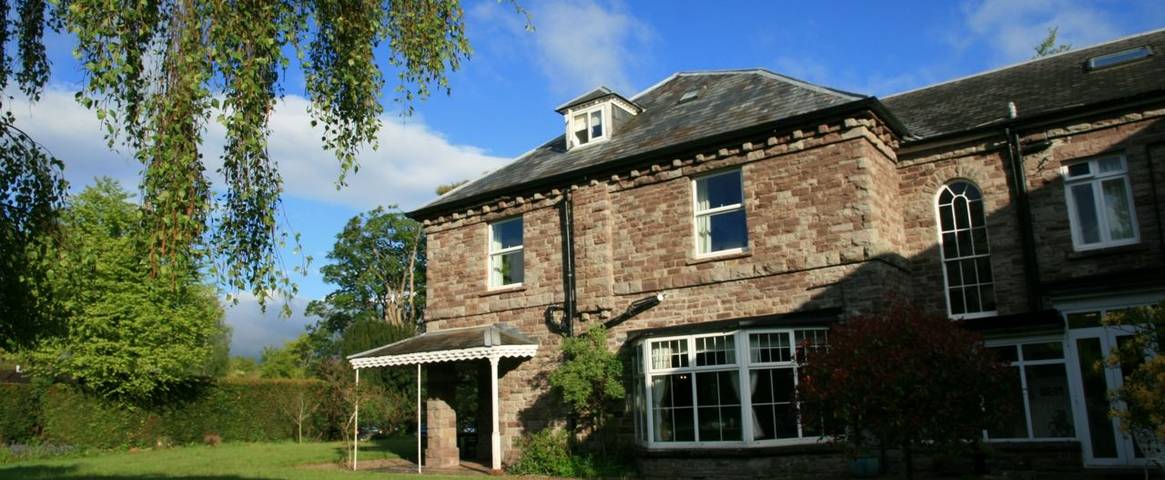 Cloud-covered peaks, snow-topped summits, and remote highland landscapes; mountains make for incredible walking territory – with or without the climb. Choose challenging hikes that require more stamina or try more straightforward walks that minimise inclines without compromising on sights or scenery. With mountain walking holidays led by our experienced leaders who know a place best, we've lined up 11 of our favourite destinations to try this year.
Meaning 'nesting place' in Welsh, Nythfa House was built in 1867 as a private residence for wealthy solicitor and antiquarian Joseph Richard Cobb at a cost of £1,426. Known as Lord of the Manor of Brecon and Caldicot, he lived in the house with his wife, six children, cook, nurse, stable hand, and five servants.  
Cobb was a prominent member of the Cambrian Archaeological Association and played key roles in the restoration of the priory church (now Brecon Cathedral) and Manorbier Castle. He is also credited with involvement in the construction of the Brecon and Merthyr Railways during the 1860s.  
During his final years, Cobb bought and restored Caldicot Castle in Monmouthshire in 1885 (hence his dual title) and made this his home thereafter. He died in 1897 and is commemorated by a memorial in Brecon Cathedral (a lych gate was also erected in his honour).  
In the 20th century, Nythfa House was occupied by the Mayberry family (relatives of the Cobbs) and then later purchased by the Fowler family. It has been part of our HF Holidays line-up since 1990.  
Open March to November and during the festive season, there's 31 well-appointed guest rooms in three categories: Classic, Premium, and Superior. You'll also find a selection of comfortable public spaces, a licensed bar, and a light-filled dining room for a wide range of dishes made with fresh and seasonal ingredients.  
Elsewhere, there's a handy boot and drying room, an attractive garden with a putting green and croquet lawn, and a Discovery Point offering easy-to-follow routes, maps, and local information for self-guided walks. 
Wonderful walking options
Established in 1957, the Brecon Beacons (Bannau Brycheiniog) National Park has plenty to offer outdoor enthusiasts: mountain biking, sailing, fishing, canoeing, caving, climbing, horse riding, and of course, walking. You'll also be within easy distance of some of the area's show-stealing spots, including the Black Mountains, the Mellte Valley, and Pen y Fan - the highest point in the park at 886 metres.  
Some of our walking holiday highlights include taking a circular walk along the River Wye to the village of Clyro and back into Hay-on-Wye – the little town famous for its plentiful bookshops. Head to the top of Twmpa (otherwise known as Lord Hereford's Knob) and discover Waterfall Country – the region on the park's south-westerly edge where the rivers Mellte, Hepste, Pyrddin, and Nedd-fechan wind their way down tree-lined gorges and over a series of dramatic waterfalls before joining to form the River Neath.  
Whether you're enjoying one of our guided or self-guided walking holidays, there's plenty to see and do within easy travelling distance of Nythfa House. Here's some of our favourites:
Hay-on-Wye: a 30-minute drive away, this literary-loving Welsh town on the banks of the River Wye charms with second-hand bookshops, medieval ruins, and stunning surrounding scenery. The annual Hay Festival takes place for 10 days from the end of May to the start of June.  
Tretower Court & Castle: this two-in-one architectural wonder located near the village of Crickhowell is a 20-minute drive away. Highlights include strolling around the recreated 15th century garden complete with white roses that symbolised creator Sir Roger Vaughan's Yorkist sympathies.  
National Showcaves Centre for Wales: home to a series of impressive show-caves, this top-rated attraction is a 30-minute drive away. Explore the Dan-yr-Ogof cave, walk behind the 40-foot waterfall in the Cathedral Cave, and discover how the Bone Cave got its name.  
Llangors Lake: just east of Brecon between the Central Beacons and the Black Mountains, this is the largest natural lake in Wales. It's also a popular wildlife-watching spot so keep your eyes peeled for otters, water voles, warblers, swifts, and large flocks of Canada geese.  
Big Pit National Coal Museum: set in the Blaenafon Industrial Landscape and designated UNESCO World Heritage Site, this former working coal mine once employed up to 1,300 workers. Nowadays it has award-winning interactive exhibits as well as an underground tour. It's only a 45-minute drive away.
Hereford: an hour's drive away, this attractive cathedral city is home to the famous Mappa Mundi, a medieval map of the world dating from the 1300s. Further highlights include the Chained Library, the Black and White House Museum, and the life-sized Hereford Bull Statue.  
Brecon Mountain Railway: this heritage line follows part of the route of the original Brecon & Merthyr Railway which closed in 1964. The 90-minute journey heads north from near Merthyr Tydfil into Brecon Beacons (Bannau Brycheiniog) National Park, passing a large reservoir as it climbs up to Torpantau station.  
Cardiff: an hour's drive away, the Welsh capital of Cardiff warrants a visit for its cultural and historical thrills. Highlights include St Fagan's National Museum of History, Castell Coch, Cardiff Castle, and Cardiff Bay.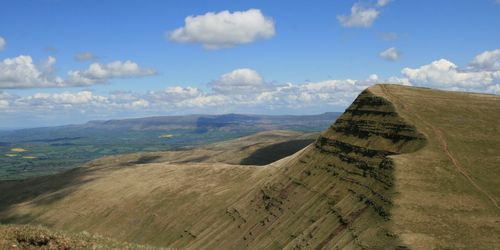 7-night Brecon Beacons Guided Walking
Accommodation: Nythfa House, Brecon
Departures: Apr-Nov 2023, 7 nights
Price from: £875pp
Call 020 3974 8865 or click here to book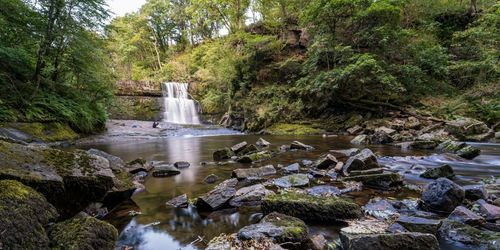 3-night Brecon Beacons Walking with Sightseeing
Accommodation: Nythfa House, Brecon
Departures: Jun-Aug 2023, 3 nights
Price from: £489pp

Call 020 3974 8865 or click here to book