Details
Reading time: 2 - 4 minutes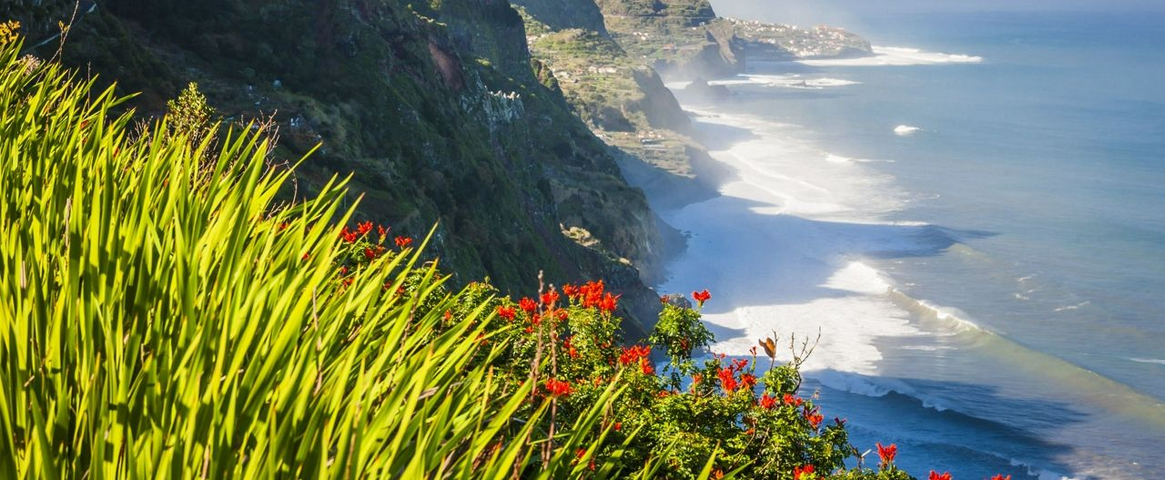 Measuring only 35 miles long and 14 miles wide, small-but-mighty Madeira offers a walking holiday in Portugal complete with flower-filled landscapes, interesting cultural sites, delicious food and wine, and year-round sunshine. There's also a landscape crisscrossed with levadas (irrigation channels used as walking trails), thundering waterfalls, prehistoric forests, green mountains, and sea cliffs that soar high above the Atlantic Ocean. It was a favourite haunt of Winston Churchill for good reason, too; when holidaying here in 1950, he was smitten with this "floating garden" and its sub-tropical climate.  
Here are just a few reasons why we love walking in Madeira.
Perched over one of the world's highest sea cliffs at a lofty 580m above sea level, this glass-bottomed viewing platform is not for the faint hearted. But if you can brave stepping out onto the suspended walkway, you'll be rewarded with far-reaching vistas that include Funchal in the distance and the surrounding Cabo Girão cliffs. This spot also makes a stunning starting point for hikes through vineyards and levadas.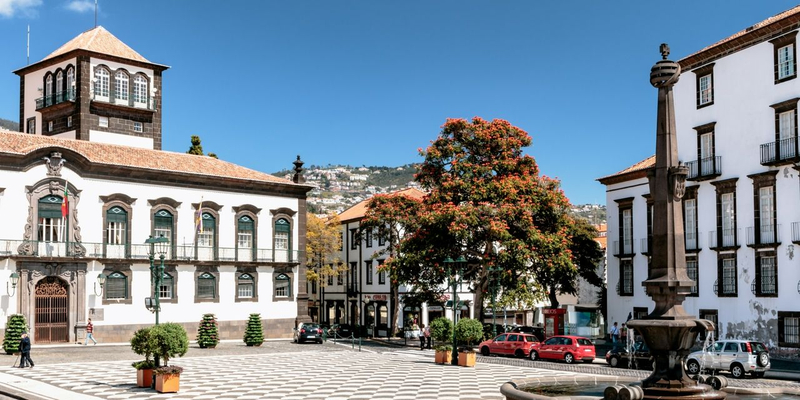 Explore Funchal - the charming capital best known for its cathedral, colourful farmers' market, and seafood restaurants. Stroll along its smart marina, admire centuries-old architecture, and visit beautiful flower-filled gardens boosted by the island's sub-tropical climate.  
Football fans are also in for a treat with a museum dedicated to the island's football superstar, Cristiano Ronaldo. If nature's more your bag, join one of the year-round whale and dolphin-watching boat trips that leave from the marina.
This trail lives up to its name taking you past a collection of Rabaçal's most impressive waterfalls and springs, including a detour to Risco waterfall in the heart of the jungle.  
Levada do Norte  
One of the island's longest levadas allows you to make the most of Madeira's Atlantic views as soon as you set off from Cabo Girão. It will lead you through green fields and traditional villages to the area of Boa Morte in Ribeira Brava. 
Levada do Castelejo  
This trail is another favourite for showcasing the island's varied landscapes; from views towards high peaks to hiking through dense laurel forest and agricultural land.  
Levada da Serra do Faial 
Walking through the highlands on the Levada da Serra rewards with viewpoints over the lush green valleys and traditional villages that dot the hillsides. 
Cloud-shrouded Pico do Areeiro is Madeira's third highest point and rewards with stop-and-stare views across the mountains and towards the ocean. If you're feeling adventurous, the PR1 Vereda do Areeiro starts here, so you can bag the island's two highest peaks, Pico das Torres and Pico Ruivo.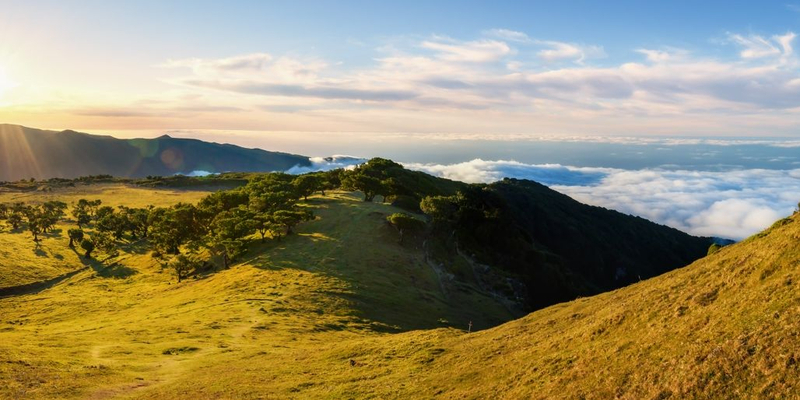 Just under a quarter of this compact island is covered in UNESCO-listed laurel forest, so you're never far away from a green haven. Northern trails and levadas cross through it so you can take in this subtropical rainforest and all its 20-million-year-old beauty.
The eastern tip of Madeira wows with steep rocky cliffs and clear-your-head coastal walks. This area is a nature reserve and Important Bird Area, so keep an eye on the skyline for seabirds and down by your feet for endemic flora growing all around. Once you've finished exploring, the cafés in Caniçal make for a pretty spot to sit and watch the fishing boats bob in and out of the harbour.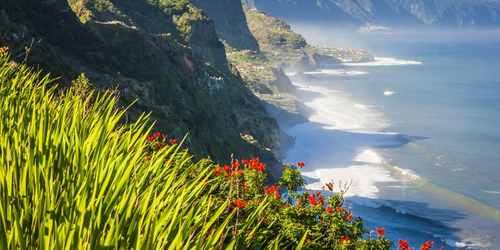 Wild Landscapes of Madeira
Departures: Jan, Feb, Mar 2024
Price from: £1,499pp (incl. flights)

Call 020 3974 8865 or click here to book