Details
Reading time: 4 - 7 minutes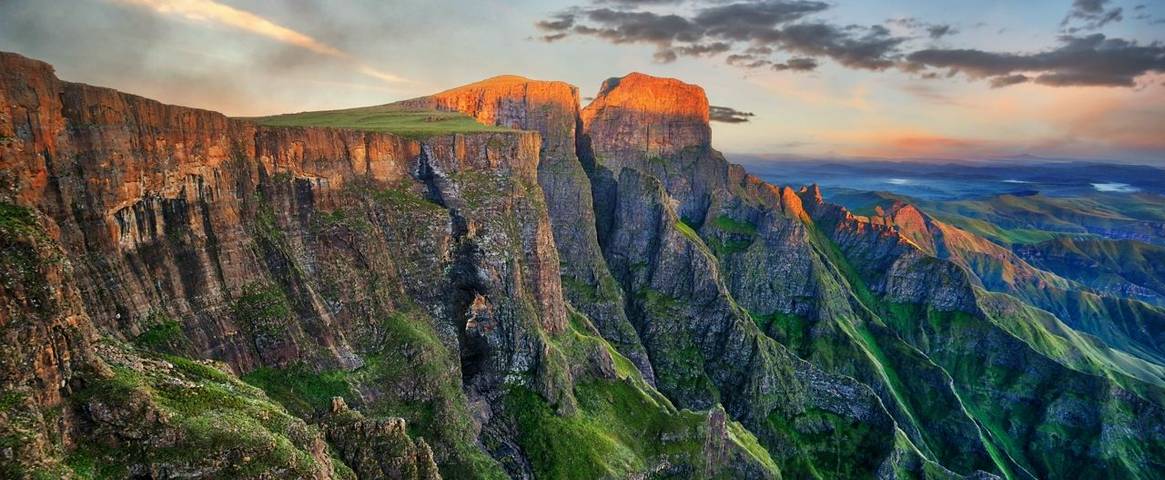 Fewer places on the planet do adventure like South Africa – the so-called Rainbow Nation that's packed with glittering beaches, world-class wineries, incredible game reserves, buzzing cities, and breathtaking landscapes. All this and only a two-hour time difference for minimal jetlag. Here's some of our favourite places to visit along the iconic Garden Route.
As part of the Table Mountain National Park and an official New7Wonders of Nature (the only one found in an urban area), this Cape Town icon was named Taboa do Cabo (Table of the Cape) by António de Saldanha – the Portuguese explorer who was the first to climb it in 1503. There's over 350 trails leading to the summit, but you won't be judged for taking the five-minute ride on the Table Mountain Aerial Cableway for 360-degree views of the entire Cape Peninsula. For real bragging rights, however, the Nursery Ravine is considered one of the most stunning trails – but also one of the most challenging. 
It's all about African penguins pulling in the crowds on this white sandy stretch on the Cape Peninsula, just 25 miles from Cape Town. The beach itself falls under the Table Mountain National Park Marine Protected Area and has ancient granite boulders, lovely rockpools, safe swimming waters, and stunning scenery. Thanks to incredible conservation efforts, there's over 3,000 waddling superstars here. And while summer is arguably the best time to visit, you'll see them throughout the year (they're at their most active early in the morning or late afternoon).
Kirstenbosch Botanical Gardens
Set on the lower slopes of Table Mountain, this award-winning garden was founded in 1913 to preserve and showcase the nation's indigenous flora and fauna. Over a century later, it's a botanical wonderland with over 7,000 plant species and forms part of the 528-hectare Kirstenbosch Estate and the UNESCO-listed Cape Floral Region. Head here to navigate trails that lead you to the fragrance garden, medicinal garden, and Botanical Society Conservatory that houses plants from the continent's more arid regions. 
Established in the 1650s by the Dutch East India Company who stopped here to stock up on fresh produce from a vegetable patch, Cape Town's most central public park is now home to the South African Museum, Planetarium, South African National Gallery, Cape Town Holocaust Centre, and Delville Wood Memorial Garden. Aside from taking a leisurely stroll around the tree-lined walkways, fountains, ponds, and sprawling greens, attractions include the rose garden, aviary, and pear tree dating from 1652 (still growing but now propped up by steel beams and poles). It's also home to 22 species of bird plus a population of extremely tame squirrels (nuts are sold and feeding them is very much encouraged). 
Known simply as 'The Castle', the oldest existing colonial building in South Africa was built between 1666 and 1679 by the Dutch East India Company to ward off potential British attacks. Shaped like a star, it has five points known as bastions – all named after Philip William, Prince of Orange's main titles: Leerdam, Buuren, Katzenellenbogen, Nassau, and Oranje. This pentagonal fortress was used as a prison during the Second Boer (Farmer) War from 1899 to 1902 and later as the Governor of the Cape's official residence. Declared a national monument in 1936, it houses the Castle Military Museum and the William Fehr Collection – both of which showcase interesting Cape-related artifacts.   
This windblown promontory is where you'll find most visitors grabbing a photo opportunity next to "The Most South-Western Point of the African Continent" sign (while this is where Atlantic and Indian Oceans meet, the most southerly point is actually Cape Agulhas, over 120 miles away). Originally named Cape of Storms by Portuguese explorer Bartolomeu Dias in 1488, it was later renamed by King John II of Portugal and occupies a crucial place in South Africa's trading history. In spite of the blustery weather, the wildlife-rich coastline, alluring scenery, and fantastic hiking trails are undeniable highlights.
Used as a political jail by Dutch colonists in the mid-1600s and later as a leper colony, the island's maximum-security prison is where Nelson Mandela served 18 of his 27-year sentence before the fall of apartheid. Now a UNESCO World Heritage Site accessed by a 40-minute ferry ride from Cape Town's V&A waterfront, the Robben Island Prison Museum is a haunting site of huge historical importance. Most powerfully, parts of the tour are provided by former inmates - all of whom speak openly about their experience and offer a direct insight into what prison life was life. There's also the opportunity to visit the key sites, including the Leper Graveyard, Lime Quarry, Bluestone Quarry, Robert Sobukwe's house, and Mandela's 7-by-9-foot cell.  
No South Africa trip is complete without visiting the winelands of the Western Cape for excellent offerings of reds, whites, and bubblies. While the prospect of exploring a region covering some 22,289 square kilometres may seem daunting, there's just a handful of places that are bucket list musts. This includes the small town of Franschhoek where French Huguenots settled over 300 years ago. Nowadays, it's one of South Africa's gastronomic capitals for its award-winning wines, wine estates, excellent restaurants, and weekly food and craft market. 
Tsitsikamma National Park
Stretching east along the coast from Plettenberg Bay, this natural landscape was amalgamated with the Wilderness National Park and other areas to form the Garden Route National Park in 2009. You'll find scenic trails, rich wildlife, forested hills, untamed coastline, and 180-metre-high cliffs covered in fragrant fynbos (the collective name for the shrubland or heathland vegetation). As you'd expect, a wealth of endangered bird and fish species as well as seals, whales, and dolphins call this place home. While there are plenty of ways to experience the park, little beats exploring the hiking trails on foot.
Located in the Eastern Cape, this family-owned reserve occupies 11,500 hectares of pristine wilderness and incorporates two major rivers - the Kariega and Bushman's (also known as Boesmans).  Little wonder then that it's a huge draw for those eager to get sightings of the Big Five - a term coined by big game hunters to reference lion, leopard, buffalo, rhinoceros, and elephant. Expect twice-daily game drives (in the afternoon and at sunrise), guided bush walks, and ample free time to soak up the scenery. Also worthy of your attention is nearby Kenton-on-Sea – a small coastal town with a choice of beaches for snorkelling in rock pools and swimming in warm waters.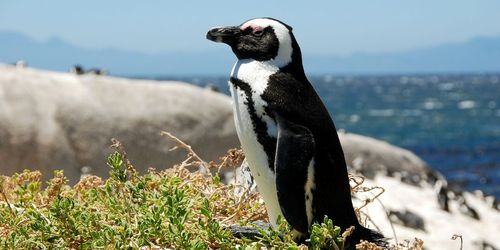 South Africa Cape & Garden route
Accommodation: Various partner hotels
Departuring: 4 Nov 2023, 12 nights
Price from: £3,299pp
Call 020 3974 8865 or click here to book