Details
Reading time: 3 - 5 minutes
Once you dispel the myth that going away on your own means being alone, the joys of solo travel are immeasurable. The clichés all ring true; you're stepping out of your comfort zone for a journey of self-discovery with ample opportunities for reflection, personal growth, and boundless freedom. Here's our handy guide to help newcomers and seasoned solo travellers make the most of their trip.
Pick the right destination
The world is not created equal, with some destinations being more suited to solo travellers than others. Gather as much knowledge as you can prior to booking. Visualise the kind of holiday you want and consider the type of location and climate that most appeals. It's advisable to double check that you have the correct travel documents before departing and that your passport and visa (if required) is valid for the duration of your holiday. Planning all this in advance will help to avoid any complications that could hinder your travel plans.
It's only natural to be shy and anxious in unfamiliar situations. And while it may not come easily to some, confidence is a skill you'll quickly pick up when travelling alone or in a small group. Solo travel offers a fabulous opportunity to connect with like-minded people of different ages and backgrounds. Often, all it takes is a smile to get the conversation started. You'll find that you and your fellow travellers (solo or not) have a lot in common by virtue of embarking on the same adventure in the same destination.
Travelling solo doesn't' mean cutting yourself off from others and enduring a solitary experience. Whether you're on holiday entirely on your own or travelling with a small group, it's important to keep in touch with family and friends back home. This is easy enough to arrange. If you have a smartphone, you can buy a local SIM card for calls or send emails and WhatsApp messages by using Wi-Fi hotspots (usually available at your accommodation).
You could buy a notebook or journal to express your feelings and experience on paper or perhaps update your social media as a digital record (the latter means that friends and family can follow your journey and feel like they're with you every step of the way). Taking lots of photographs is also a nice way of documenting your holiday and illustrating stories shared with loved ones.
Enjoy spending quality time with yourself
A solo holiday will mean learning to enjoy your own company to some degree. You can rediscover what interests you as an individual, something that many find truly liberating. You'll answer to nobody but yourself, so you can choose to join as many or few group activities as you please – nobody is judging. Self-reflection is often an integral part of the experience and a bit of peace and quiet is often welcomed by those who lead busy lives.
Don't stress about packing
Solo travellers often feel pressure when it comes to packing, mostly because they feel they won't know anyone well enough to borrow something they've forgotten to bring. But chances are, you can buy whatever you need wherever you are – so try not to overpack. For countryside holidays, we recommend suitable footwear such as waterproof walking boots that provide ankle support and good grip. You'll also need a rucksack, waterproof and windproof jacket (preferably insulated), comfortable clothing, and a water bottle with at least 1 litre capacity. Equally, if you're travelling to a hot country, don't forget sunscreen, UV sunglasses, and sufficient lightweight clothing.
Do things you normally wouldn't do
Travelling solo is a great opportunity to try new things that you wouldn't do in your normal life. For example, enjoying an extended stay in a museum, parking yourself on a bench to watch the world go by, or dining al fresco at a local restaurant while soaking up the local sights, smells, and sounds. And, of course, meeting all types of people (especially locals) and making new friends genuinely deepens your solo travel experience.
Discover our full range of guided walking for solos holidays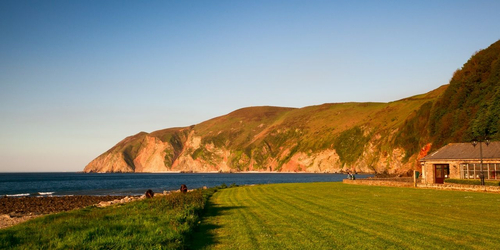 3-night Exmoor Guided Walking for Solos
Accommodation: Holnicote House, Exmoor
Departure: 23 Feb 2024, 3 nights
Price from: £439pp
Call 020 3974 8865 or click here to book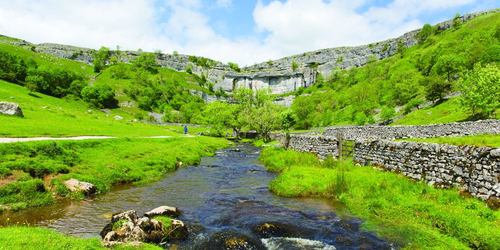 7-night Southern Yorkshire Dales Guided Walking for Solos
Accommodation: Newfield Hall, Malhamdale
Departures: 17 Nov 2023, 6 Dec 2024, 7 nights
Price from: £875pp
Call 020 3974 8865 or click here to book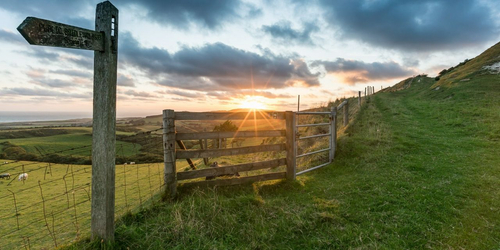 7-night Isle of Wight Guided Walking for Solos
Accommodation: Freshwater Bay House, Freshwater
Departures: 14 Oct 2023, 7 Nov 2024, 7 nights
Price from: £919pp
Call 020 3974 8865 or click here to book